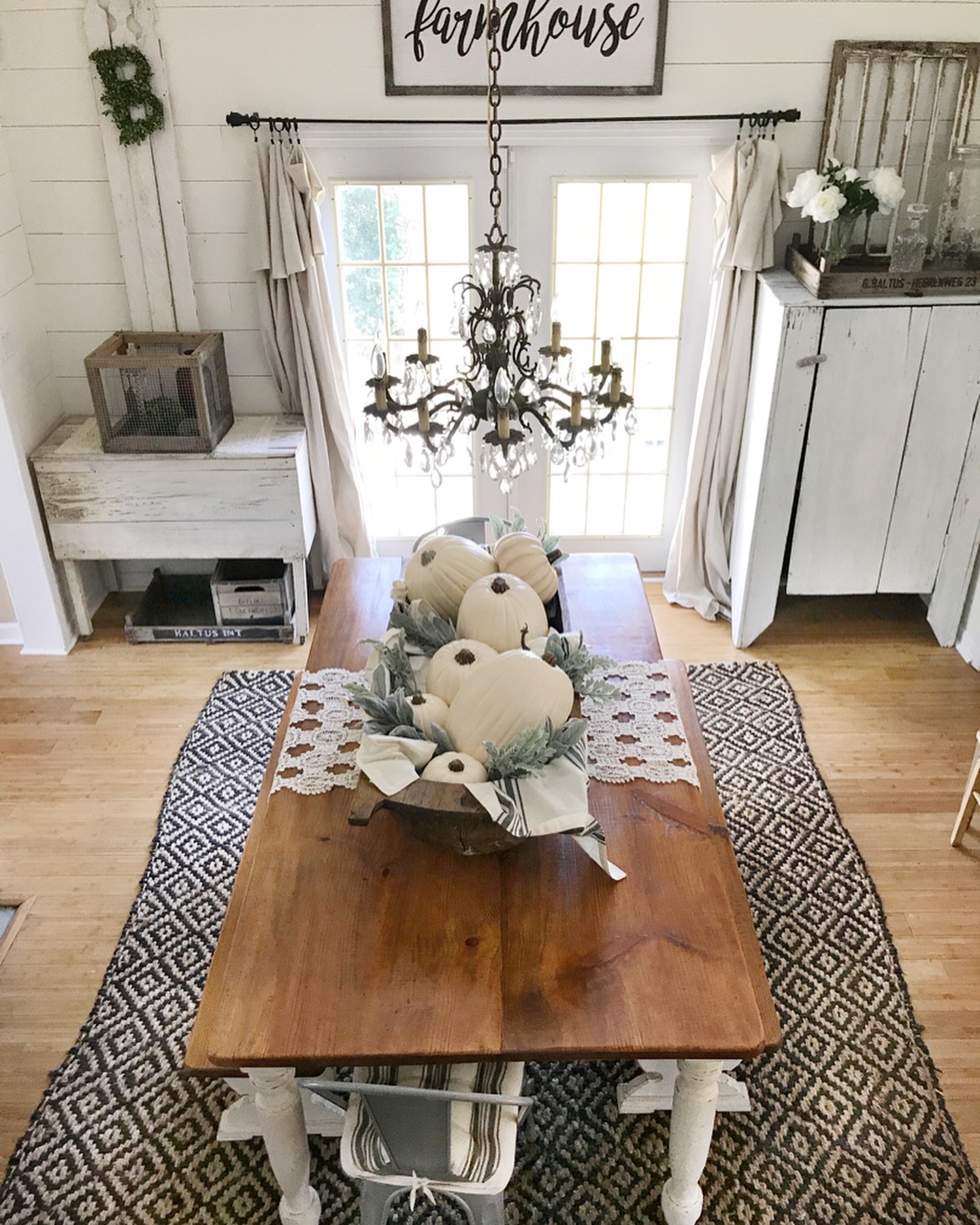 Autumn is my absolute favorite season!? I love everything about it; Apple cider, sweaters, mums and of course pumpkins.
It's no surprise I've been planning my fall décor since the 4th of July.
In the dining room, I wanted to embrace wood tones while showcasing white pumpkins! ? Here's what I did –
The BIG Bowl
This dough bowl serves as the anchor/base of the whole vignette. I purchased my large antique dough bowl from a local antique store. If you don't spot dough bowls from your local antique shop, you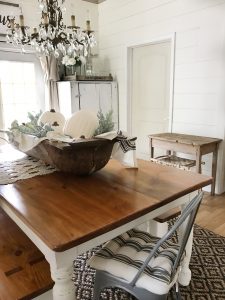 can find them on Etsy. Our farm table is huge so I had to opt for the largest dough bowl I could find. However, you could possibly downsize depending on the size of your space.
The Extra Texture
Texture, layer, texture, layer… This is the chant I sing while being creative in my home!??????
Look closely and you'll notice a layer of soft texture underneath the white pumpkins. ? See it? That's actually a tablecloth from World Market. It reminded me of a French inspired grain sack. I bunched the tablecloth into the small canoe (dough bowl).?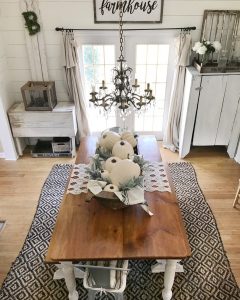 The Pumpkin Fun
I used faux white pumpkins from Michaels. I arranged the pumpkins in the way I imagined them to fall naturally if they were real. ? In other words, totally random!
The Frosty Green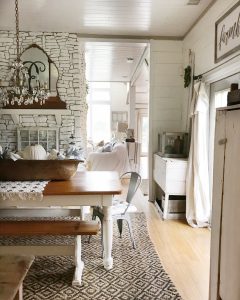 "Every room needs something green"
-Mom
My mom has always believed every room needs a green plant… Even if it was secretly fake because green thumbs don't run in the family.??‍? ?? So, I took mom's long given advice and added lamb's ear from Michael's to the mix. ? The lamb's ear brings an extra layer of pretty texture.
Easy breezy and I was done! ?? The farm table is ready for fall comfort food and pumpkin pie!
Where You Can Find?? 
 Dough Bowl – Etsy
Table Cloth – World Market
White Pumpkins – Michael's
Lamb's Ear – Michael's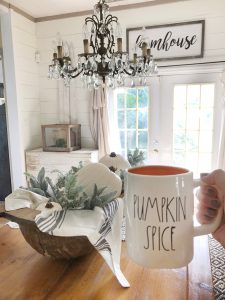 May your pumpkin spice latte be warm, the air around you be crisp, your hayrides be long, and pumpkins be bright. Welcome, October. Happy Fall, Y'all.
-Karlee Bowman