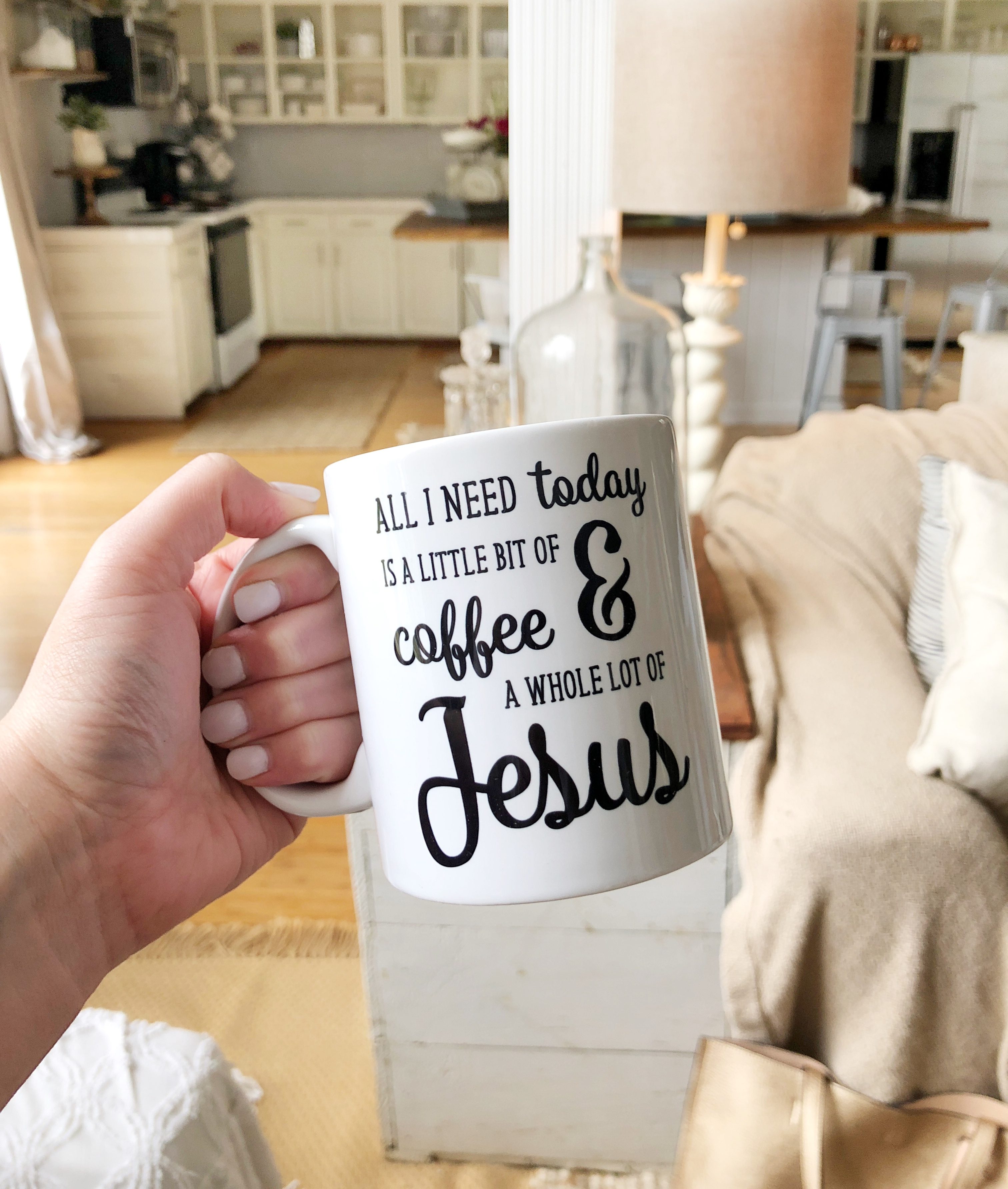 Friday Favorites – Initial Outfitters
Happy FriYAY!! I'm so excited for the weekend to be here. Recently I had a GREAT opportunity of teaming up with Initial Outfitters and I'm so excited to share my favorites from this AWESOME online company. I want to share some products I think you'll like and share why I love them!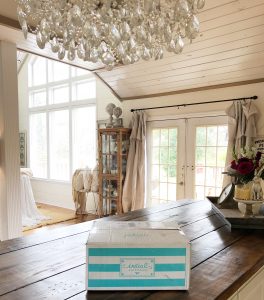 Ha, even the shipping box is cute!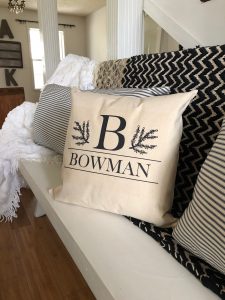 There's ALWAYS room for another pillow, right? Especially a cute personalized pillow. I love how neutral yet bold this pillow is! It's neutral because of the color yet has the last name in bold black. This combo makes for an awesome statement pillow in any room!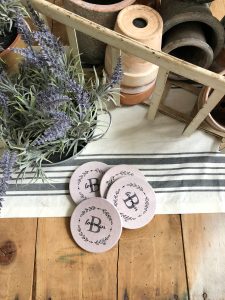 Every living space must have one thing – COASTERS! And if you must have coasters why not order some that are cute and personalized!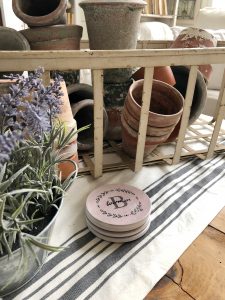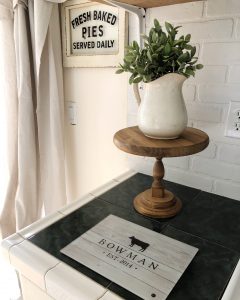 This cutting board has to be the CUTEST cutting board I've ever seen!! It's farmhouse worthy with personalization.. Perfect combo in my book! It has a sweet shiplap background with a cow, our last name and the year Aaron and I were married.
This cutting board would make a sweet wedding gift. I myself remember being a bride who LOVED gifts with my new last name! So this is a go to gift for the upcoming wedding season!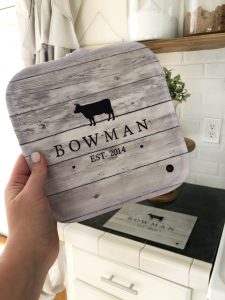 There's a matching pot holder?? Yes way!! Well, I might just do some baking!! Seriously, this cute pot holder matches the cutting board and that alone can make cooking fun!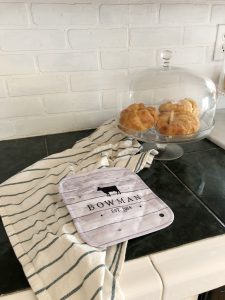 Okay, so that's a few items I love from Initial Outfitters. All of these times are adorable and great quality. Again, this is an awesome place to find gifts for any occasion. I have a few more items to come – Next well talk accessories!
LINKS
Mug – Click Here (As seen in features image)
Pillow – Click Here
Coasters – Click Here
Cutting Board – Click Here
Pot Holder – Click Here