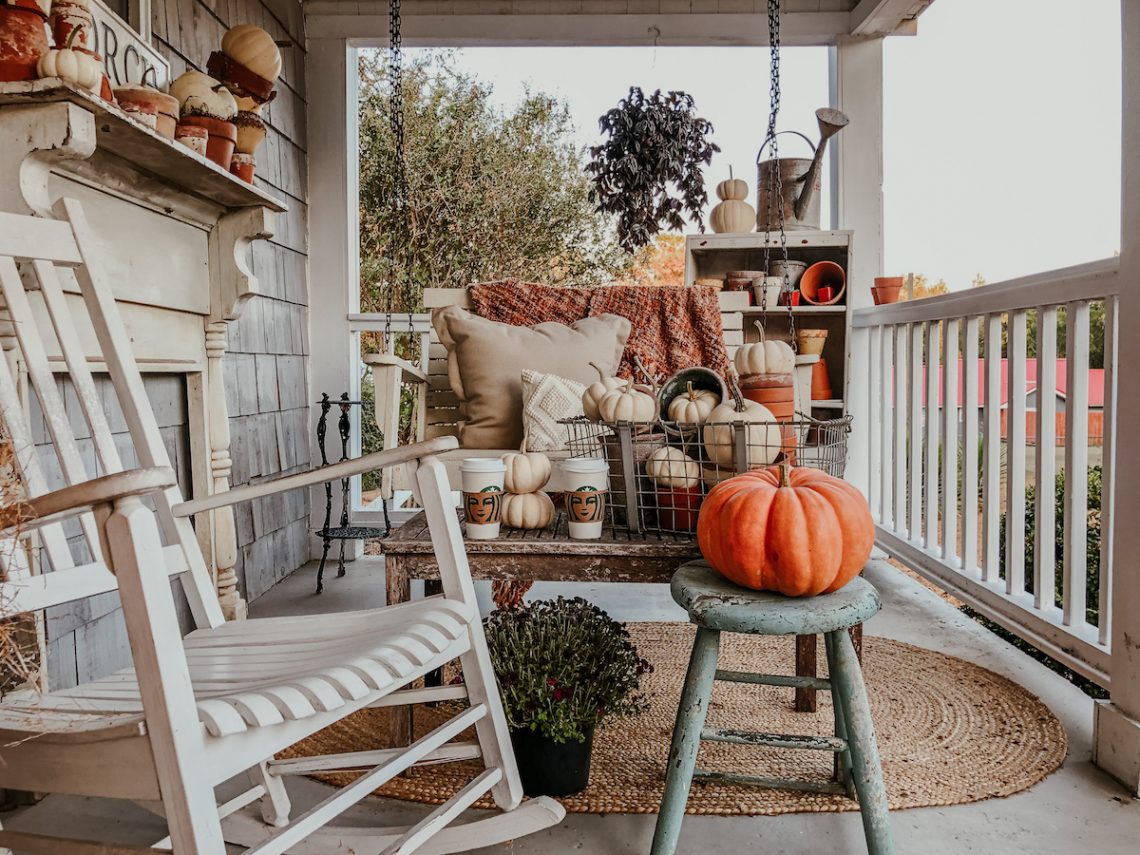 Happy Fall! Yep, it's the first day of Fall and that just makes me SO HAPPY and I'm itching to share my Autumn porch details! Time to embrace all the mums, pumpkins and PSL with no shame! Also, time to decorate the porch, if you haven't already! It's still warm here in Alabama, but I'm READY for Fall fun! Here's some details about the porch and how I made it cozy Fall!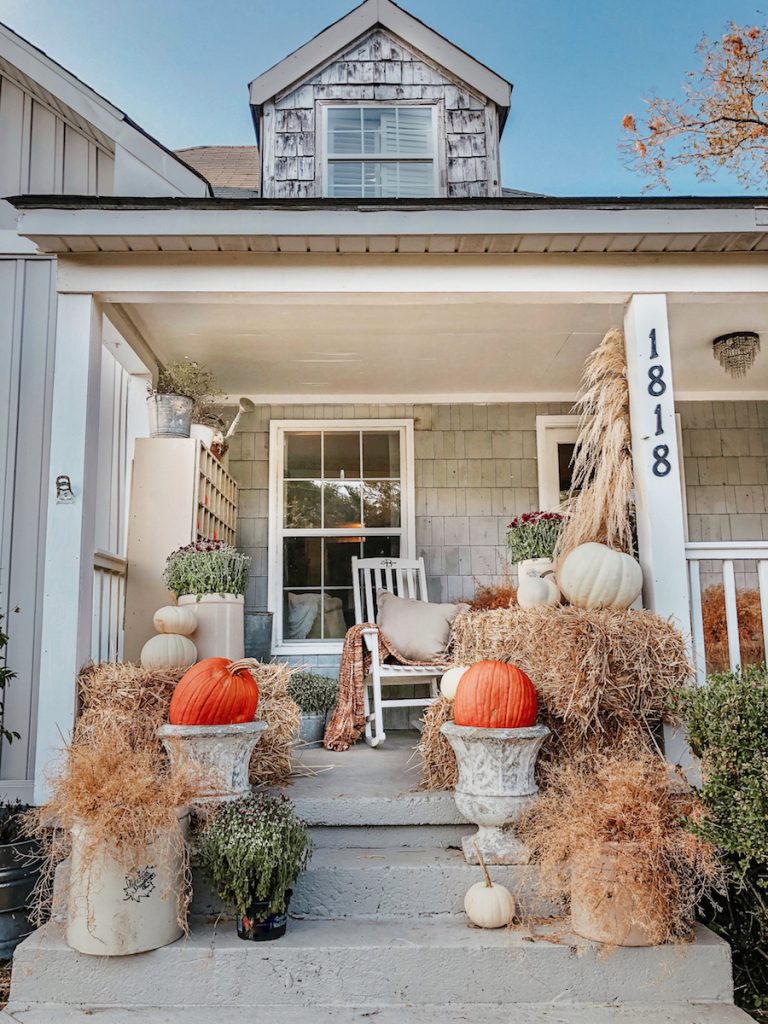 First thing first, let's talk about all the thaaaaannnngggs – my pumpkins came from mostly our local farmers market and grocery store. The mums also came from my farmers market and Aldi. Tip – Aldi mums are so cheap.. I'm talking $2.99 each! The brown plants are simply my asparagus ferns which are dried out. They turned into the perfect Autumn color! You'll also see bales of hay!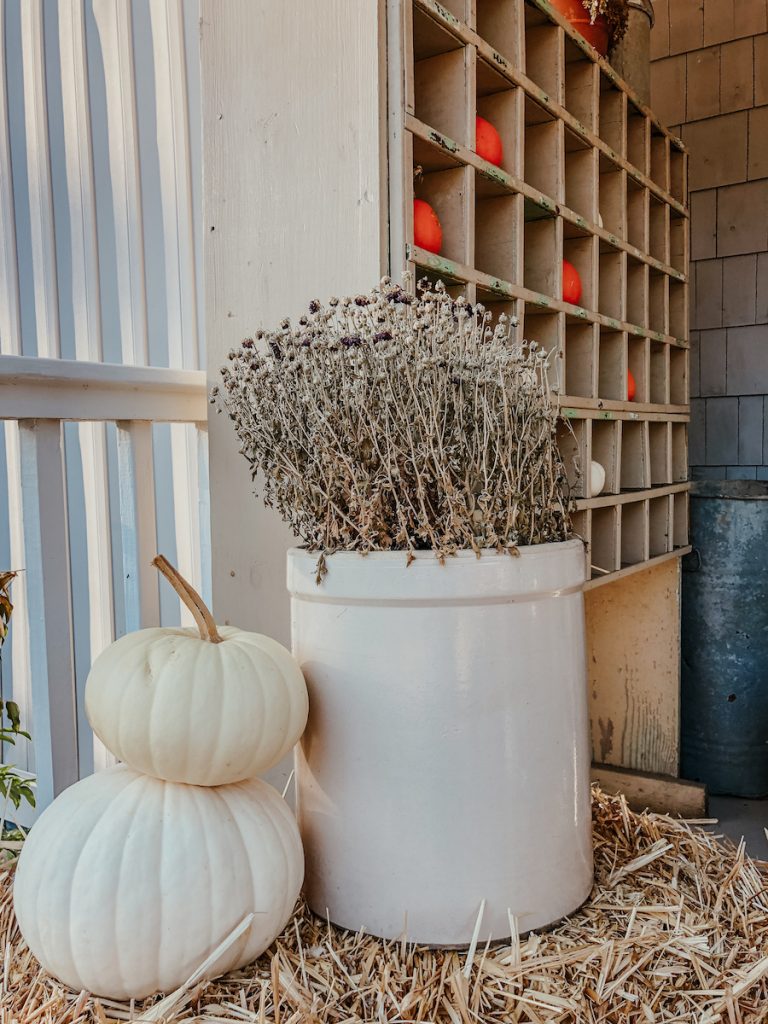 Colors are so fun to work with for Fall! I did mostly white pumpkins with a few traditional orange. I love the crisp look of plain white pumpkins. The the white pumpkins made the orange pumpkins pop! You can also add more colorful interest by popping in a few funky looking pumpkins but our community is limited on pumpkins right now so I'm still waiting! White and purple mums made a good combo too!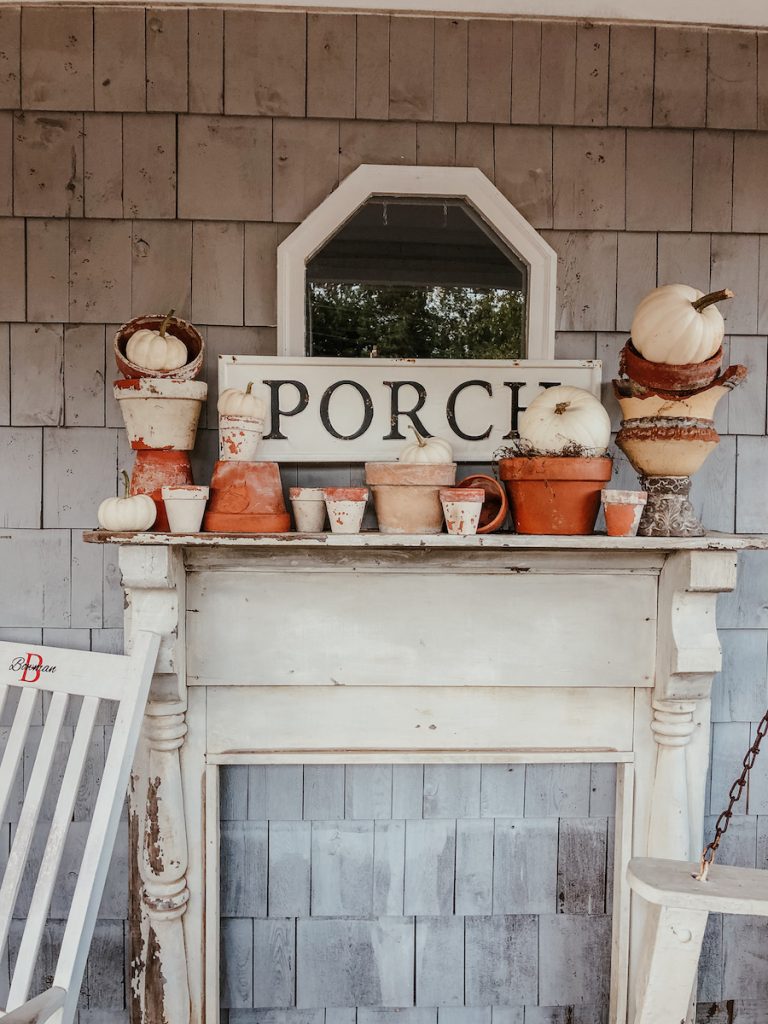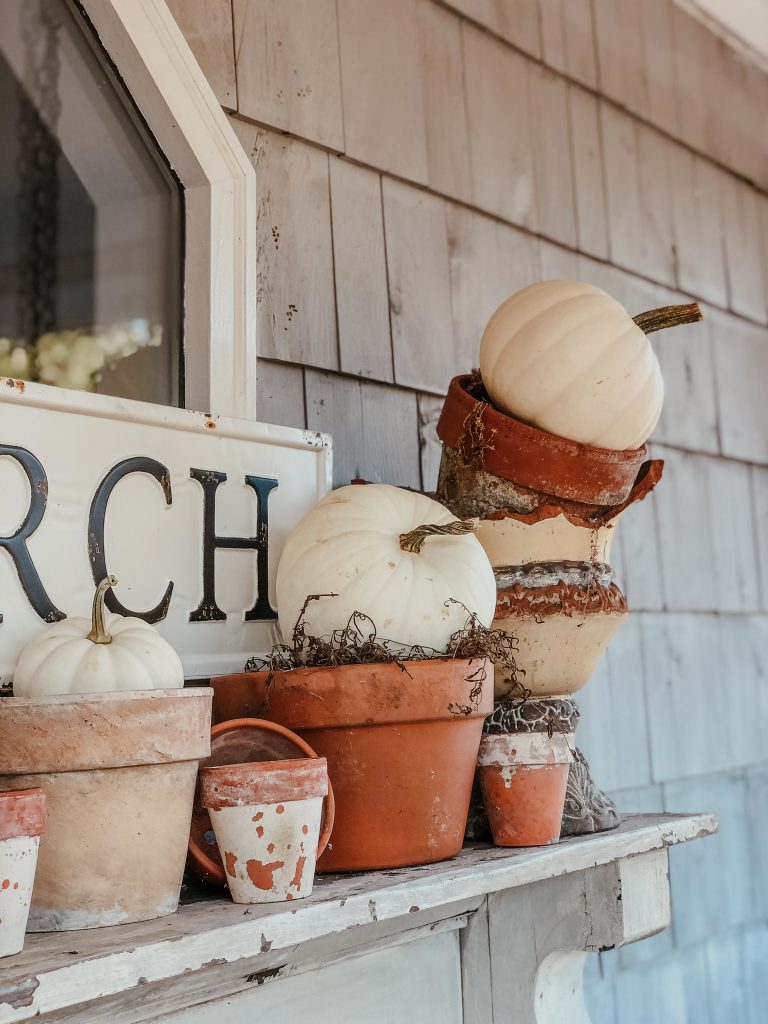 Texture is so important when decorating any space! For the Fall porch I used my dried asparagus ferns and bales of hay as added texture! They're both neutral but they both add great texture to the space. Tip  – the bales of hay are also perfect for adding height by stacking. Also, the orange blanket on our porch swing also adds another element of texture!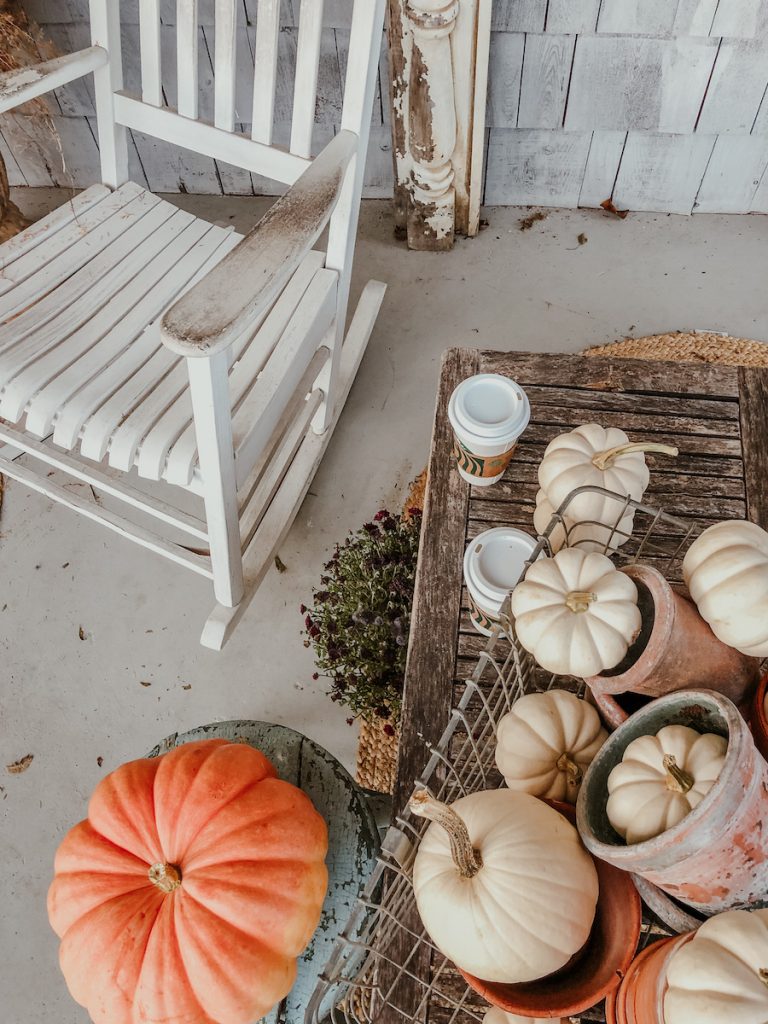 Of course we had to have a Pumpkin Spice Latte on the porch. The porch is one of the main hangout spots in our home. We especially enjoy it during the Fall! Thank you so much for stopping by my blog today! It means the world to me! Hope this inspired you to embrace Fall on the porch!