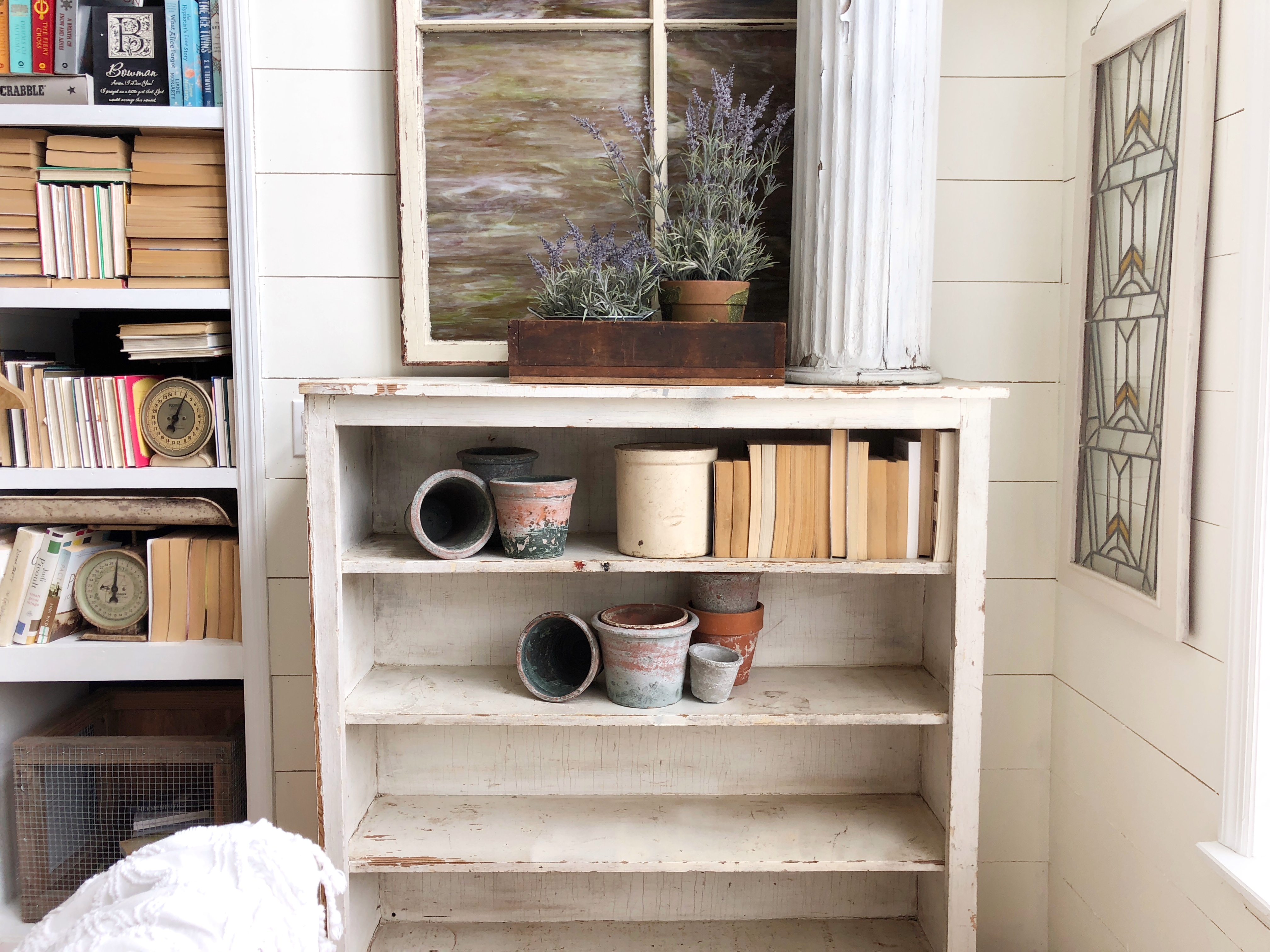 Do you ever get in a mid season decor slump? I know I do. Then I begin to over complicate things.. Next thing I know I want to 100% change EVERYTHING in the house. This results in me becoming discouraged because; who can really actually change everything in a house? Absolutely defeated.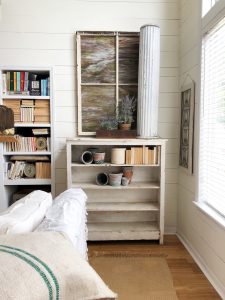 Honestly, it really doesn't have to be that complicated.
A few weeks ago I wanted to change up these shelves as a little mid-end Summer refresh. I actually kept it simple this time and enjoyed the process!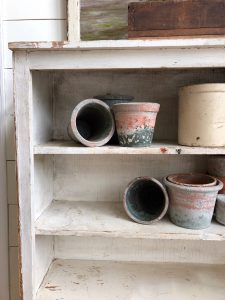 I started off by clearing the shelves. Less is more was the goal for me. Reason – because now's my chance.. Fall then Christmas decor will take over the house for the rest of the year before I know it, so I wanted a simple change.
Next, I gathered some plants, books and planting pots. When styling shelves, I like to "think in groups". Group your books, group your lavender, group your pots. I threw in a small crock and short wooden box for interest sake.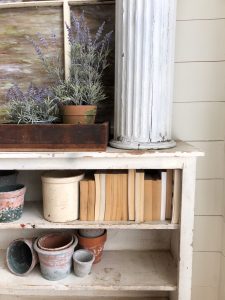 This lavender, book and pots combo provides good interest and texture. I left the bottom two shelves empty (for now) just to simplify.
Buddies, remember to not get carried away when decorating. That's when I personally begin to over complicate and begin spending too much. Thanks so much for reading my post today!!