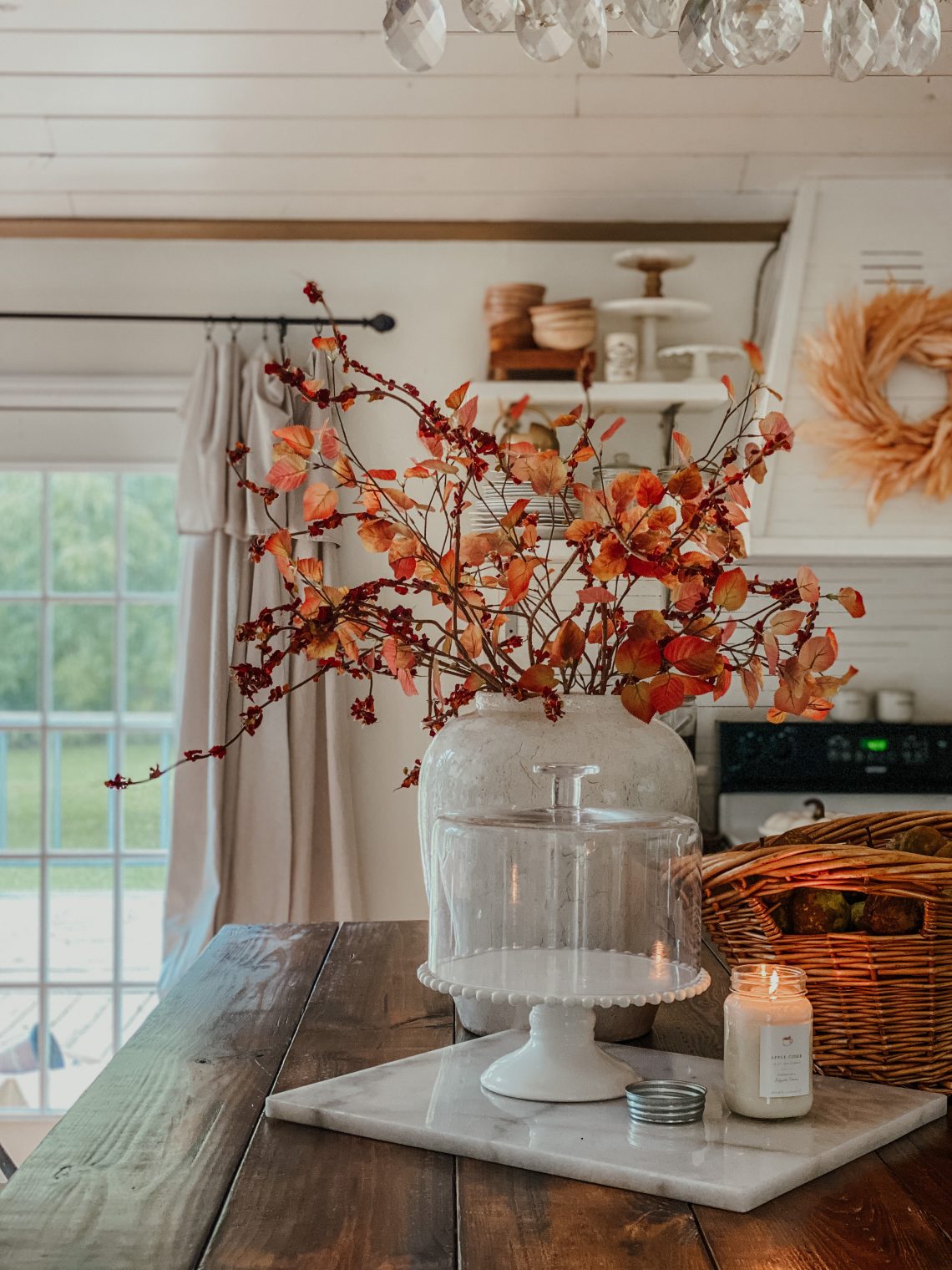 Hi, friends! It's  fall and I'm so excited to share this beautiful centerpiece arrangement that sits beautifully on our kitchen island. For all you decorators out there, if you're planning to make a centerpiece for fall this year, I totally suggest investing in a pretty vase. I personally invested in this large vase because I felt like the vase is a piece I'll be using season to season, all year long!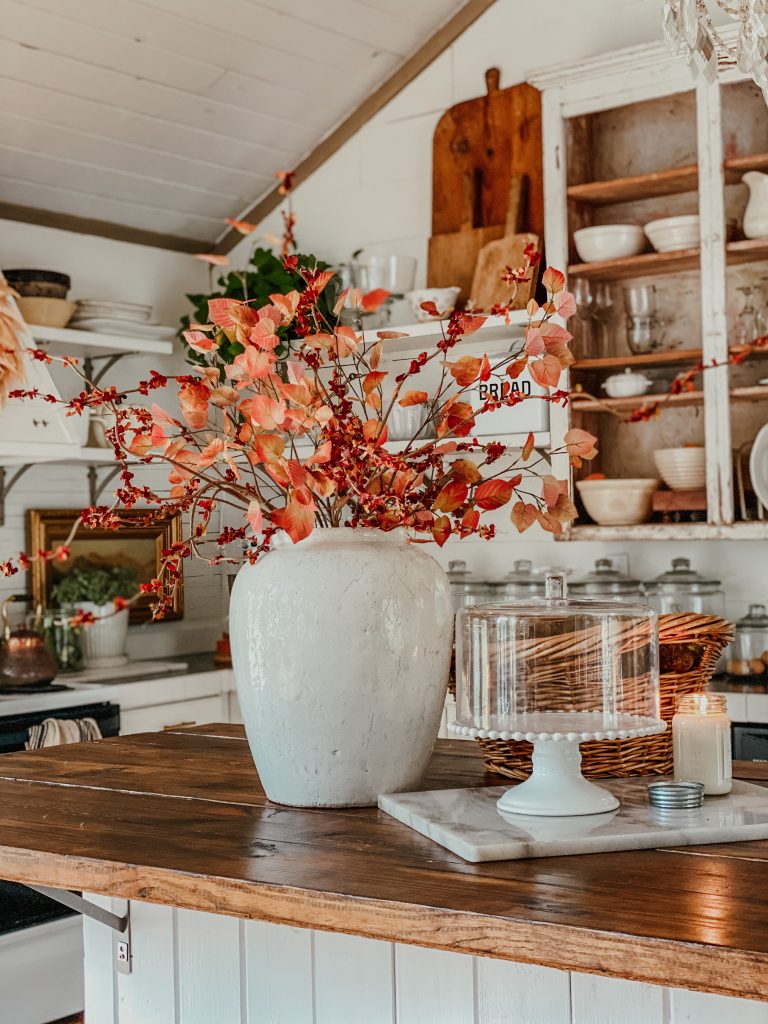 Inside the vase are stems! Stems like this are a great way to add a festive fall touch to any space. I used a combination of stems to add a variety and mixture to the centerpiece. Some I've had for years that are no longer available, and some you can find HERE.
The pears in the woven basket are straight from our land! I picked them right off our pear tree and they're waiting to be canned! They look so perfect in this large thrifted basket! Baskets are such a great way to add texture and can be used year-round.
Also, if you know me… you know I love to layer! Trays are a must in our home. For this space I used my marble pastry board as a tray. Trays are a great way to add layers in just about any room or space! 
OH, and don't forget a fall candle!