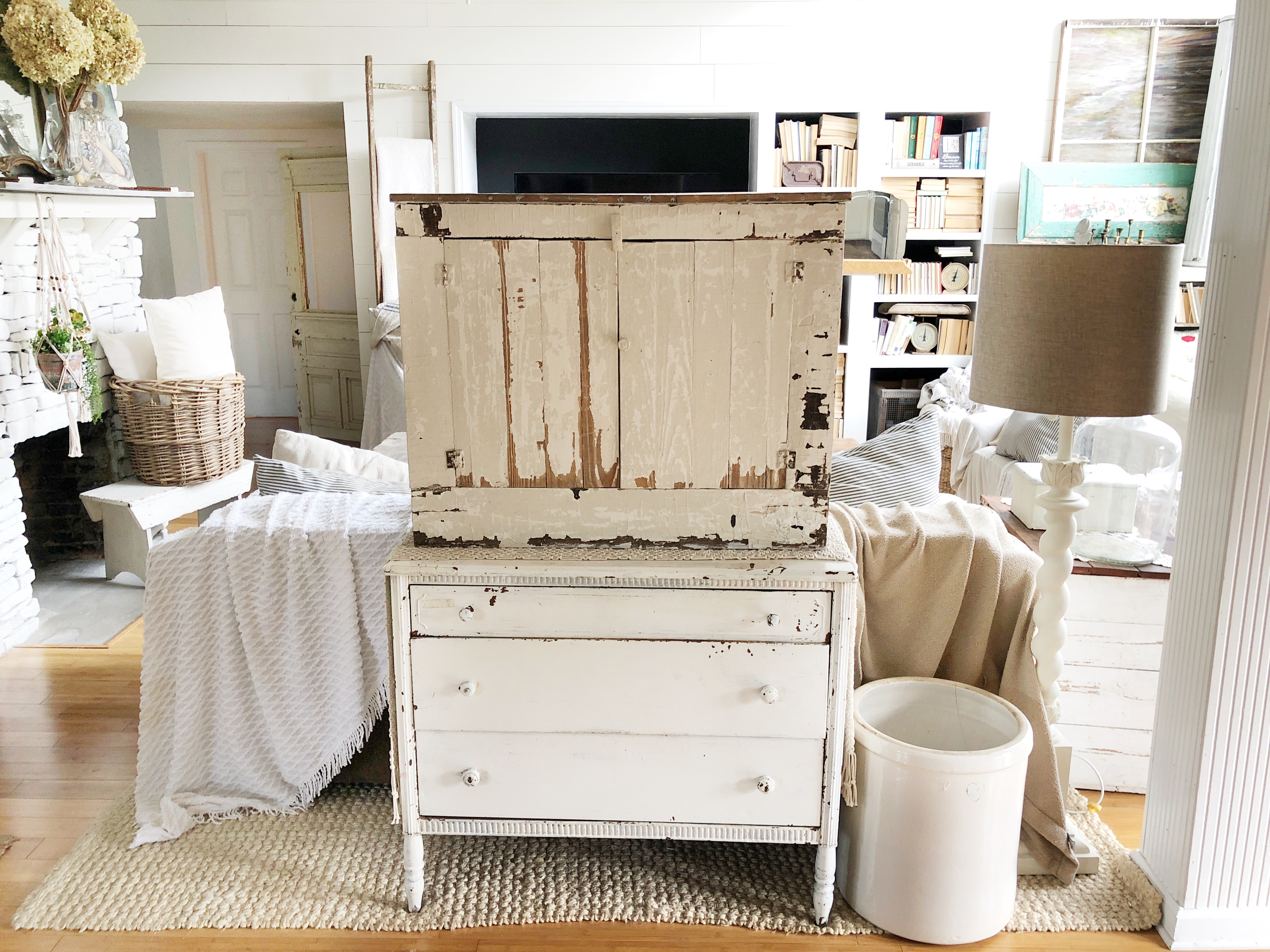 Another Chippy Cabinet – Vintage Find
Last month I found another white chippy primitive style cabinet & I haven't shared it with you guys yet! You know my love for old cabinets.. we've talked about this obsession before.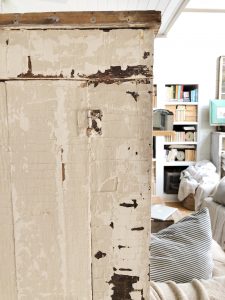 I found the old cabinet at a nearby antique mall… again.. same as the last chippy white cabinet I recently bought. Could it be I hit a goldmine???Tip – always always shop your local antique malls!  Even though I'm a "picker" I still shop/buy/support local vendors.
So, here's the deets on the cabinet..
It was a steal! I believe it was under $55. Tip – Yep, you don't have to be full-time "picker" to find awesome deals. However, you do have to Snag it QUICK while the deal is good!!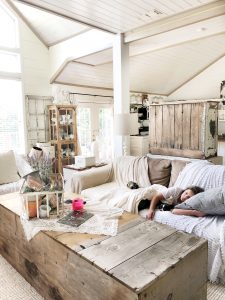 I mentioned it's white. However, it has hints of brown (what seems to be a really dark wood stain at one time) popping through. Over the years the paint has crackled but it's not really actively chipping off – Yay, for no messy! The cabinet has two doors – Yay, for storage! One of my favorite parts is probably the back because it has vertical panels of dark aged wood.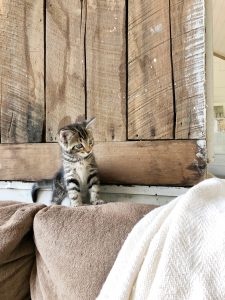 Time to stage it! We have a white old metal dresser behind our couch and I thought the two would look good together so I sat the cabinet on to the dresser. The front of the cabinet faces the kitchen and the back faces the living room so I get to enjoy that awesome aged panels of dark wood. In fact, I'm looking for the perfect art to hang on the back!
So there's another chippy cabinet find! Hope you enjoyed this post. Thank you for reading!!