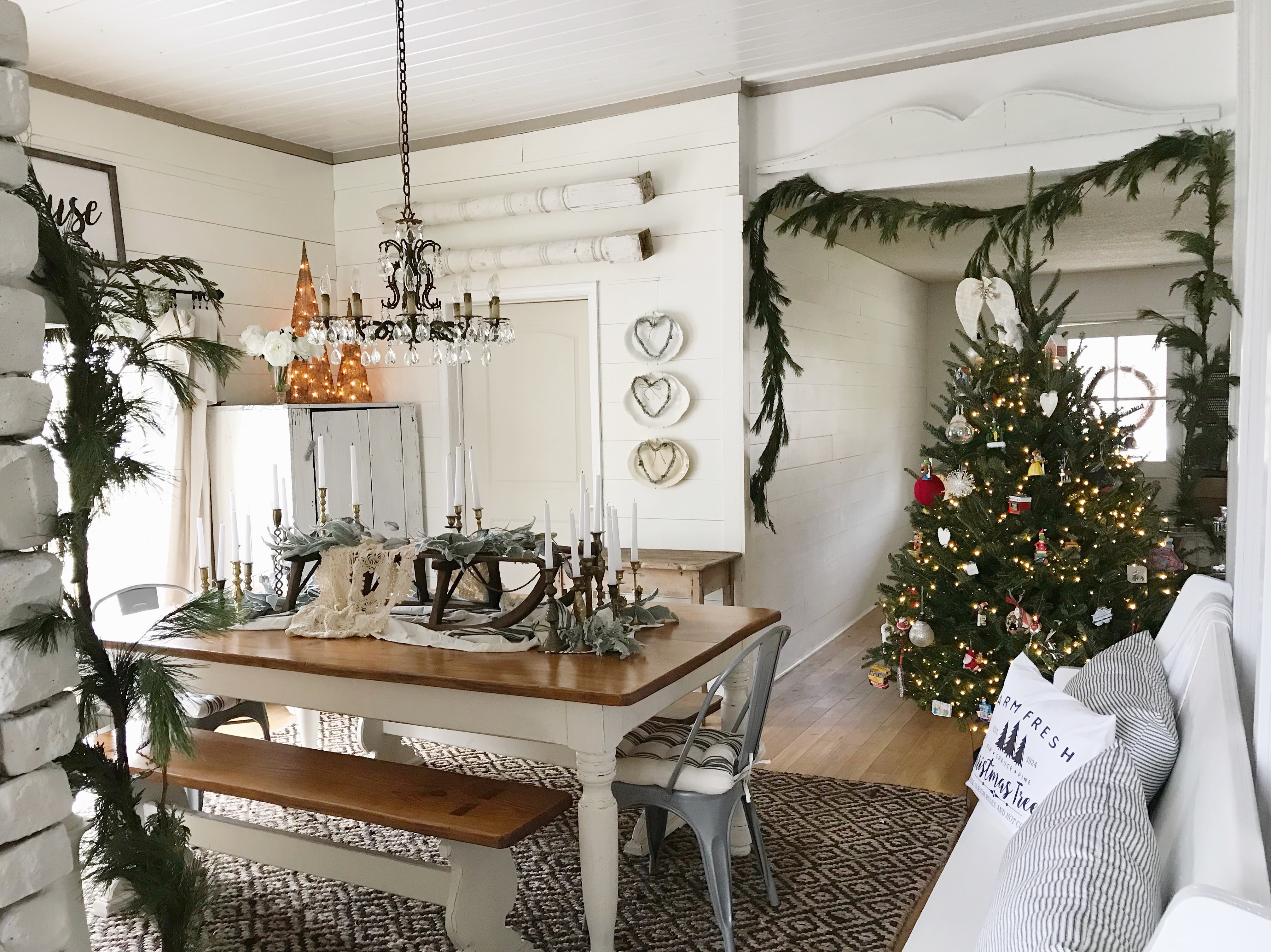 Happy December!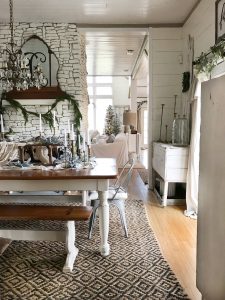 So I have found a cheap easy way to make your home feel perfectly festive for Christmas! It's called garland. Timeless, right?
A few weeks ago I found fresh garland at Home Depot for $6.88 so I grabbed a couple of rolls to play around with. Let's just say one thing led to another and I was back the next afternoon grabbing more.
What I Did – 
I grabbed a hammer and nails and began hanging it here and there. I pretty much hung it from a nail on both sides leaving a swag in the middle and length on the ends. Pretty easy peasy!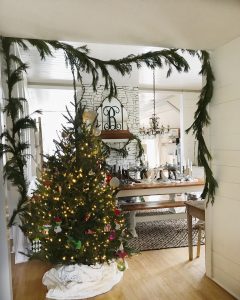 Where You Can Use It –
Needless to say, fresh green garland is hanging from the mantel, builtins, room entrance and the chicken coop! These greens can literally go ANYWHERE!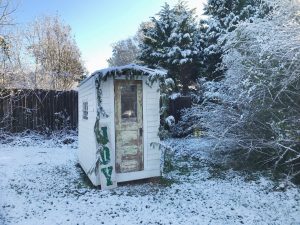 For example – you could hang it above french doors, the kitchen sink, a window, your front door. You could also put it above some book shelves or a television.
Garland doesn't necessarily have to be hung. You could also lay it across your dining room table, buffet or coffee table.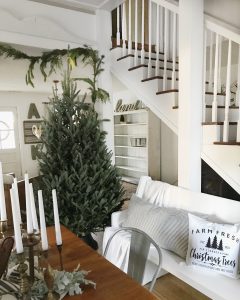 What's There To Love – 
After styling the garland, my home immediately became festive! Everything seemed fresh and it made each space come to life!
Also, the fragrance of the fresh garland filled my home and it smells Ahhhmazing!
Okay, so you still have a little while before Christmas, so grab some fresh garland and deck your halls!!
Merry Christmas!!
Karlee Bowman