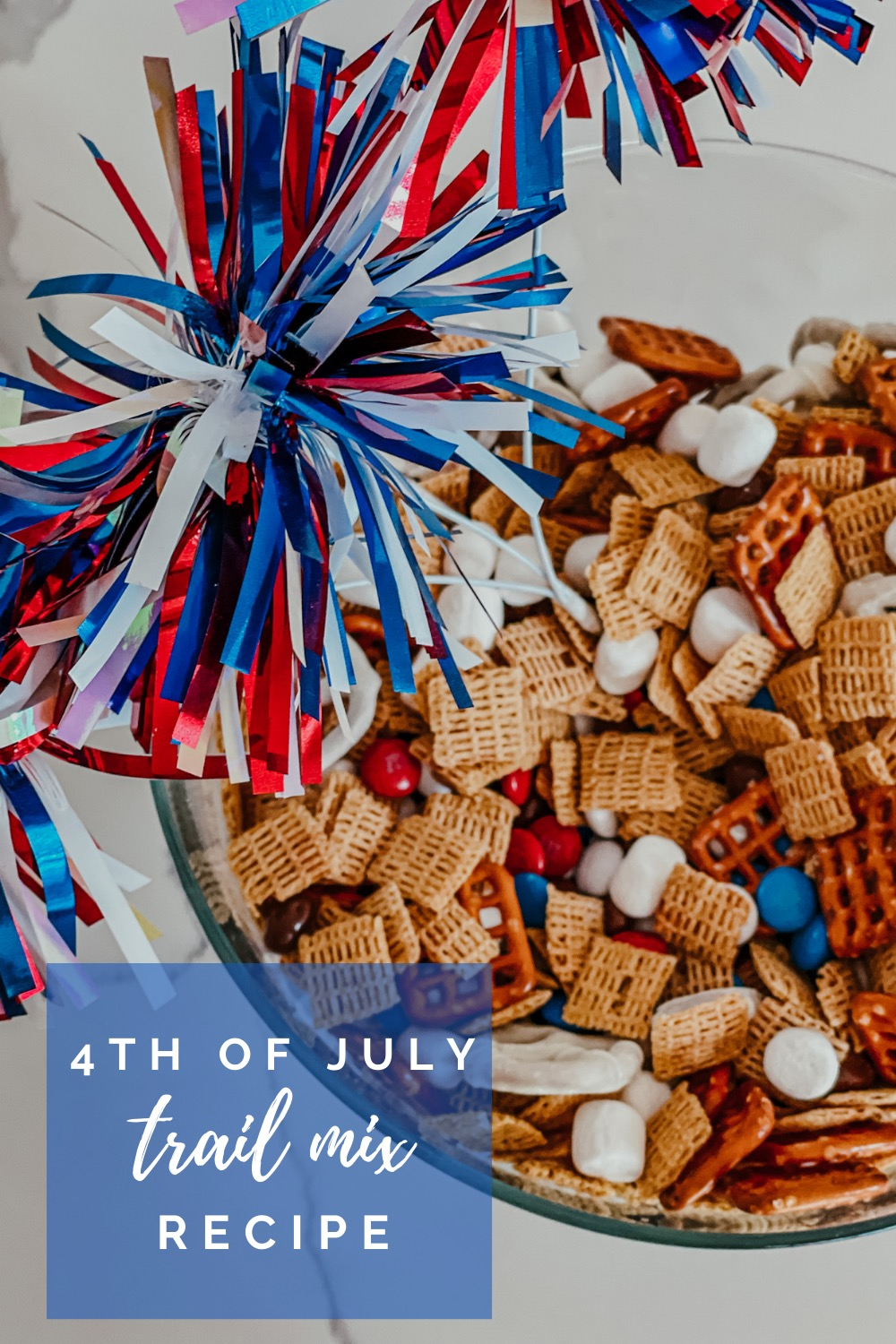 The Fourth of July is such a fun holiday! All things red, white and blue mixed with SUMMER! My festive heart loves it! This is an EASY throw together trail mix that's yummy and has RED, WHITE, AND BLUE! It's perfect to enjoy as a Fourth of July snack! Also great by the pool!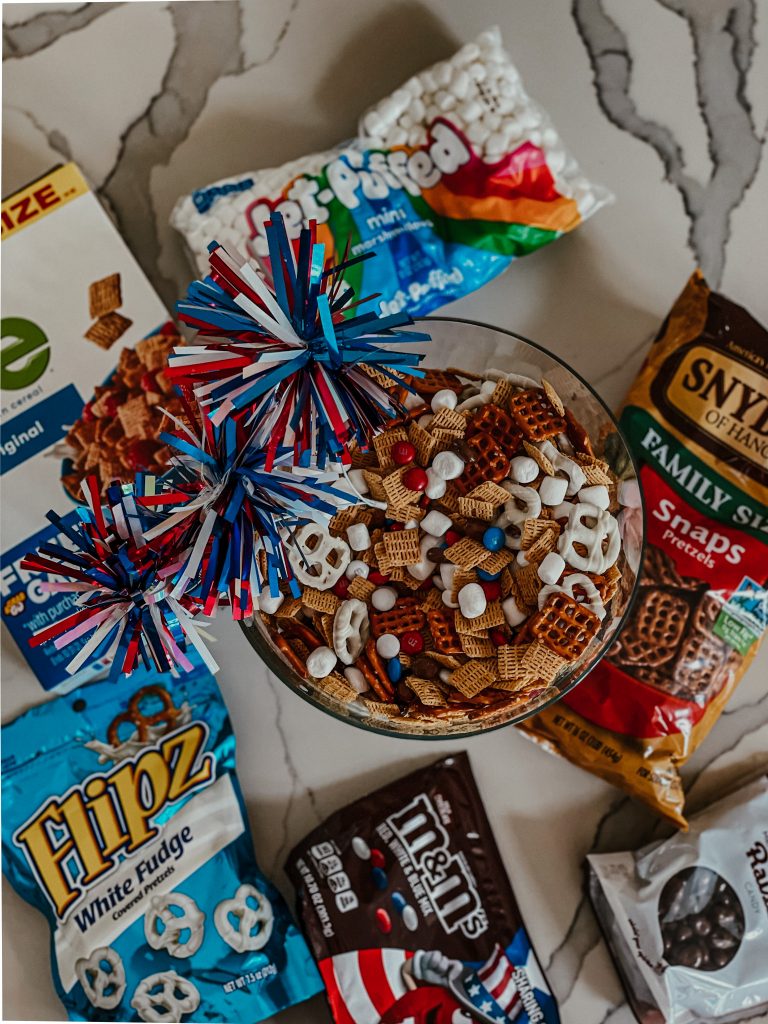 What You'll Need:
 3 cups LIFE cereal 
2 cups chocolate covered pretzels 
2 cups mini marshmallows 
1 cup chocolate covered raisins 
1 cup pretzels 
1 pkg red, white & blue M&M's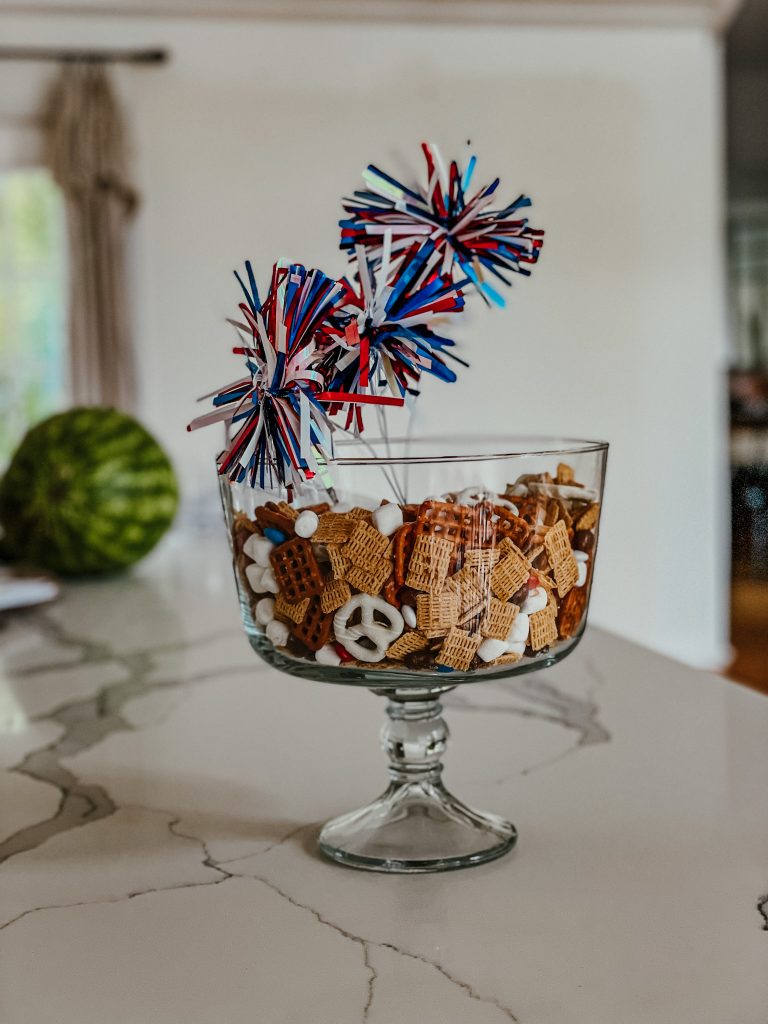 What You'll Do:
Combine everything listed above and serve it in a cute bowl! To be extra festive you can add a little decor to the bowl! I added these little pompoms. A USA Flag would be cute too!
Other Ideas:
Dried cranberries, Chex cereal, chocolate chips, peanuts.. You can get creative and throw anything in! Check your pantry and see what you have on hand!! 
As always, I hope you ENJOY and have a festive holiday!! Happy Fourth of July!