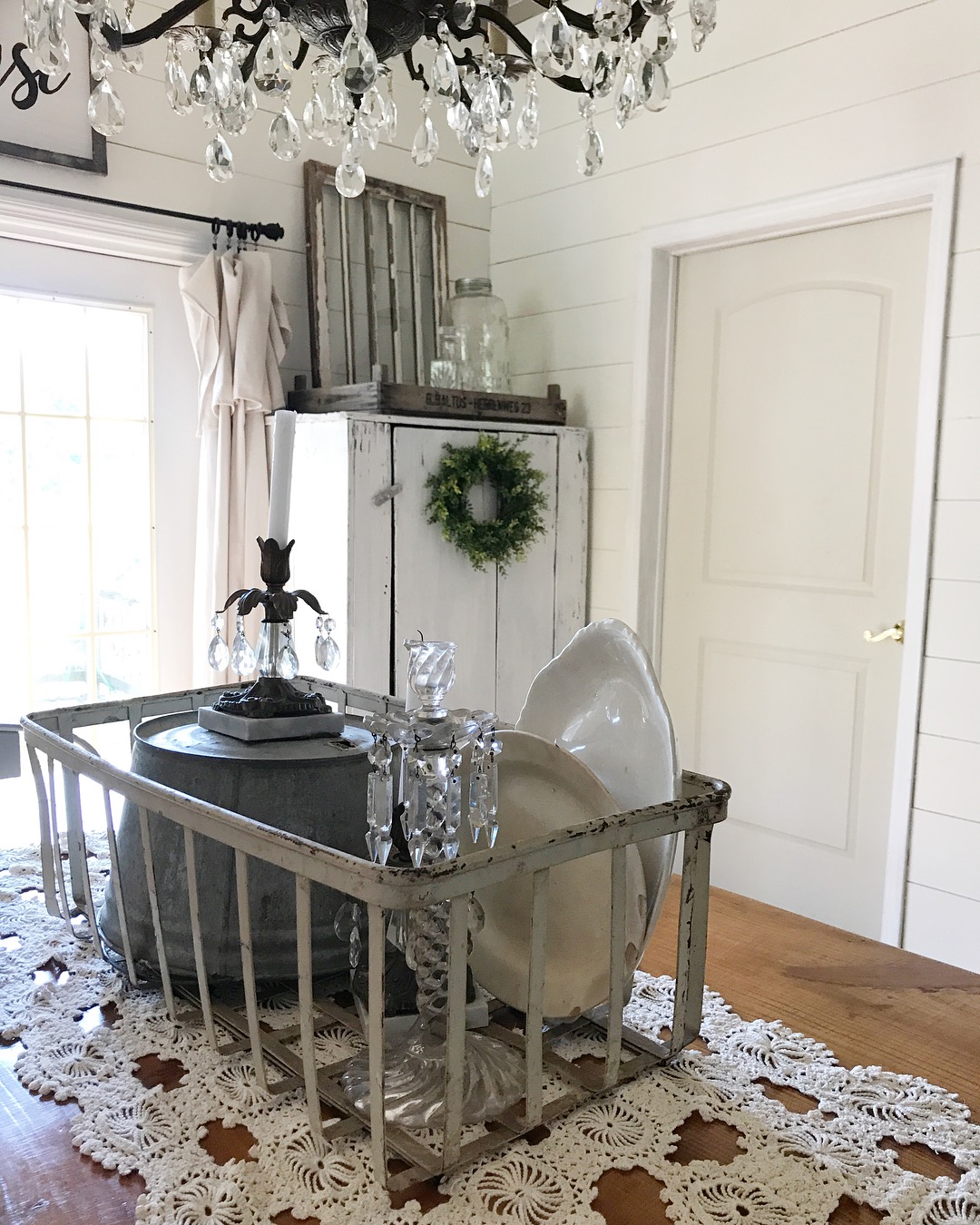 Easy Farm Table Centerpiece
No doubt, Beauty and the Beast is my favorite movie. Belle is my favorite Disney princess because I totally relate to her nerdiness. ?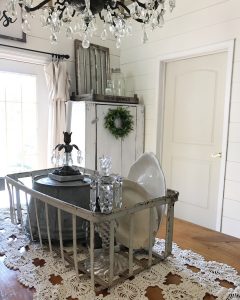 My brain works in strange ways. The inspiration for this farm table centerpiece actually came from the movie Beauty and the Beast.  
Inspiration can come through the oddest ways in the world of Karlee. ? My thoughts were to gather items in a basket for a French dinner party. Combine it with a little galvanized farmhouse and "BAM" you've got a French farmhouse vignette.
Here's how I did it –
I started with the basket. I grabbed my favorite white metal basket, which I found at a yard sale last year. ? Helpful Hint – metal baskets are often found in antique stores! I placed it on the large crochet doily. The doily was also found at an antique store.
Finally, it was time for the fun part! ? I searched around my home for pieces I would imagine at a French dinner party.  Before I knew it, I had gathered a few glamorous candleholders, old white platter and a galvanized bucket. (Still unsure why I chose the bucket… Guess I couldn't resist a touch of farmhouse.) ?
The galvanized bucket was very handy! I flipped the bucket upside down, and it helped add a little height. Also add a nice color contrast.
Then I placed the candleholders and platters in the metal basket. DONE!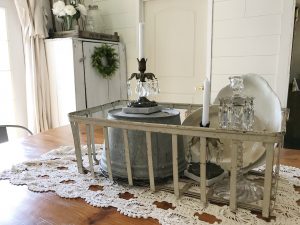 This project took no time at all! I simply used pieces around my house so it was very nice on the wallet. Best of all, each time I pass by our farm table, I reminded of my favorite movie! ?
Prices and where I found it!
Metal Basket – Yard Sale/Free (Because I bought so much.. the kind man threw it in)
Crochet Doily – Antique Store/$12
Galvanized Bucket – Yard Sale/$3
Platters – Antique Store/$4
Candleholder – Thrift Store $4
Candleholder – Antique Store/$25 (I might have over spent on that one..?)