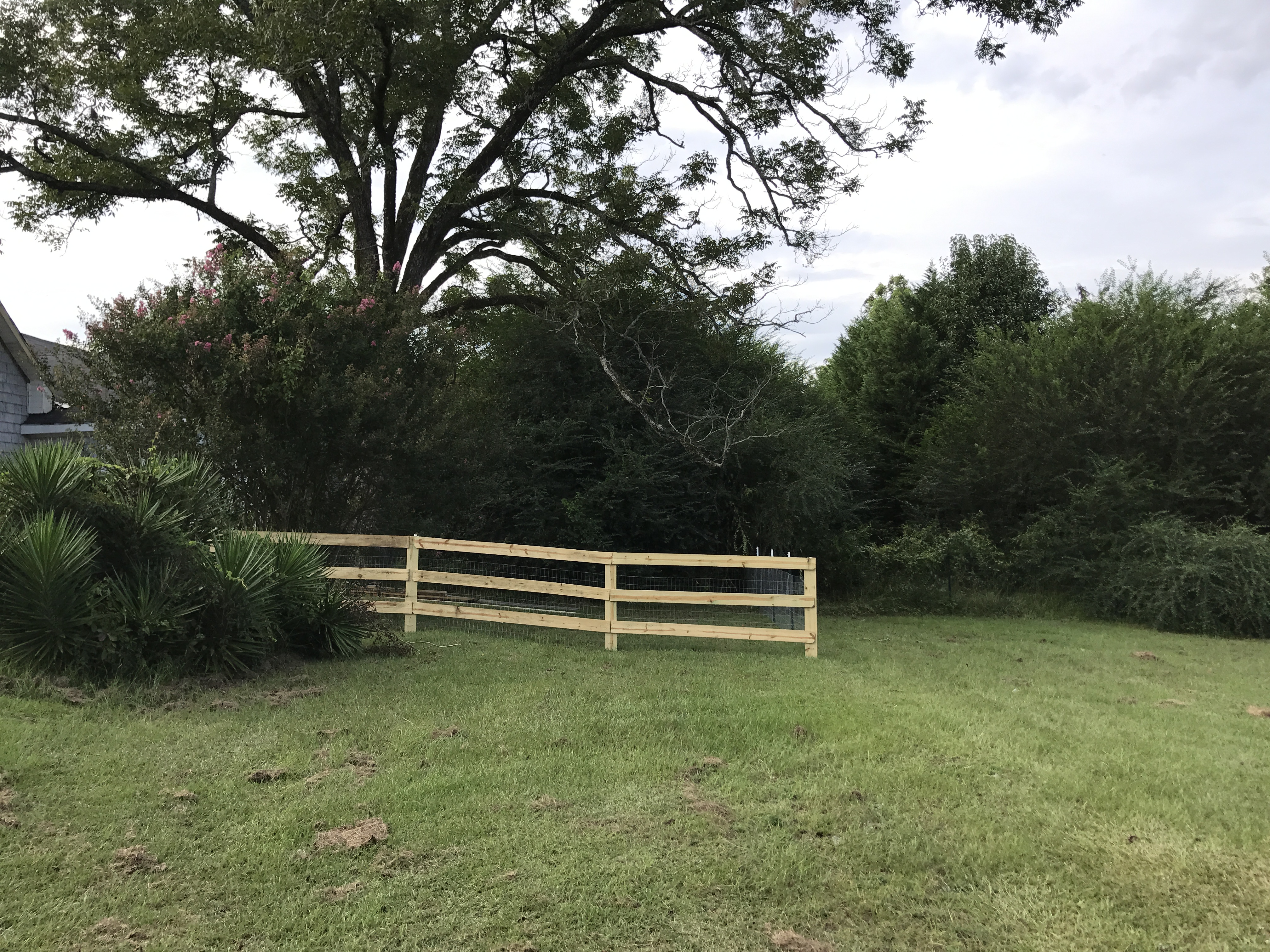 "Buy a fixer upper" they said, "It will be fun" they said.?
We had a nice four day weekend planned. Thursday was Aaron's birthday so he took a little time off from work. ? Our "plan" was to simply put up a fence and tear down an old deck. We were so excited!! In fact, I gifted Aaron some money for the fence as his birthday gift.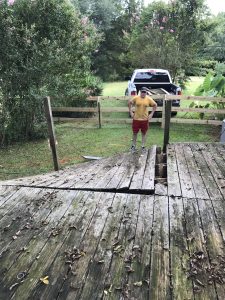 The fence went up great!?? ?? It was finished in no time at all and looks awesome! It was time to tear down the old deck.
Question – Who said "demo day" was fun?? ??‍♀️
Destroying structures is hard work, folks! ? Poor Aaron stepped on two nails. Oh, and deck wood is extremely heavy.??‍♀️ ?? I'm surprised I'm able to type this blog my arms are so sore! (Joking… Kinda!?)
Finally, we got the old deck torn down! Time to build two sets of stairs for the two french doors. Our thoughts – Wow, this project hasn't been so bad after all! Building steps will be a breeze. ?????? 
Suddenly, we realized there was a problem! ? The two sets of french doors were so close together that the two set of steps would overlap each other. OH NO!!!
 We decided to build a wooden platform underneath the steps to prevent the staircases from overlapping.
We made a list of what we would need. (I'm the queen of list.??) Cement blocks, screws and wood. SO. MUCH. WOOD. This adjustment added $400 to our weekend project.?
We estimated $300 for the fence and tearing down deck project. All in all, we spent $700. Honestly we had no other choice. Otherwise, we would have two set of french doors leading outside with a 4ft drop.?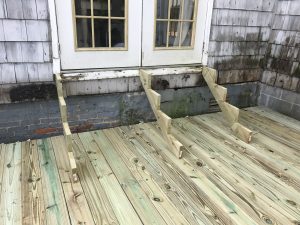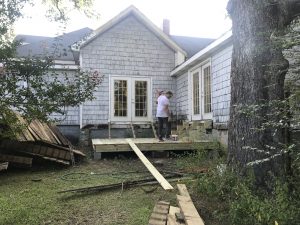 The Bright Side – This wooden platform looks Ahhhmazing! ? It added an extra living/hangout space to our property.
Watch my instagram stories – @karleegailbowman to see the beautiful color I picked out to paint the wooden platform later this week!! Also, later I'll explain exactly how we built it!!
Xoxo,
Karlee Bowman ♥️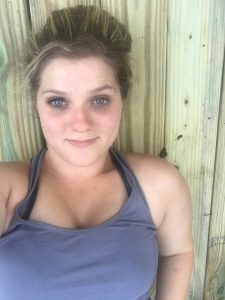 PS – this is a face of desperation. I was desperate for a shower and food by this point! ?