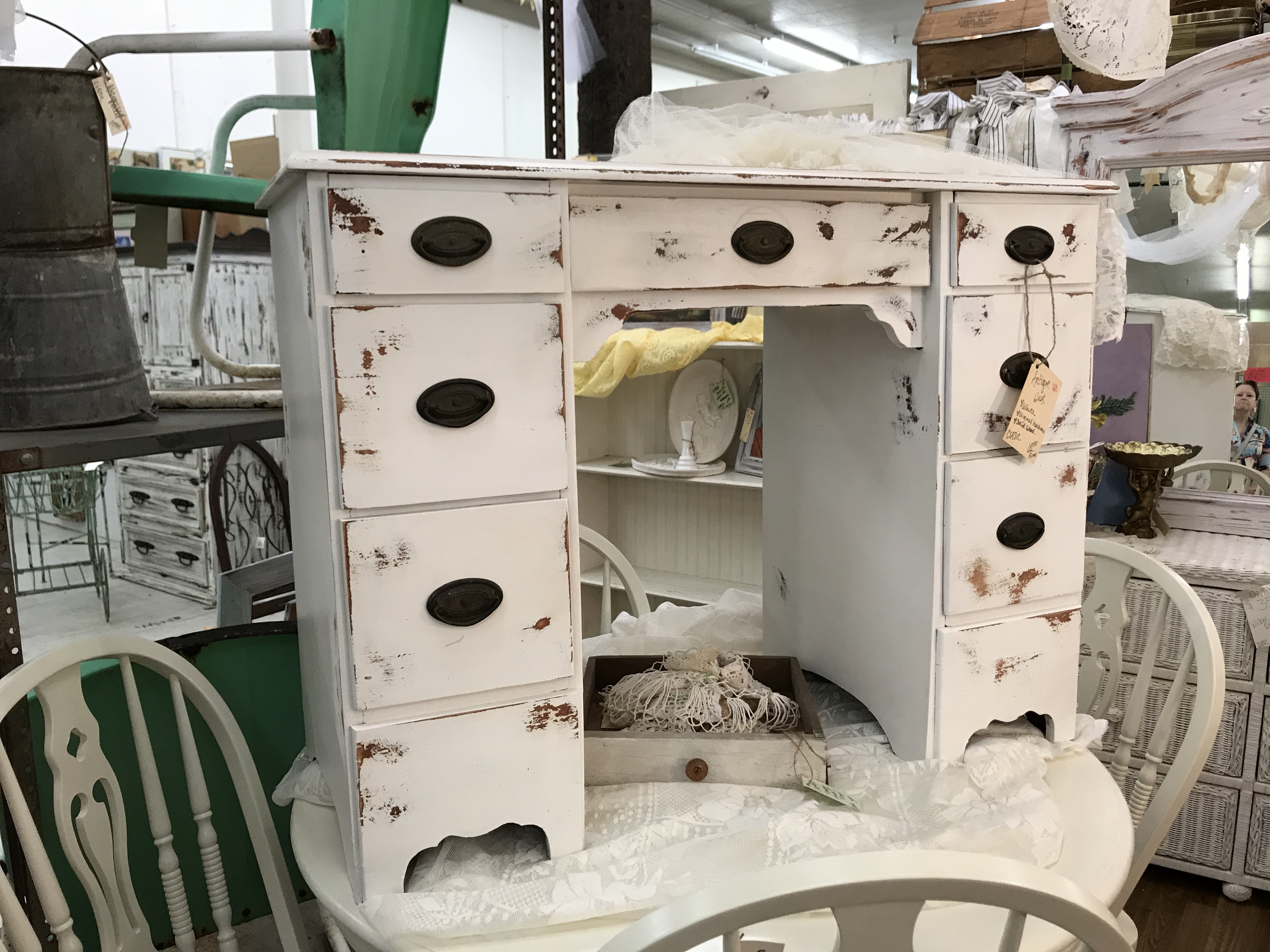 Anyone else love before and after pictures? ☺️
Especially if it's an antique desk with original hardware??? 
I found this beautiful desk from a fellow picker friend. He sold the desk to me "as is" and let me tell ya, it needed some love! ? Example- the kinda love you give when you're scrubbing the inside of drawers with vinegar.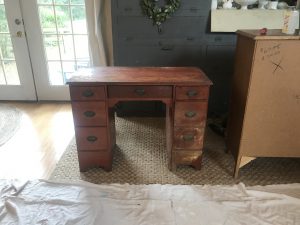 ?? BEFORE
This desk was my Saturday night project piece. ?? It kept me busy/productive while my husband Aaron worked.
When purchasing a piece, I always like to take a step back and decide what it needs.?I envision the piece in someone's home and how it needs to look. Then I decide what I've got to do in order to make my vision a reality. I determine if my vision involves paint, polish, wood wax and/or new hardware.
Given the character and rough shape, I immediately knew this pieces needed paint! After examining the hardware, I knew those were a keeper and they would contrast well with white paint.
So I painted the desk white and distressed the heck out of it to expose some of the original wood.?
After screwing the handle hardware in the drawers, this desk was finished! Goodness, it turned out beautiful! ☺️ I hope it makes the perfect space for someone to study, hustle or write!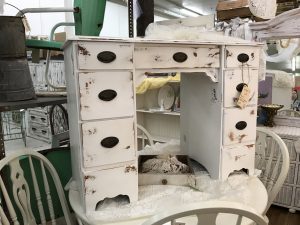 Btw – I've had several readers ask me to blog more about redoing furniture. So there it is! As always, thanks for stopping by!!?
Karlee Bowman