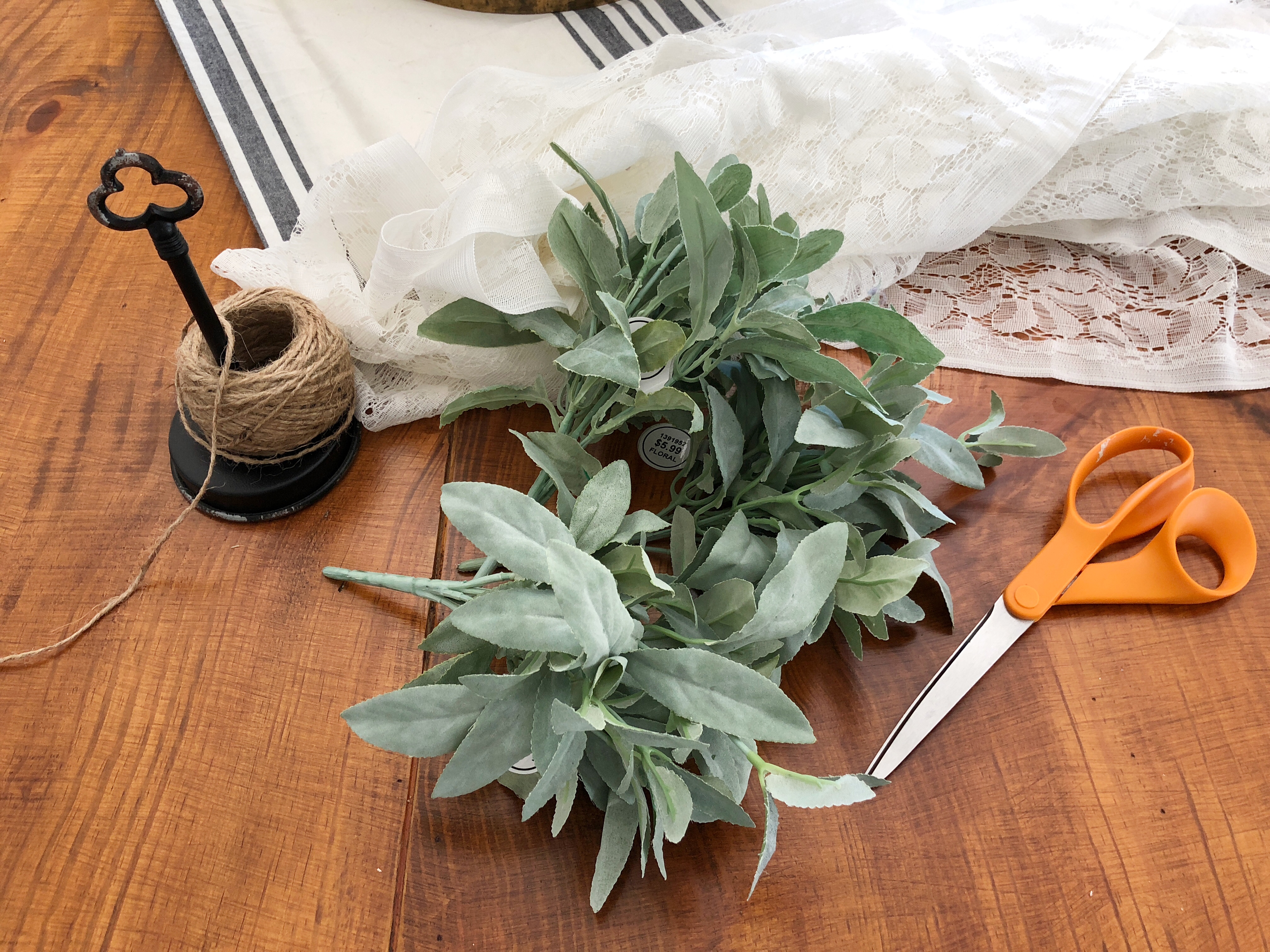 Spring is here! (Almost) I was needing to add a little green on a plate wall in our dining room. So, here's what I did!!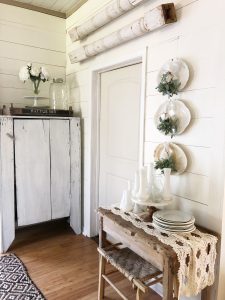 What You'll Need –  
Jute String 
Lace
Green Picks
Scissors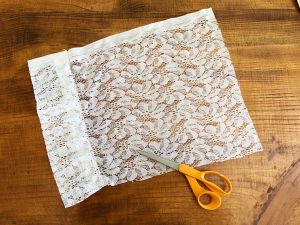 Step 1
Cut strips of lace into squares. I'm not one for measuring.. way too scatterbrain for that. But I'd say about 12″ squares. My lace squares turned out to be more of a a rectangle.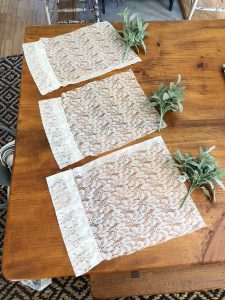 Step 2
Fold the lace in half and bunch it around each green pick.
Step 3
Then secure the bundle together by wrapping a little jute string around and tying a little bow.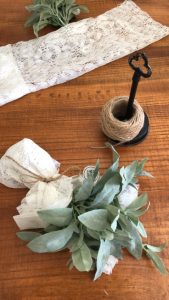 Step 4
Time to style it!! These little bundles can look good anywhere! Style a few with a tray on the coffee table, lie one on a dresser, or hang them on a plate wall like I did! I chose to hang mine upside down on Ironstone plates.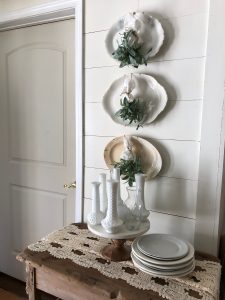 This easy DIY only took me a few minutes the very first time! Hope it inspires you!!
xoxo,
Karlee Bowman