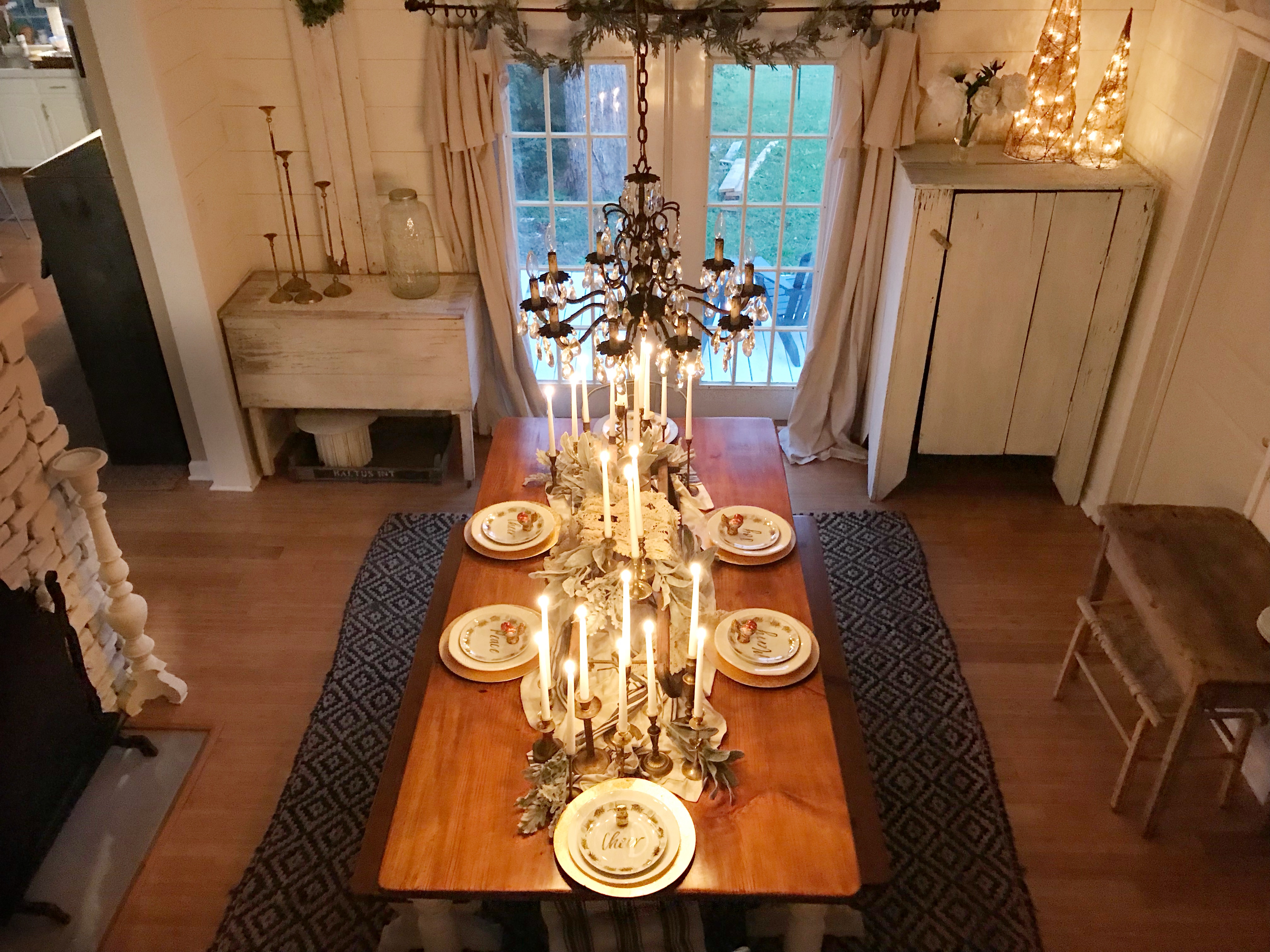 Holiday Dinning Room Table/Thanksgiving
The Holidays are here! We're excited to enjoy turkey, dressing and pecan pie. We're also so very excited to host my husband's family for Thanks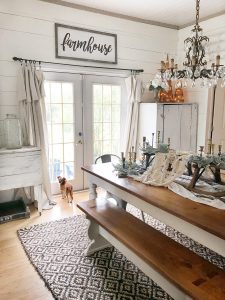 giving dinner.?
I wanted to share my Thanksgiving/Holiday table with YOU! This table is not limited to Thanksgiving. It could be used for Christmas or any Holiday party.
Let's start with the first layer. I used a table cloth from World Market to bunch around the center of our table. I chose this cloth because I loved the French style stripes.
When my mom moved to Texas she left me an old wooden sleigh. I used mom's sleigh as my base. Using the sleigh added height to the whole vignette.
Next, I added some gold vintage candlesticks. You can find these candlesticks for CHEAP at antique and thrift stores. Most of these were less than $1.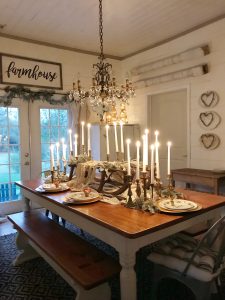 Finally, it was time to added a little green. To save money, I used the same green lamb's ear from my fall dining room. I just added the lamb's ear all around to make the space come to life.
BAM! I was done!! Annnnnd I mainly used items I already had around the house!
Sources and Links!!??
Table Cloth – Click HERE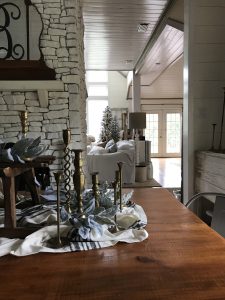 Wood Sleigh – Mom's Shed
Vintage Candlesticks – Thrift Store
Candles –Click HERE
Lamb's Ear – Click HERE
Heart Wreaths (Seasonal Wall Art) – Click HERE