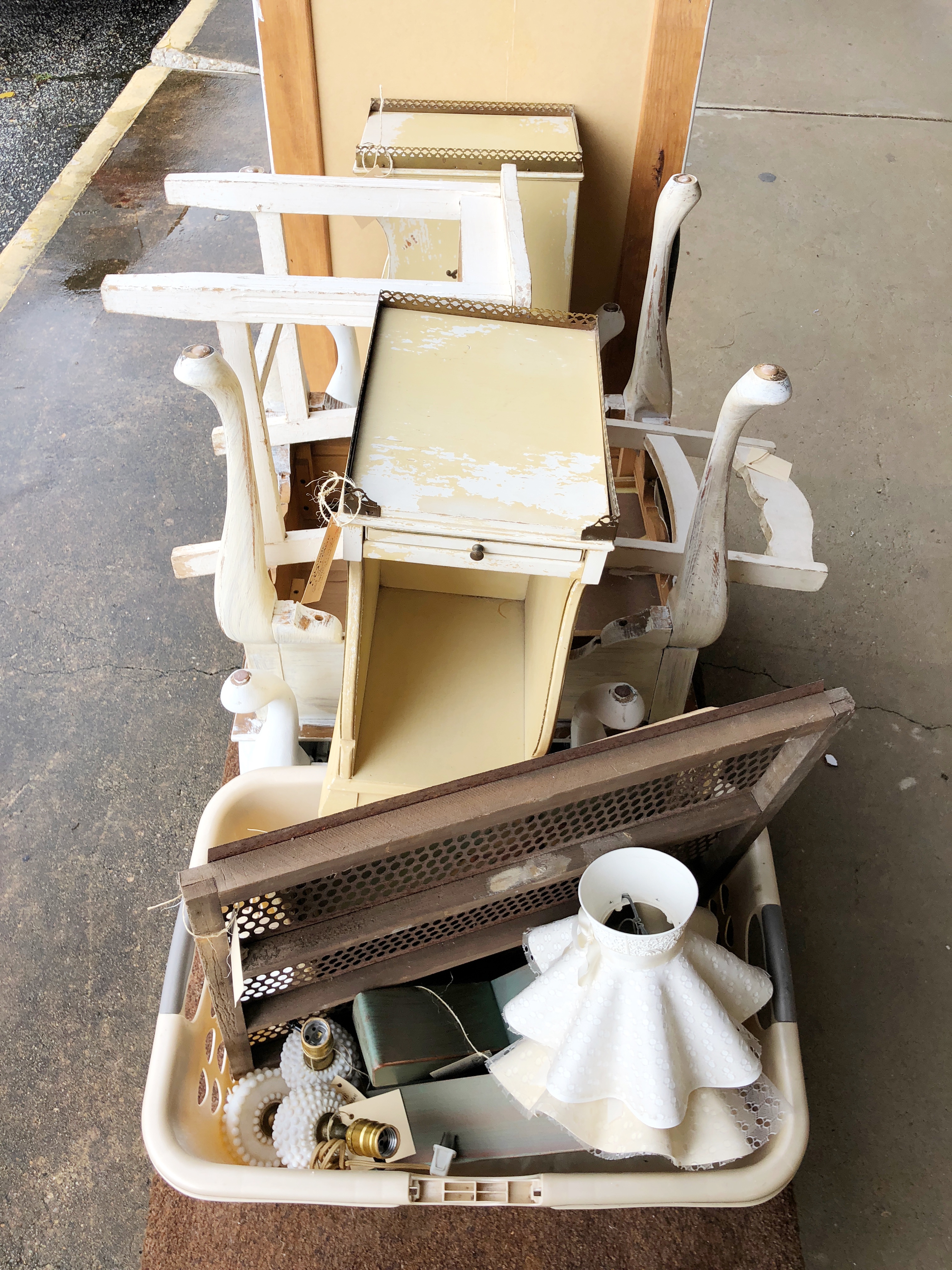 4 More Things You Can Often Find at Thrift Stores
Spring of 2017 I published a post called 4 Farmhouse Finds from the Thrift Store and many of you seemed to enjoy it! I figured I would post another article with tips on what to look for at Goodwill and Salvation Army!!
Baskets
Every house needs baskets! They're functional yet cute. Baskets are a easy cheap way to add texture to a room. Look for these at the thrift stores! You can find all sizes – large & small.
Terra Cotta Pots
Give me a used old planter over a new one any day! Especially if the previous owner (or their children) painted it and thus paint is chipping away! Also, I love the way nature ages the pots. (We've talked about this before) Anyways, try looking for these at your local thrift store. If the price is right, snag 'em!
Wood Rolling Pins
Of course, wood rolling pins!! Maybe it's just my area but nearly every time I go to the thrift store I see these. Vintage or not – the wood ones look cool displayed in a kitchen.
Lamps
Lamps are an awesome item to watch for at thrift stores. I've bought several. In fact, I've bought two gold retro style floor lamps for my sister recently on two different occasions. I've even seen nice matching pairs. Keep in mind you can always replace the lampshade to freshen the look!!
So there you have a few secrets from a "picker" on what to look for at the thrift store. Thanks so much for stopping by my website today!!