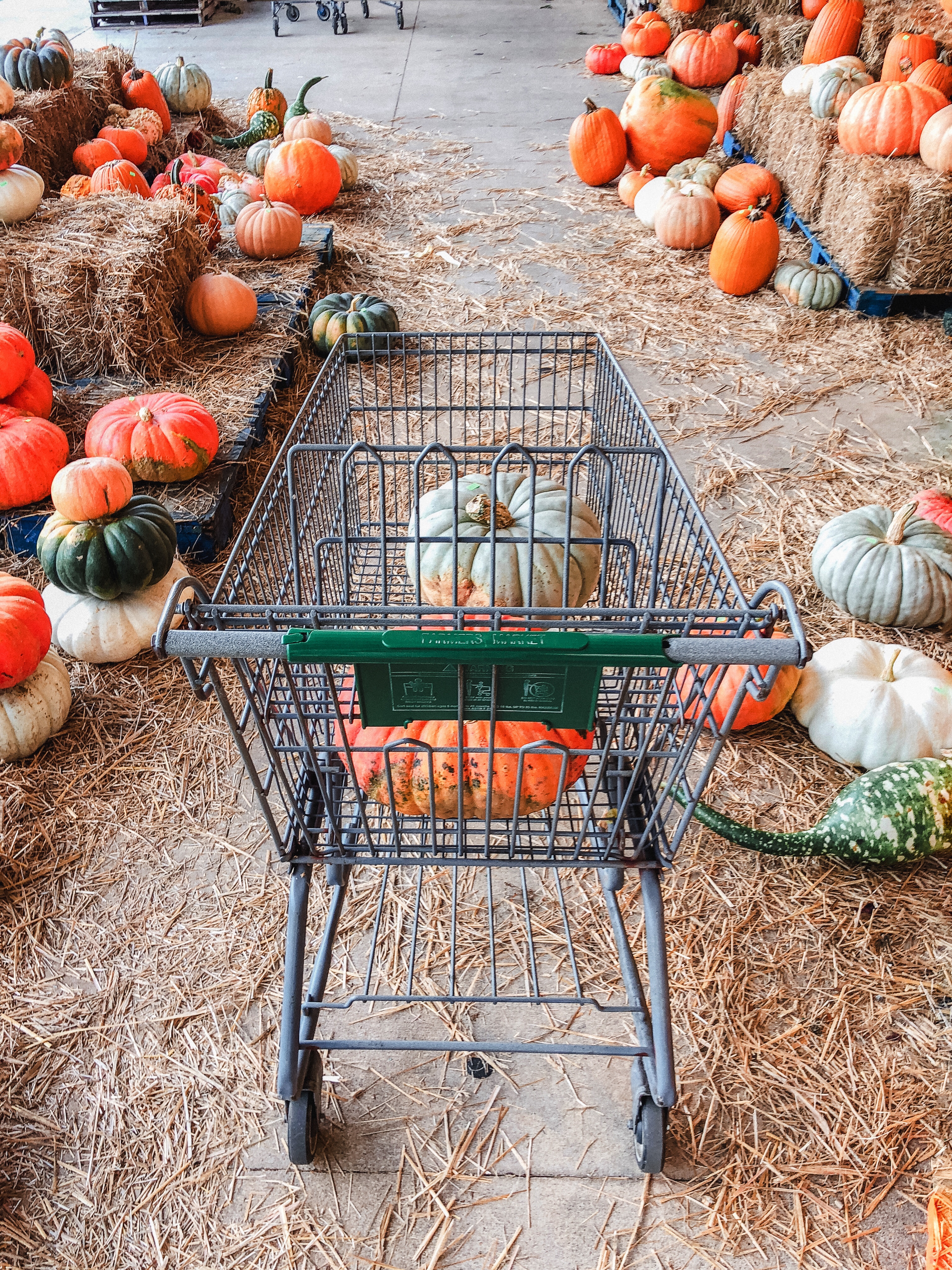 One Final October Weekend
So we're approaching the end of October, sadly! No worries – more fun months are to come. However, I want to embrace every last moment of the month and all it's fun festive charm!
Since Aaron and I don't have children yet, this post is geared to those adults who are without kiddos yet still wanna be festive! There's no way we can fit all of these ideas into the next remaining days but this will hopefully get your festive mind going!!
To Do
1- Go to The Pumpkin Patch  
Yep, there's still time!
2 – Binge watch scary or not really thaaaaaat scary movies. 
Aaron and I LOVE doing this! 
3 – Bake a Fall treat
4 – Hand out treats to all the trick or treaters 
Being out in the country we don't get many of these but I always have a bowl of candy ready!
5 – Drink a warm mug of apple cider
Good news – you can do this into November too!!! 
6 – Splurge on a Fall scented candle and burn it ALL weekend long. 
I've been doing this all month but it's not too late!
7 – Carve a pumpkin
Adults can do this too! 
8 – If your town is hosting a grave yard tour, GO!
We did this last year and really enjoyed the weirdness while learning the history of our community. 
9 – Make chili
10 – Enjoy another pumpkin spice latte