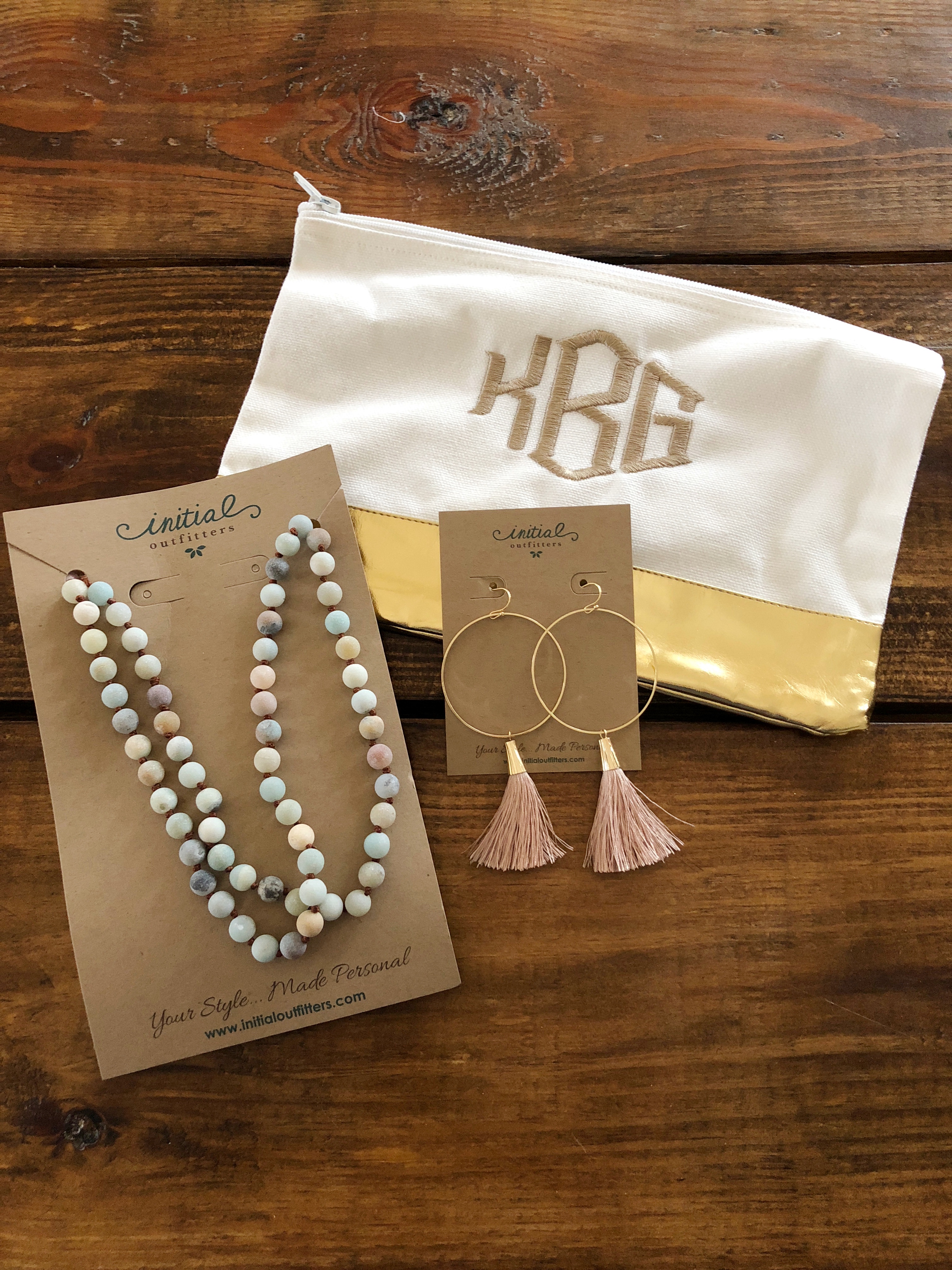 Spring Accessories – Initial Outfitters
  I've recently teamed up with an awesome company called Initial Outfitters! Last week I talked about some precious home decor goodies they sent over to me. This week is all about the fun accessories.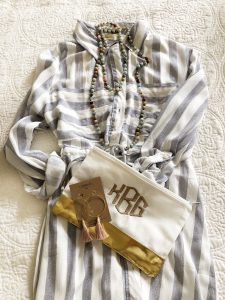 When choosing these accessories, I had SPRING on the brain – how appropriate with it being the week of Easter and Spring being in full swing!!
When picking out clothes or accessories, I always go for staple versatile pieces. Something neutral or several different blending colors so I can get as much wear as possible. Personally I like to get fewer but quality items and wear the HECK OUT EM'.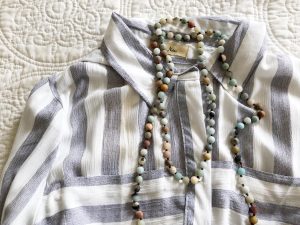 The River Walk Natural Stone Necklace is all of the things listed above. If boho meeting classic were a thing, it would be this sweet necklace. It has a nice blend of blues yet has enough neutral beads to go with anything! This necklace will quickly become your "go to" every day necklace. The quality is great and is sure to last you many years to come.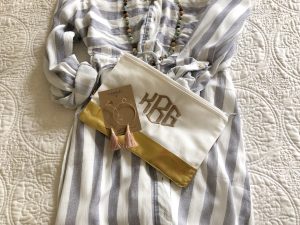 Let's talk funky earrings! I needed some cute statement earrings to last all Spring and Summer long  – Hanging by a Thread Earring were just what I needed. Love these pink tassels!
Of all the accessories, the personalized cosmetic bag is my favorite. It's adorable. I could totally use it as a clutch. Initial Outfitters offers different bag colors, embroidery colors and fonts. This little bag would make a wonderful gift.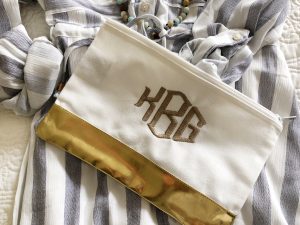 It's been a joy working with Initial Outfitters! I'm so pleased with the quality and CUTENESS of all their products!!