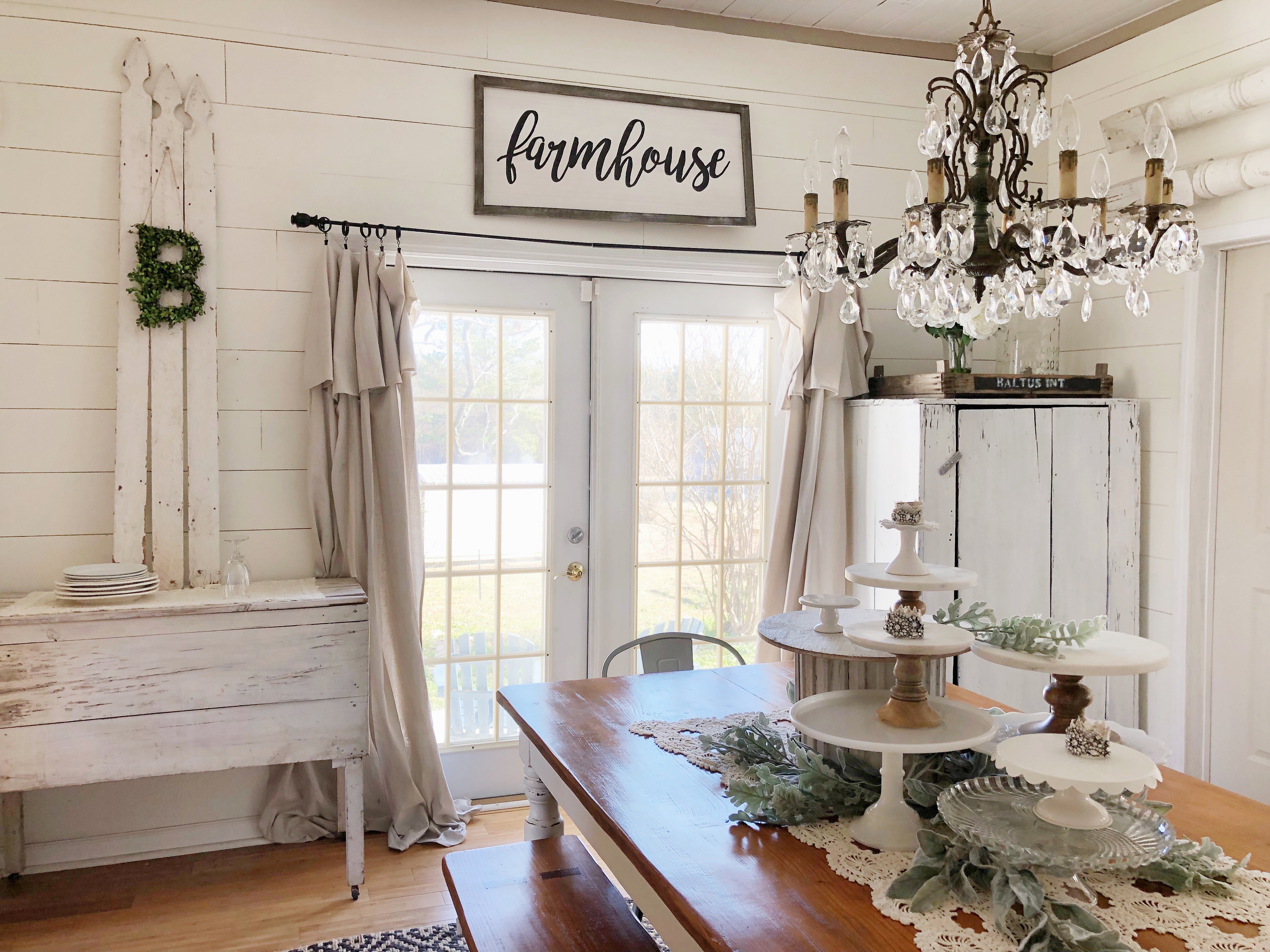 Simple January Farm Table Decor
 January means clean, simplified and basic to me. I love to strip my house to the bare bones and decorate with the most "basic" items in my home.. "Less is more" sorta thing.
After a bank breaking month known as DECEMBER, I like to spend the least amount of money as possible. Here's my key to doing this – look around my own home and repurpose/re-stage items I already have. Repurposing/re-staging keeps me out of TJ Maxx, World Market and Hobby Lobby.. So, in return I'm saving all "the money"!!!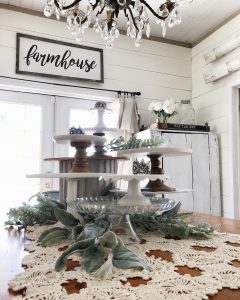 Early January I restyled our farm table using all items I already owned! The base of this decor is CAKE PLATES! Cake plates are one of my personal favorites because they can be so versatile. I went around my house grabbing as many cake plates I could find. (Tip – You could make a trip to your mom,  grandmother or friend and borrow some cake plates!)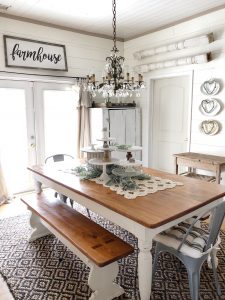 I set a vintage crochet doily (Best $12 I've ever spent at an antique mall) in the center of our farm table. I placed the cake plates all around the center of the table. I set some plates on top of the other then some underneath. I did this to add a variation in height.
Next, we needed green to add some life! I used the lamb's ear from my Fall decor, so again I saved $$$ there! I just added little touches of pale green here and there to soften the decor.
Finally, I added a little bling.. you all know I LOVE bling! My friend made me these little napkin rings for our Christmas dinner. They're too pretty not to show so I placed a few on top of the cake plates.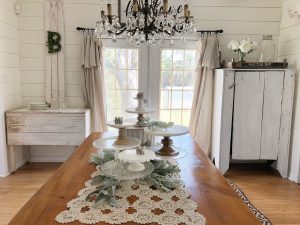 Hope this post encourages you to look around your house and reuse items you already have! It's called shopping your own home. This is an easy way to become inspired and save money!!