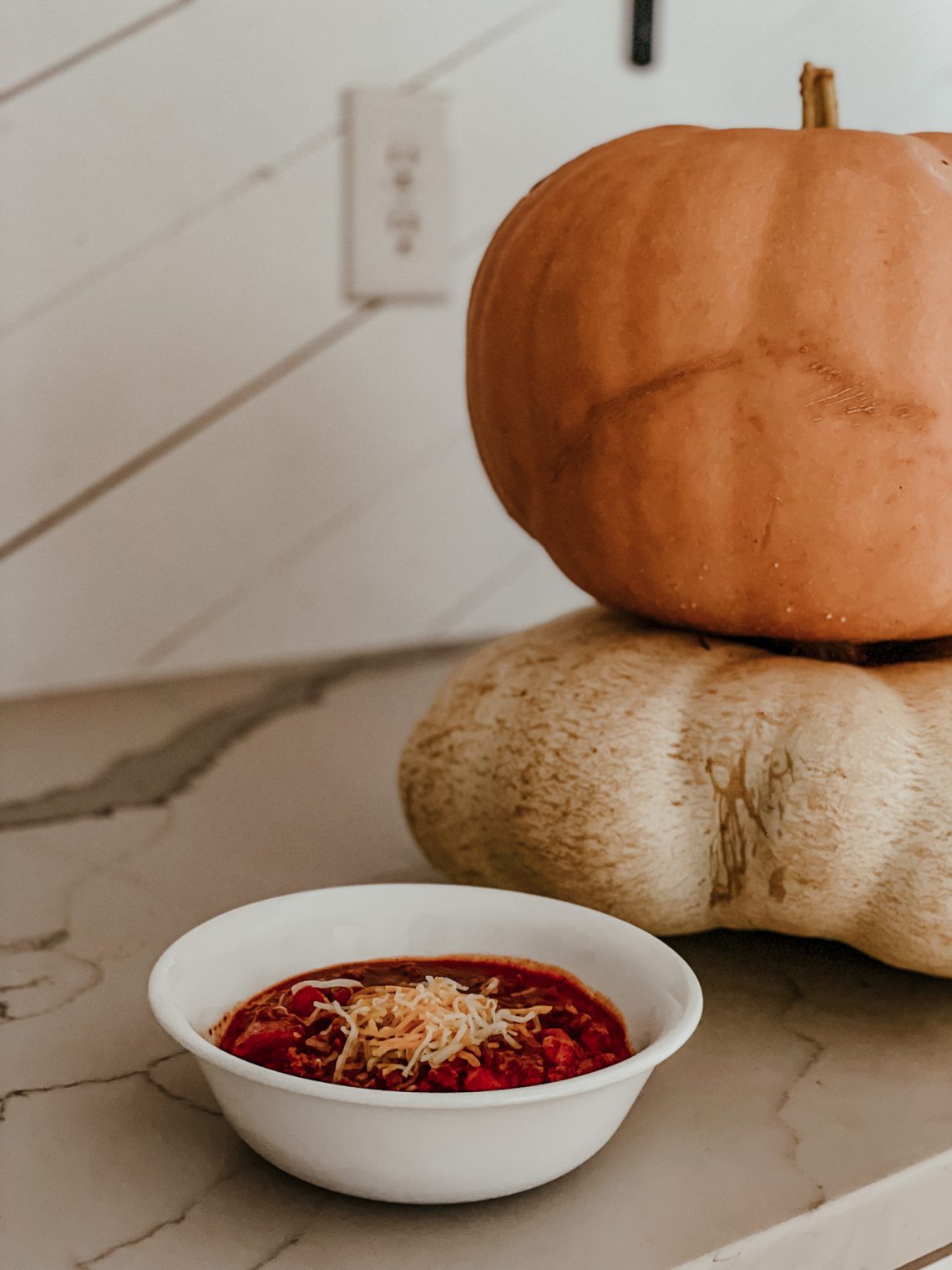 Cooking cozy fall recipes is so much faster and easier with Walmart+.  Fall is officially right around the corner and I'm enjoying the cool weather that's been coming with it. Bring on all the cozy feels of comfort food! I'm sure most of you can agree there's nothing like a bowl of warm chili on a fall weekend. I want to share a Bowman family recipe with you today. Papaw Bowman's recipe (Aaron's grandfather who passed a few years ago) is hands down my favorite chili. The unusual thing about is the ranch beans. I had never heard of ranch beans before tasting his chili, but I really do believe that's the secret ingredient. 
Before I share the recipe, I want to tell you how I get my grocery shopping done so efficiently with my  Walmart+  membership (time is considered precious to me now that I have a four month old and work full time!). If you haven't heard about this amazing membership, you are going to really love the benefits! One of those being free shipping no order minimum required. (Excludes marketplace, location & freight surcharges).
Though the free shipping is amazing, if you are a member who prefers to shop in the store, you are going to love the Walmart+ mobile scan & go . When using this benefit, just scan, pay, and be on your way with this contact-free checkout (this also means less time waiting in lines or at the register!). I bought all of my chili ingredients at the store using Walmart+ mobile scan & go benefit on the app.  I was in and out with ingredients for chili in no time at all and even grabbed some fall decor and kitchen essentials, too!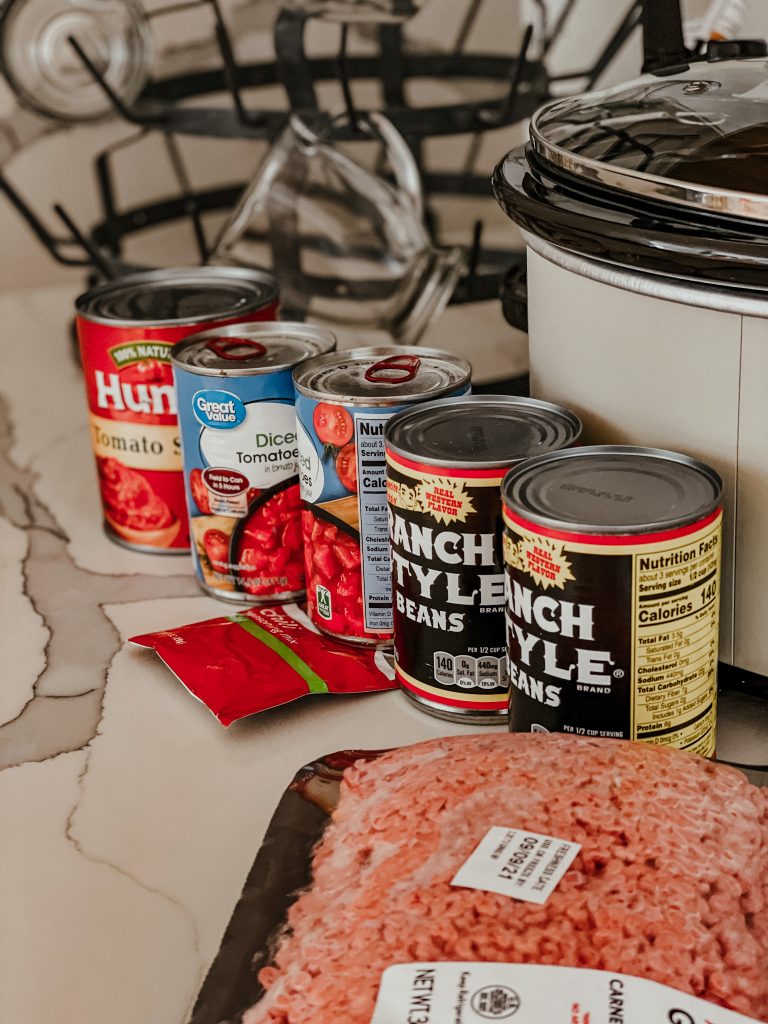 Here's what you'll need to make the chili:
Ingredients –
2 cans of Ranch beans (not drained) 
2 cans of tomato sauce 
2 cans of diced tomatoes 
2 packs of Chili seasoning (we love chili-o)
1 pound of ground beef 
Cook meat. Combine all ingredients and cook in a crockpot on low for 4-6 hours.  
The fun part about chili is the toppings! We always add Fritos, sour cream and cheese. But you can use oyster crackers, diced avocado, tortilla chips or diced tomatoes. 
ENJOY!
 Thank you, Walmart, for sponsoring this post. All opinions are my own.