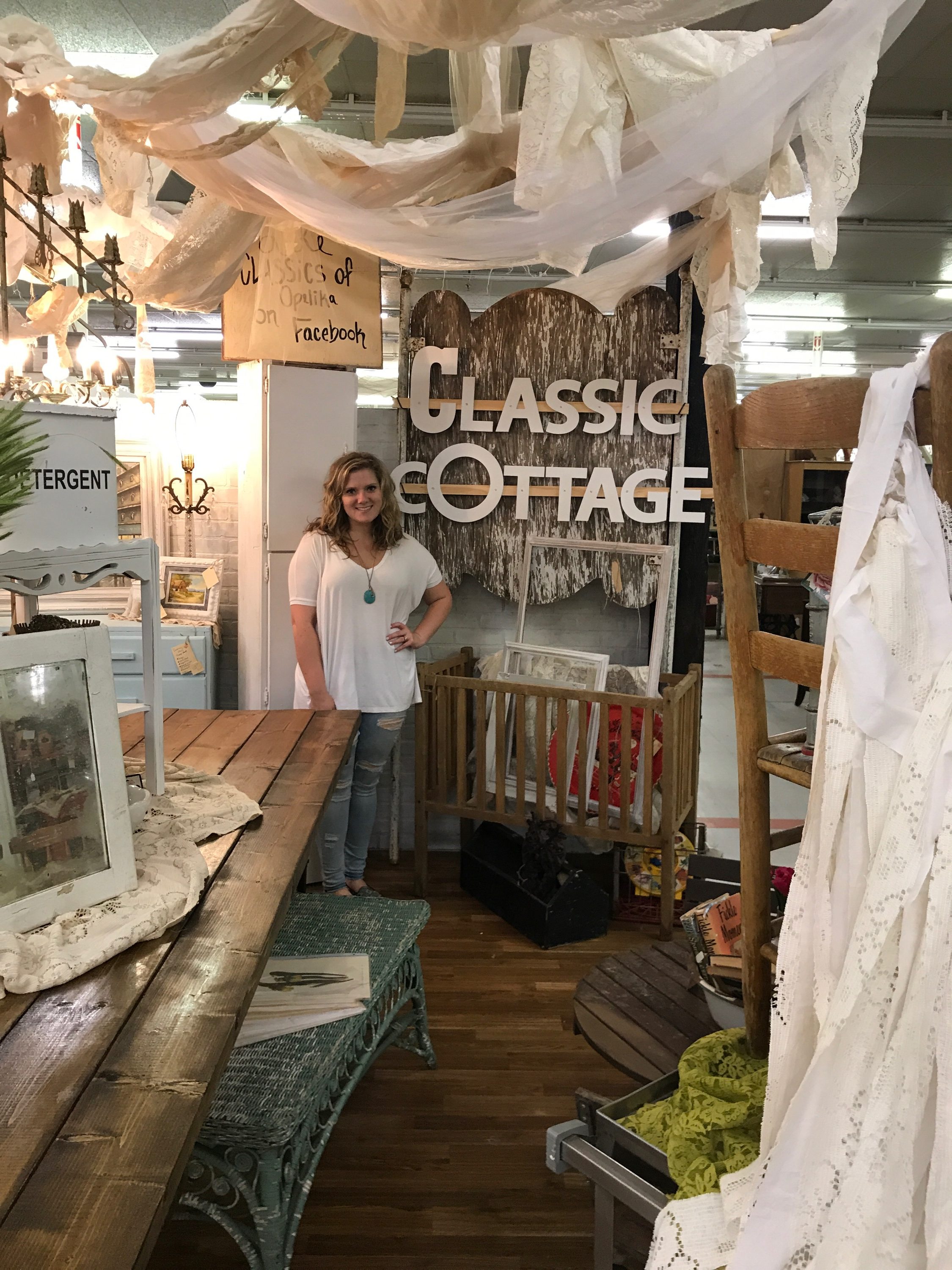 Classic Cottage Expansion
This weekend I expanded my vintage booth! After a month of prepping and talking it over, we finally expanded to a larger space. It t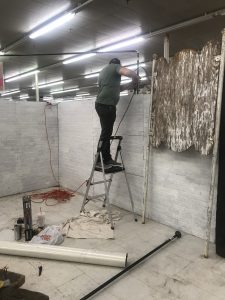 ook nearly the entire weekend to get the details worked out.
Shout out to my amazing sweet handsome husband for designing a great space with all of my favorite colors – wood, white and black. ?
Saturday – Aaron bolted in some pipes and added some wooden beams while I painted the walls with my favorite color.❤️ (White Dove by Benjamin Moore) If you know me, you realize this is my ideal weekend.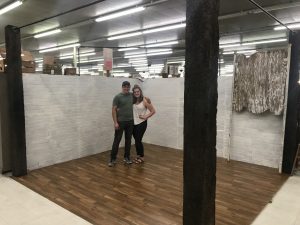 Sunday – Before I knew it we were finishing off with the details.  Again, if you know me, you know I love finishing details. ☺️ I intertwined lace and tulle throughout the metal piped while Aaron made the sign.
I'll be honest, while I was on the ladder spreading tulle and lace as a canopy over my booth, the nerves set in! ? I began thinking – What if this space was a bad idea? Does the lace match the wood? (What kinda cray cray question is that??) Also, what if I can't keep this larger space full?
We were just about ready to start staging yet I had the coldest feet ever. ?
I looked over at the sign my husband bought me and had just finished nailing my new name to. And I realized he believed in me. I realized I had friends watching me and supporting Classic Cottage. I realized my family was proud of me.
I began to think of the customers. Expecting moms buying for their baby's nursery. Brides buying decor for their wedding day. Newlyweds splurging on that first major purchase together. A daughter buying a little gift for her mother. Parents sending their kids off with just the right piece for his/her apartment.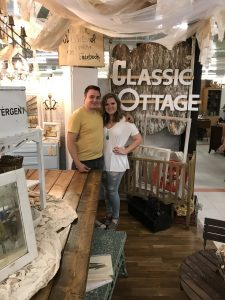 Expanding has been such an exciting time for me! ? No matter the stage of life, I want Classic Cottage to be an enjoyable experience!
Thanks so much for your support! ?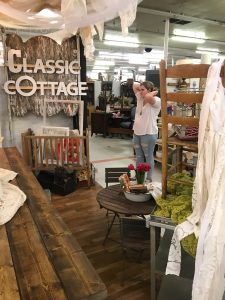 (Had to show this pic Aaron snapped.. this is the first time I stepped back to see the new space after staging.)
To read more about my vintage booth click here!??
5 Secrets From the First Year of my Vintage Booth
5 Mistakes I Made During the First Year of my Antique Booth
5 Tips on Starting Your Own Antique Booth