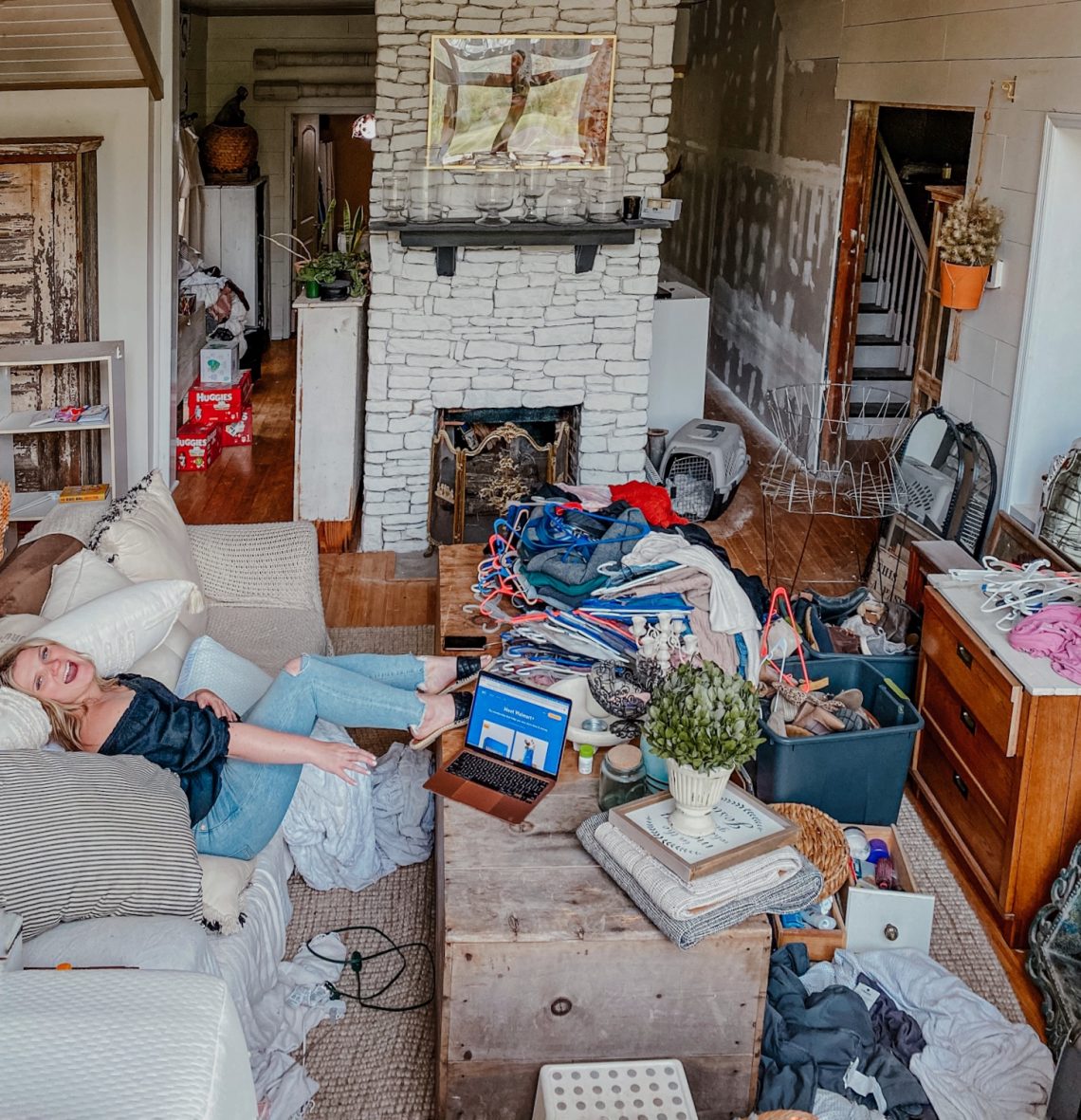 How I'm using Walmart+ in My Personal Life Right Now
Never in a million years did I dream we'd be completely remodeling our house while 35 weeks pregnant as first time parents… chaotic is an understatement! During these crazy times, Walmart+ has really come to the rescue to help us organize and shuffle through the mess. If you've been here a while… you've probably heard me talk about how much we love the new Walmart+ membership.
With our home completely rearranged, we've started moving out room by room and then moving back in room by room as the work is completed. This means spaces have changed! I've been truly depending on Walmart+ for the 2 day shipping benefit and ordering baskets, organizers, cleaning items little things that help make our rooms feel homey!   

On top of our house situation, the baby is coming like soon! It's getting so real now, I can't believe it! Walmart + is helping us prepare for our baby boy in so many ways. We've ordered diapers galore, baby wash, closet hooks and diaper rash cream all in preparation for our little one! Soon we plan on ordering more, including a breast pump and baby towels! 

If you haven't heard about this amazing membership yet, you are going to LOVE the incredible benefits! One of those being free shipping with no order minimum required (excludes freight & Marketplace items). If you are a member who prefers to shop in the store, you are going to love the Walmart+ mobile scan & go benefit on the app. When using this benefit, just scan, pay, and be on your way with this contact-free checkout (this also means less time waiting in lines or at the register!). As new parents, the Walmart+ membership has saved us so much time and kept us feeling super safe during these unpredictable times. For $12.95 per month or $98 per year, you could also be a part of this amazing membership that helps you save more time and money.
Life honestly feels a bit more chaotic than normal right now, so I'm super thankful for all the benifits of Walmart +.
*Thank you Walmart for sponsoring  this post!