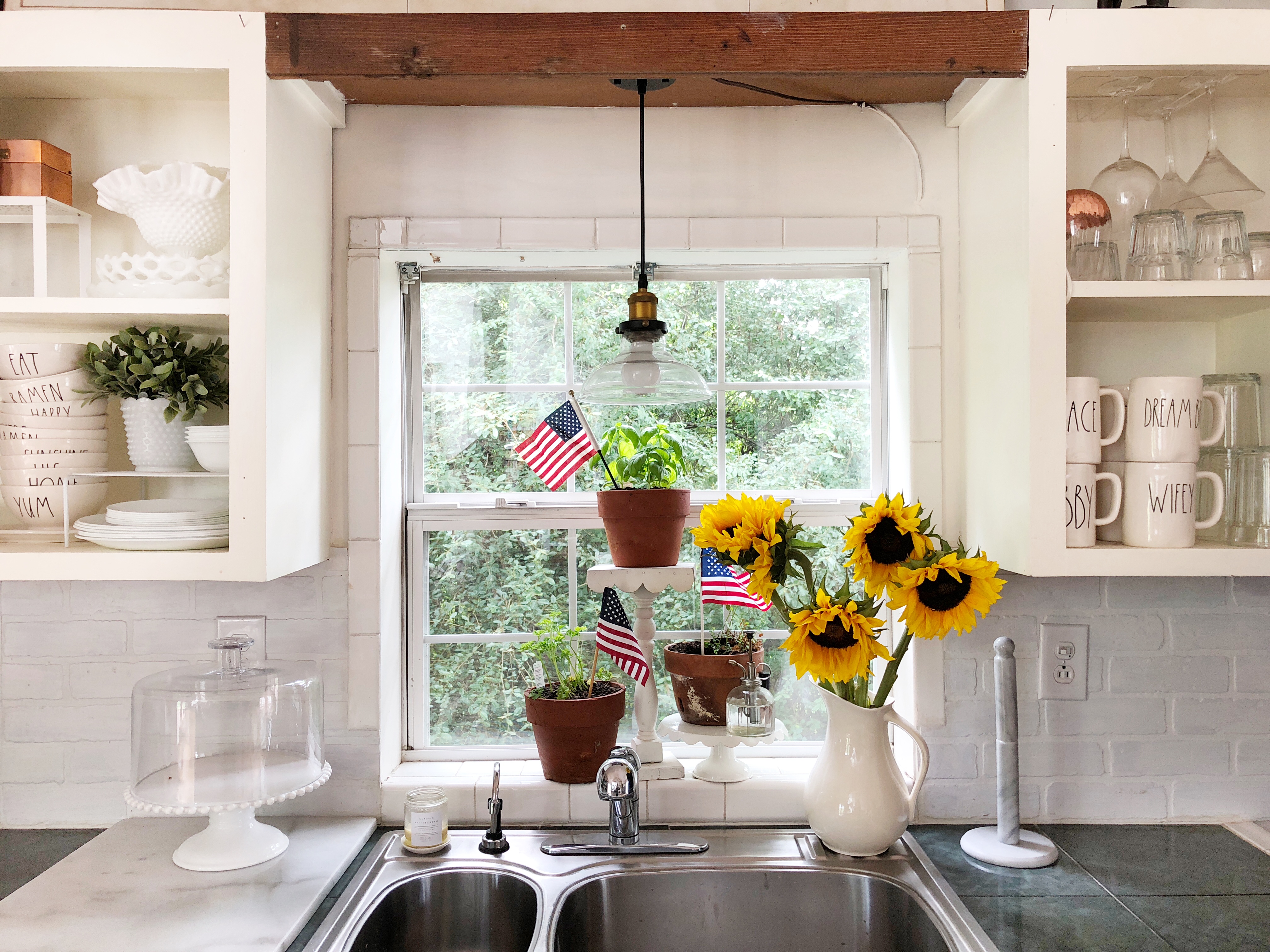 Flowers & Flags – Memorial Day
Let me start by saying, I'm so very thankful for those who have given their life for my freedom. In honor of Memorial Day weekend, I wanted to add a little red, white & blue around the house.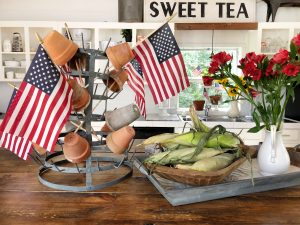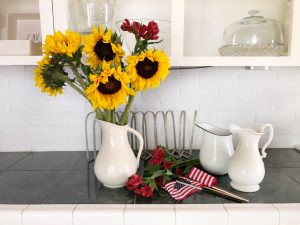 I was going to do a patriotic table scape but truth be told we'll be around the grill and very laid back. So I just added some patriotic touches here and there..
Simple enough, I grabbed some fresh flowers from the grocery store and little flags from a thrift store. (You can find these little flag just about anywhere)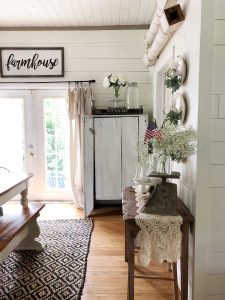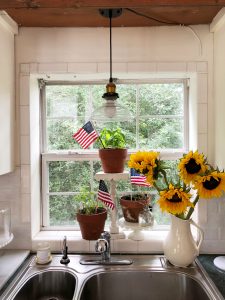 The bright red, white and blue on the flags are great contrast in a bundle of flowers. I added a flag to a bundle of Baby's Breath & also to the potted herbs in the kitchen.
You'll see flags throughout my vintage bottle rack which is currently holding terra cotta pots.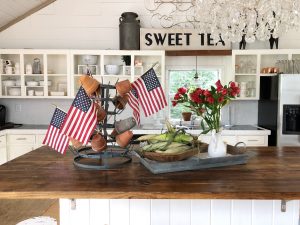 So simple enough, there are flags throughout our home! If you or a member of your  family have served our country, thank you for your sacrifice. Hope everyone has a great Memorial Day weekend.
Stay tuned for July.. We'll have more red, white & blue then!!