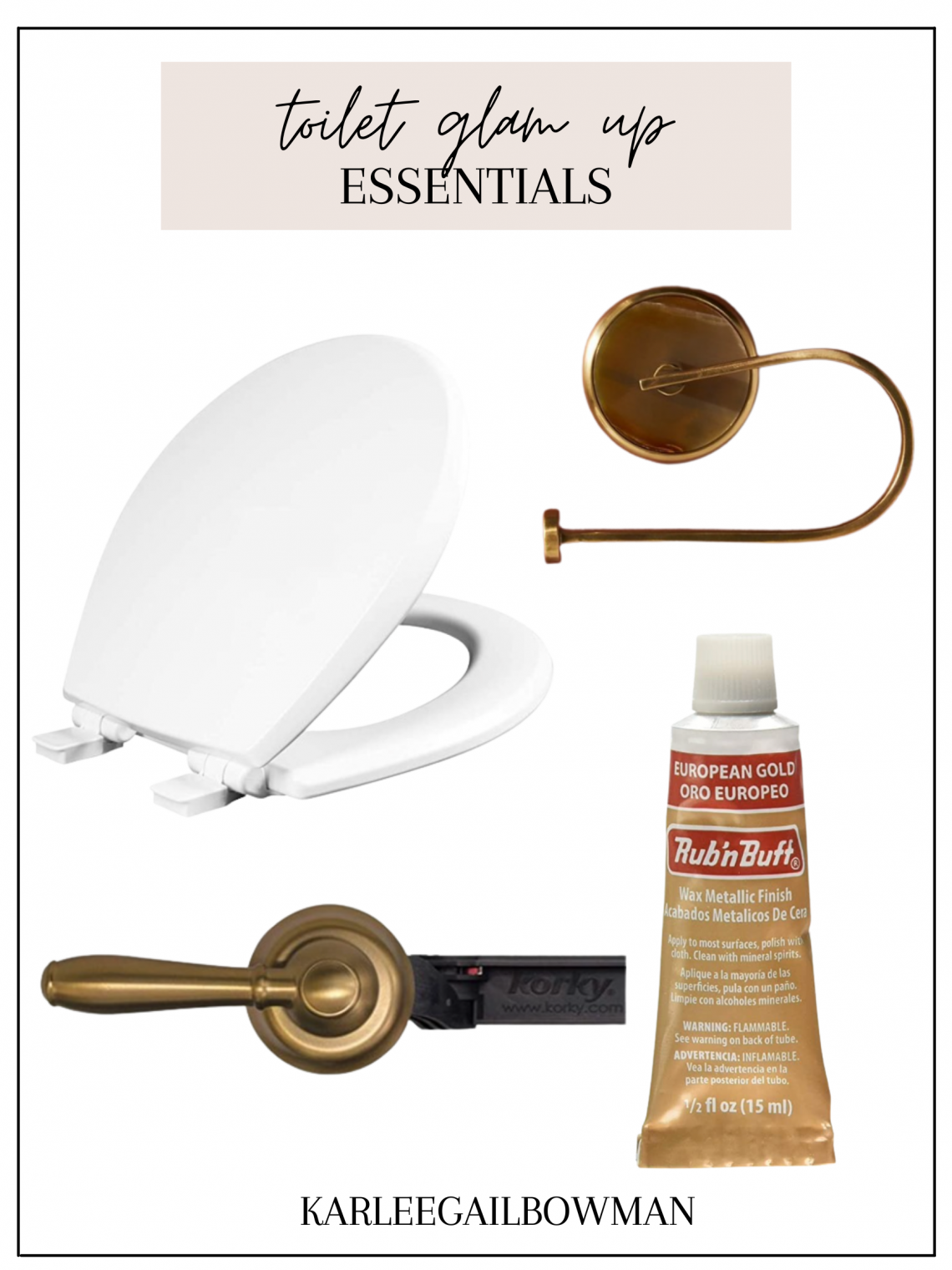 Bear with me… glamming up your toilet actually works! Yep, you can totally make a toilet more look better without replacing it! It's all about the little details. 
If the lid looks old or yellow, change it out! I did this with only two screws, and it's so easy! This is the one we used.
You can also change out the handle. I have gold finishes throughout this house, so I ordered a gold handle on Amazon and installed it myself. These are actually pretty easy to install. Don't be grossed out, the water in the tank is CLEAN! 
Next, I put rub n buff on the supply pipe. Rub n buff is so easy to use! You can apply it with a brush or with your fingers (I used a brush). And, it matches now!
To top off this toilet makeover, I replaced our toilet paper roll holder with a pretty gold one from Anthropologie. It was like the icing on the cake!