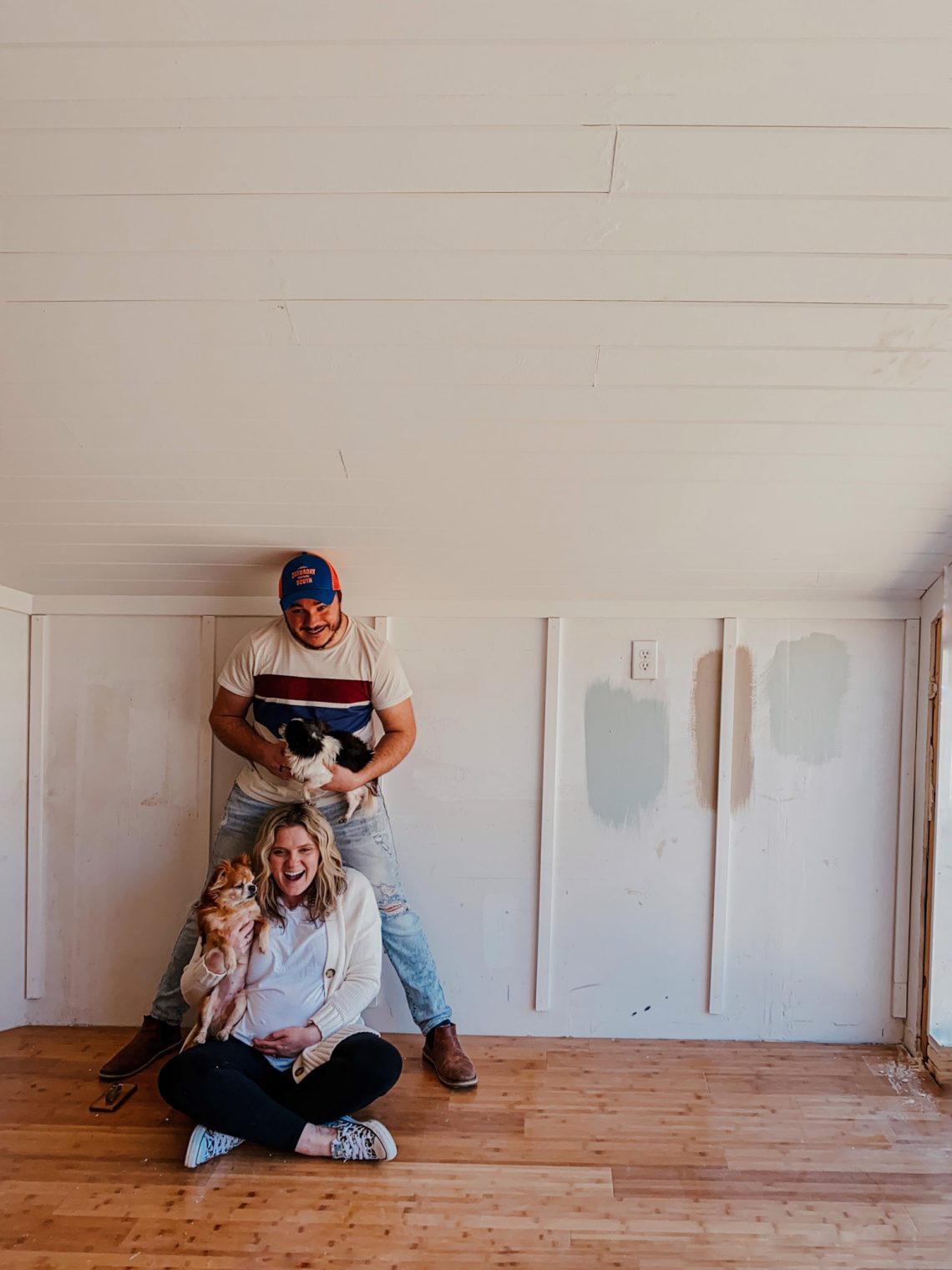 Easy Board and Batten DIY under $30
I am so excited about this project Aaron and I have been working on recently for our baby boy's nursery! As many of you know, our entire home is being remodeled right now, so we're trying to to save money where we can. We wanted to add a little texture to this wall without spending too much money and decided to go with a DIY board and batten! This is the wall we're planning on putting his crib on, and to be honest… it's a little bit awkward because the ceiling is so low in here!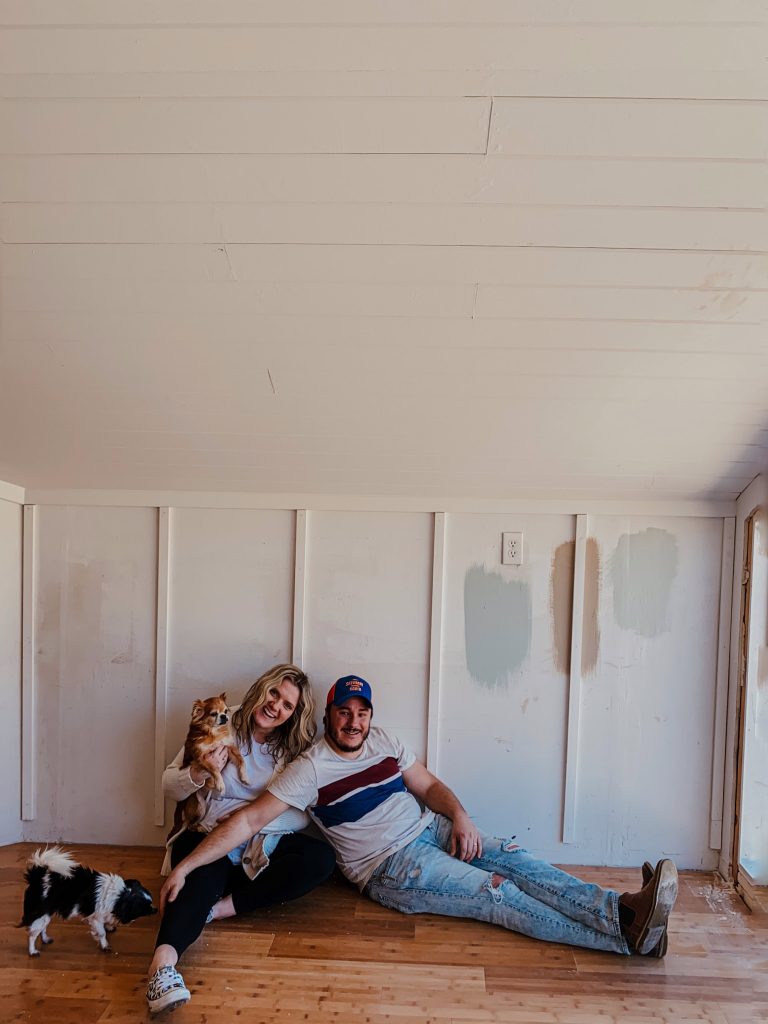 Despite the awkwardness, we wanted to add some character, so we got some 1×2 primed wood from the hardware store and cut it to size using a jigsaw. Aaron then nailed it to the wall using a good old fashion hammer and nails! Yep, you heard me right – he didn't even get his nail gun out for this project! We did a 22″ gap between each wood space because that's what was best for the size of this wall. To finish the baseboards, paint and chualk will be added to the wall to make the wood strips seamless in the edges. This will also take care of any gab between the wall and the wood.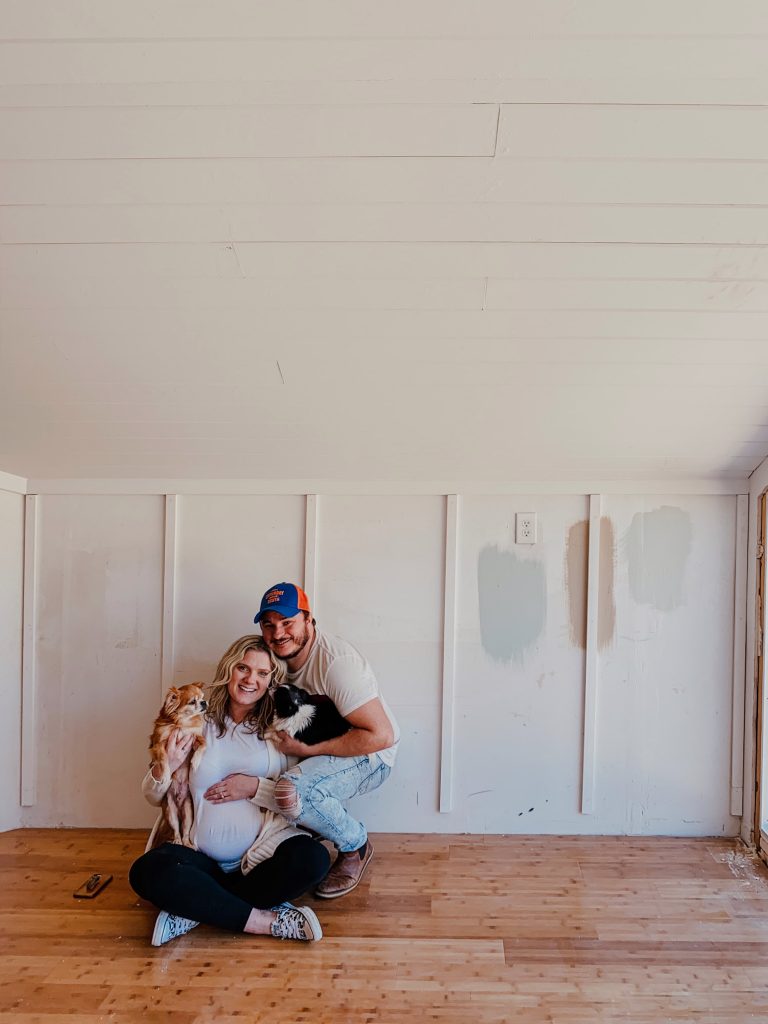 This project only costed us about $30 and only  took about an hour! Can you believe it? It's crazy how much money you can save when doing projects yourself!