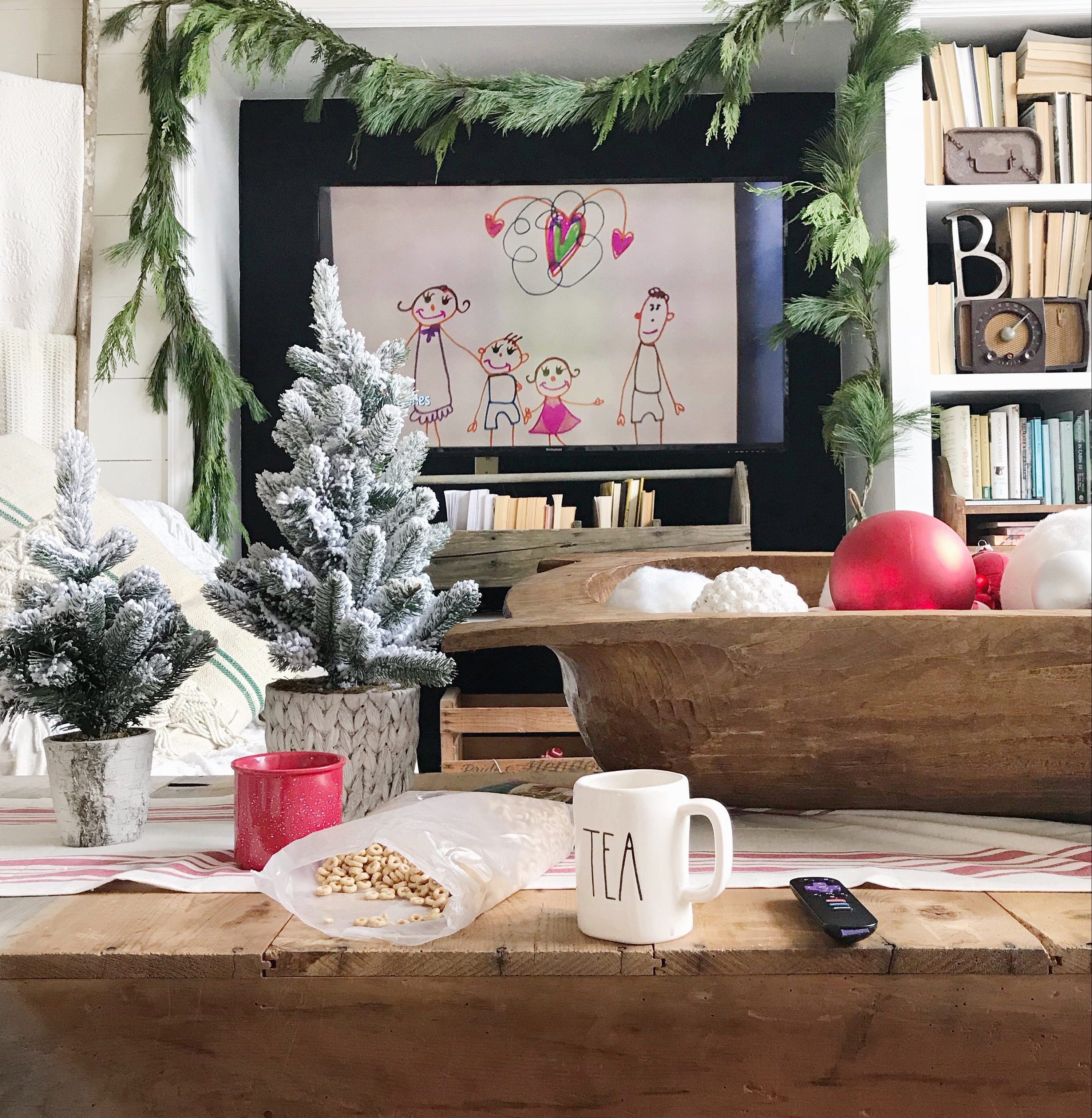 1- Drink Hot Cocoa 
We have a little cocoa/coffee station in our kitchen! I grabbed some goodies from Target to make our hot chocolate special.
2 – Read a Christmas Novel
The newest Richard Paul Evens book, The Noel Diary is currently on my coffee table. Often times, reading a book forces us to slow down and relax which is needed during this busy season.
3 – Watch a Christmas Movie
The Elf, The Santa Clause or The Grinch – you name it.. They're all great. We'll watch all of these throughout the season. Suggestion – These are fun to watch while wrapping presents!! 
4 – Purchase an Ornament for 2017
Each year we buy a new ornament! Hallmark has adorable ornaments!!
5 – Pick a Live Tree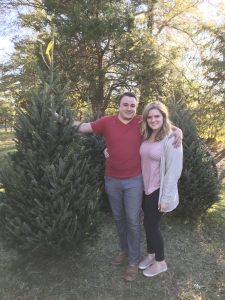 Ahh, don't you just love the fresh smell of a live tree?! We actually marked this off the December to do list last weekend! We found a tree and decorated it that night while listening to Christmas music! Such FUN!!
6 – Make Christmas Treats 
Growing up, we would always gather in the kitchen on Christmas Eve. It was the only time of the year you would find my daddy in the kitchen. Dad would make no bake cookies and mom made yummy Irish potato candy.
7 – Send Holiday Cards to Friends and Family
Not only do I love to send these, I absolutely love to receive them!
8 – Plan Your Christmas Eve 
We have a new found tradition (began last year) of eating clam chowder on Christmas Eve. Aaron makes the BEST clam chowder. We also wear new pajamas. As of now, we don't have children and sometimes that makes holidays a little humdrum. So I try extra hard to plan ahead to make each occasion special so we can enjoy the season of "now".
9 – Remember Someone Else 
The Holidays are wonderful. However, they can really suck for some people. Holidays are often times about traditions but sometimes life happens. Loved ones pass, jobs are lost, and divorces happen. Sometimes when "life happens" it alters the traditions and it's hard.
Remember those who may have a rough Holiday season. Say a prayer and maybe send a sweet text.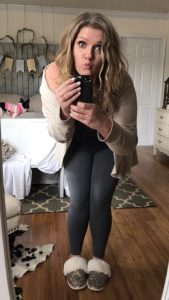 10 – Treat Yourself!
Merry Christmas to me!! Yes, you totally heard me right! It's such an insanely busy time of the year so take a little time and do something for yourself. It doesn't have to cost money. Take a long hot bath, get your nails painted, or buy that scarf (or in my case, the pillow) that makes you happy.
Thanks for reading my blog!! Merry Christmas!