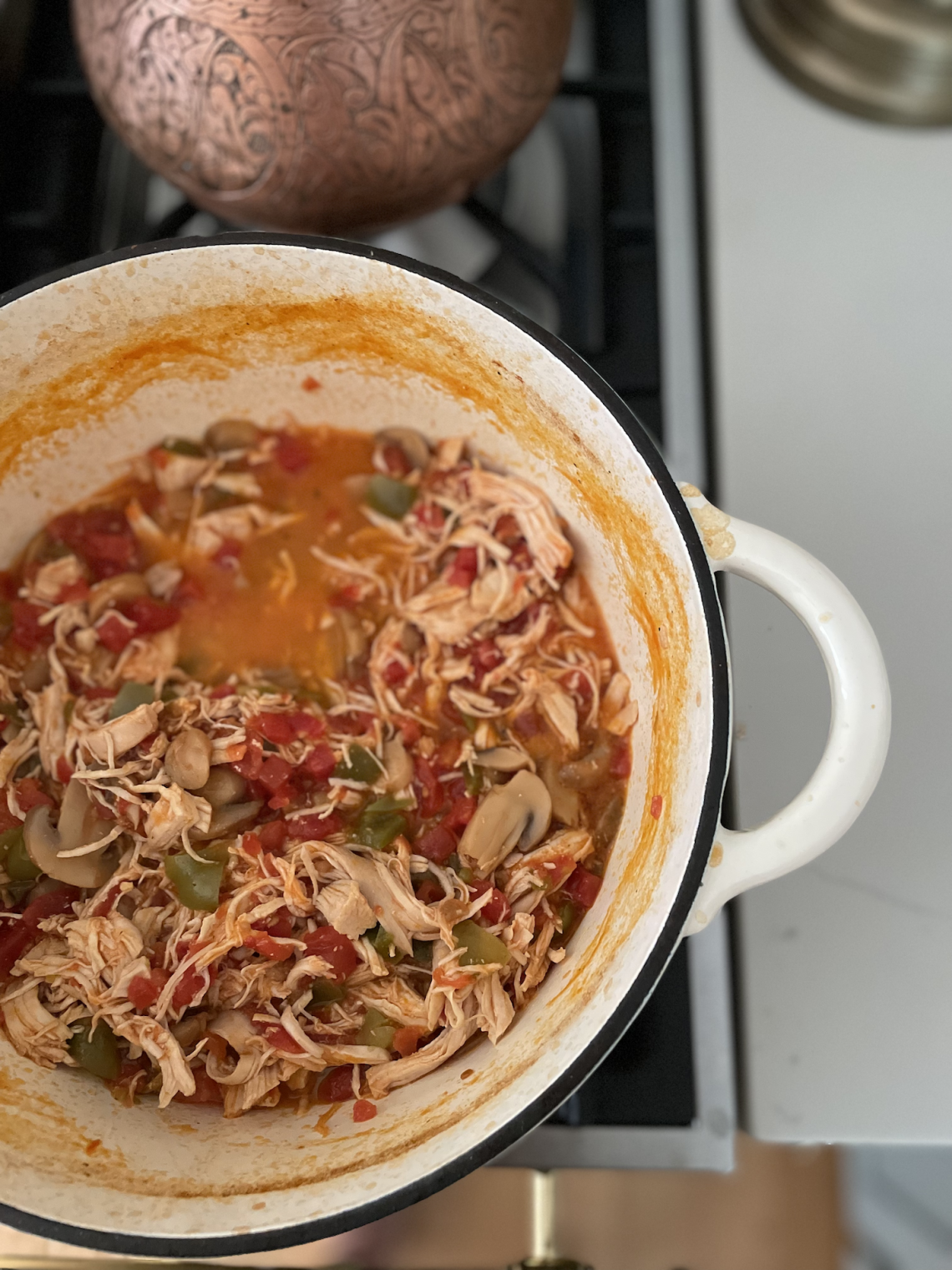 This recipe is a family classic on my dad's side. Every time we would visit my Poppa and Nonna growing up they would have this chicken spaghetti cooking. Nothing like the smell of chicken spaghetti on the stovetop! Here's my (slightly different) take on my Poppa's classic.
What You'll Need:
1 stick of butter 
2 cans diced tomatoes 
1/2 cup green bell pepper 
1/2 tsp onion powder 
1/4 tsp garlic powder 
1 tsp parsley flakes 
1 jar sliced mushrooms 
2lb boiled & shredded chicken 
(About) 2 cups chicken broth (personally I use the broth that I boiled the chicken in) 
1/2 tsp salt 
What You'll Do:
Add all ingredients in a dutch oven on the stove. Cook on low for about 3 hours. How's that for easy?!
The longer it cooks, the better! 
You can also use the crockpot! Put all ingredients in the crockpot and let it cook all day! 
Serve over spaghetti noodles!