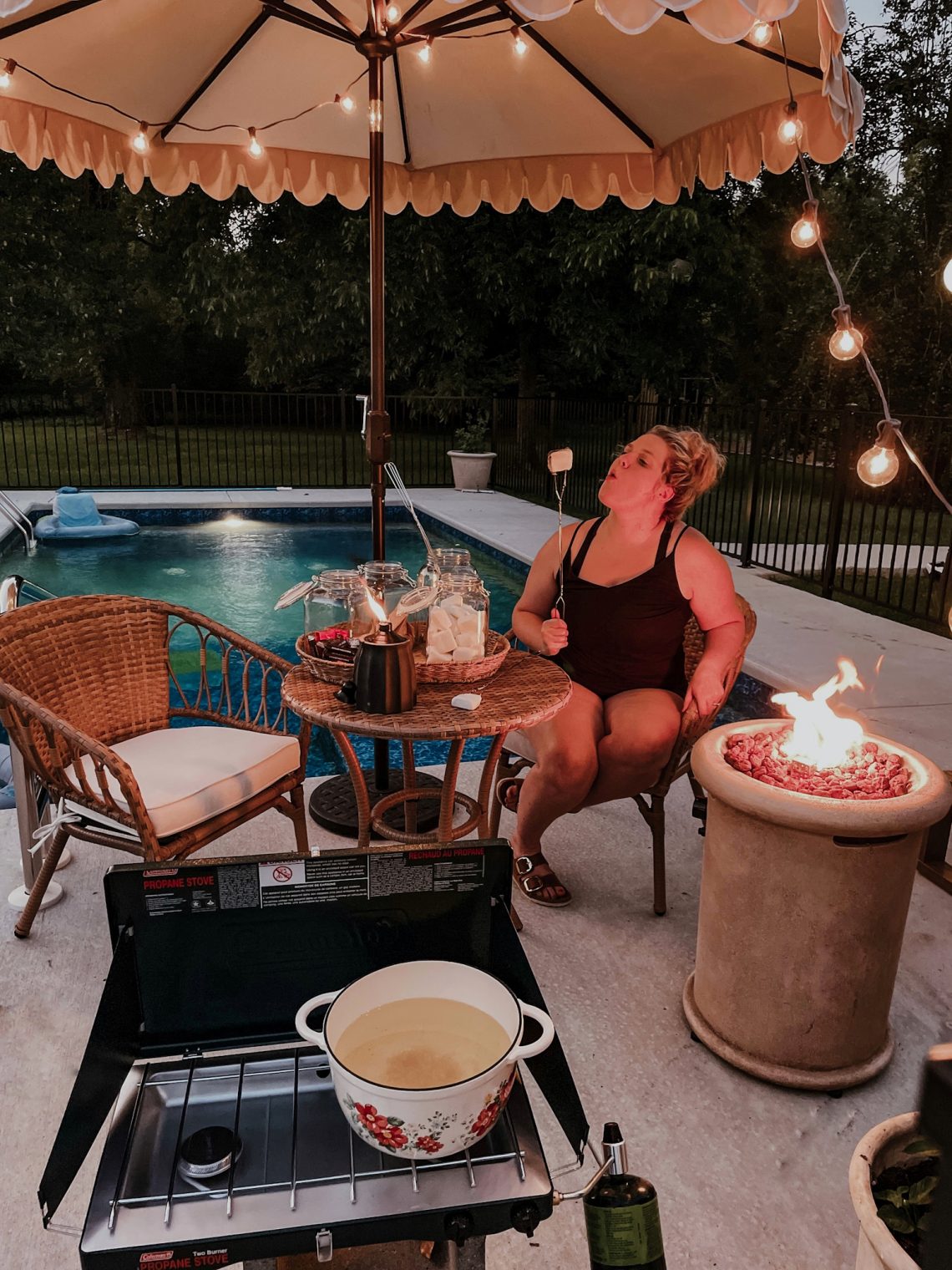 Camp Food Inspired Date Night
Date Night
Let's be real, sometimes it's hard to go off and do something adventurous when you have a little one at home. Aaron and I were due for a date night so we did a camp themed food date night by the pool at home. It was so fun!! We enjoyed some of the best things about camping without leaving our property! We got some items from Walmart to help us pull this night off! 
Camping Stove
Of course we used our Coleman classic propane gas camping stove. Let me just tell you – every household needs one of these! They're great for Summer adventures but also great to use outside when you're home. A camping stove is basically like having a kitchen outside without a fancy outdoor kitchen! Also, great to have in case the power goes out! 
We used our camping stove to fry fish!! Nothing says summer time like an evening fish fry! Fried fish is so yummy but it's best to do it outside because the smell can linger inside. Whether you've caught some fish on your outdoor adventure or you're using frozen store bought, you should totally use a camping stove to fry it up this summer!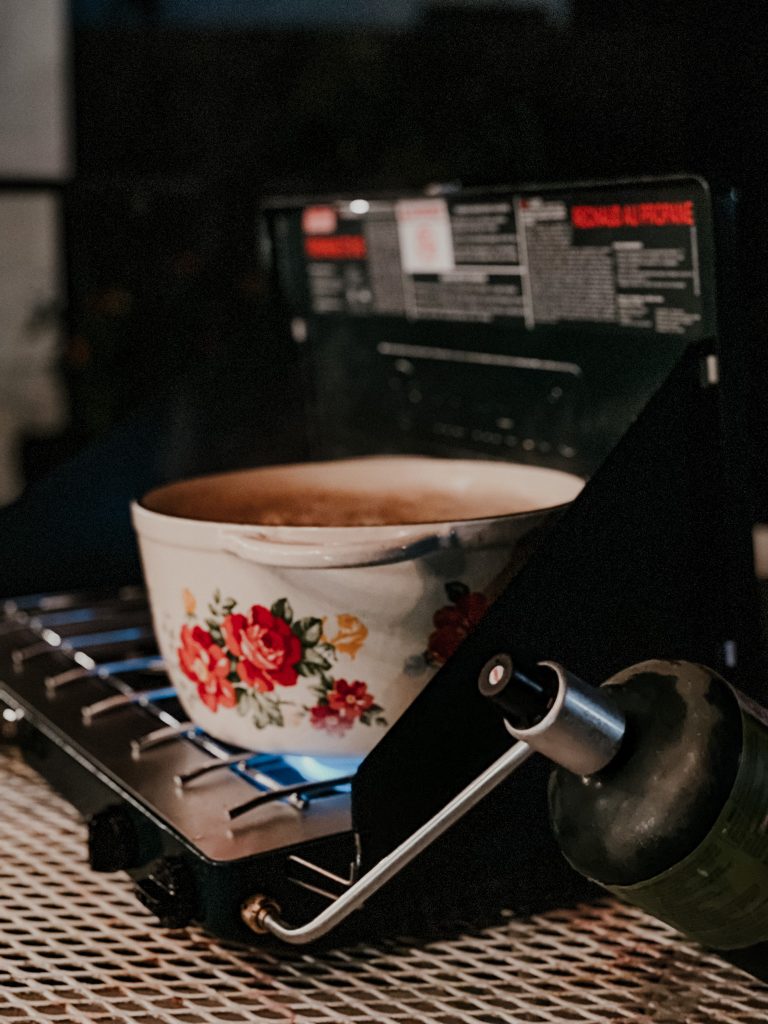 S'mores
We also did some s'mores! I tried to make it extra special by adding all of our s'mores supplies to these glass air tight containers I got from walmart! If you're planning a s'mores night, don't forget your skewers! During the summer, we always keep s'mores supplies in the pantry! Making s'mores is a great way to end any summer day!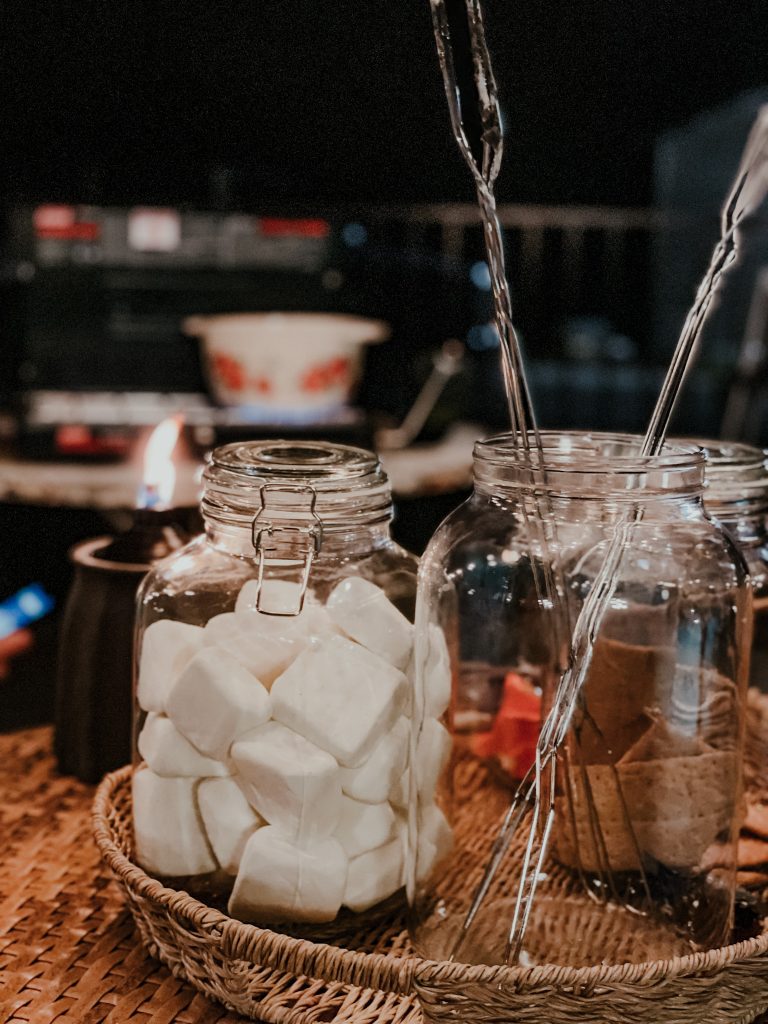 Romantic Glow
I hung these lights to add a little extra glow. Also, this tabletop fire added even more glow and kept the bugs away! It was perfect! While you're planning your outdoor summer evenings don't forget the lighting!! The warm glow in the summer gives a great ambiance! 
http://

We soooo enjoyed our camp inspired date night! Maybe next time we'll take it up a notch and add a tent under the stars!! I hope this blog post inspires you to enjoy all the adventures this summer has to offer! Remember Walmart is your go to place for supplies!! This link will take you to the spot to get all your outdoor summer needs! Fishing poles, coolers, cast iron skillets, floats and so much more! TAP HERE!!
Thank you Walmart for sponsoring this post!