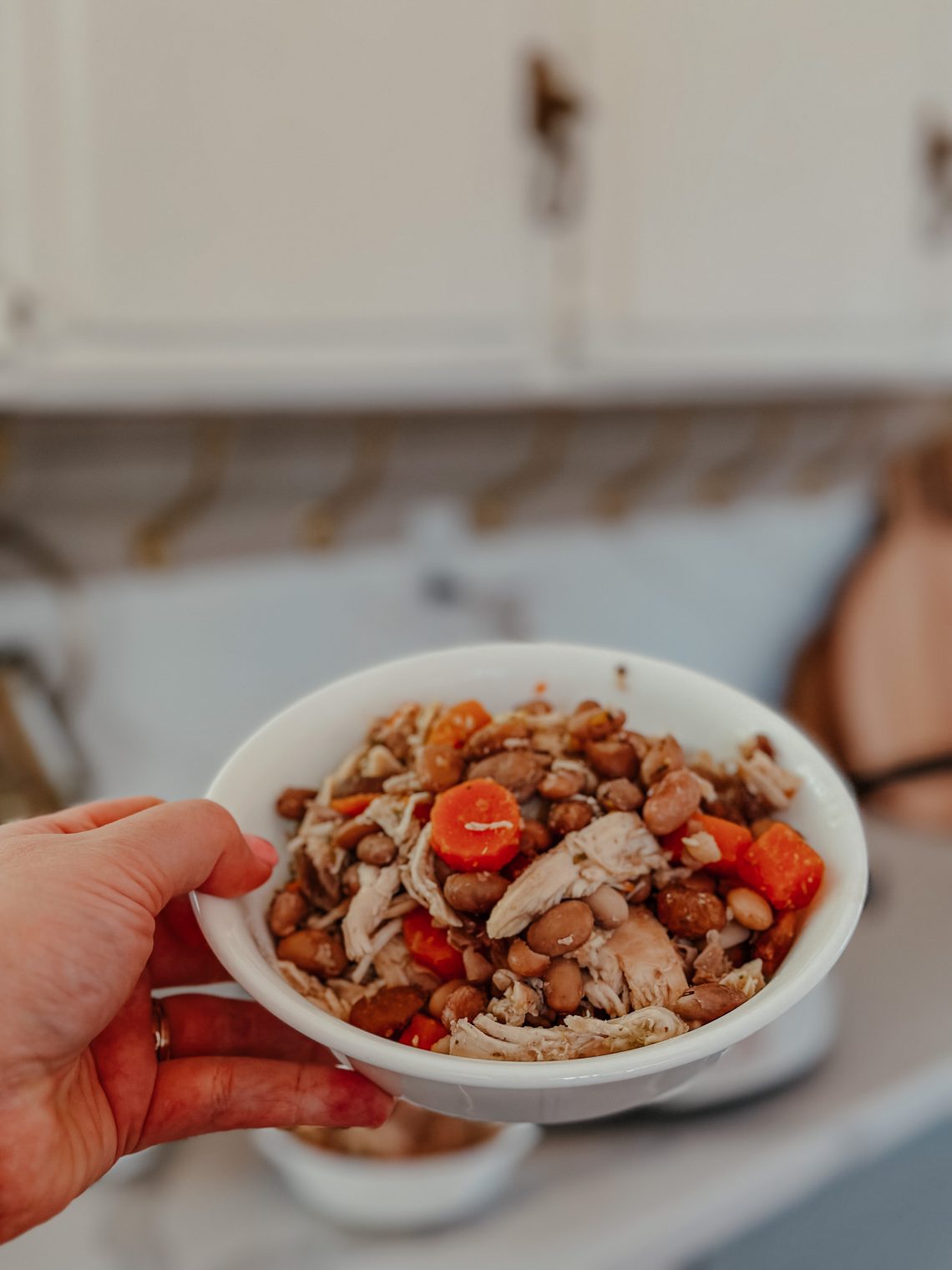 What You'll Need:
– 1 pound pinto beans rinsed and drained
– 2 boneless, skinless chicken breasts
– 6 cups water
– 2 carrots, peeled and sliced
– 2 teaspoons Italian seasoning
– Garlic Salt to taste
– 1 teaspoon onion powder
What You'll Do:
1. Place the rinsed pinto beans, raw chicken breast, and sliced carrots in the crockpot.
2. Add Italian seasoning, garlic salt, and onion powder.
3. Pour the 7 cups of water into the crockpot, covering the ingredients.
4. Cover the crockpot with its lid and cook on low heat for 6-8 hours or until the beans are tender
5- Once chicken is full cooked shred with fork.
6. Once the stew is ready, taste and adjust the seasoning if necessary.
7. Serve the Pinto Bean and Chicken Stew hot, garnished with fresh herbs if desired.
Enjoy your delicious and hearty slow-cooked stew!