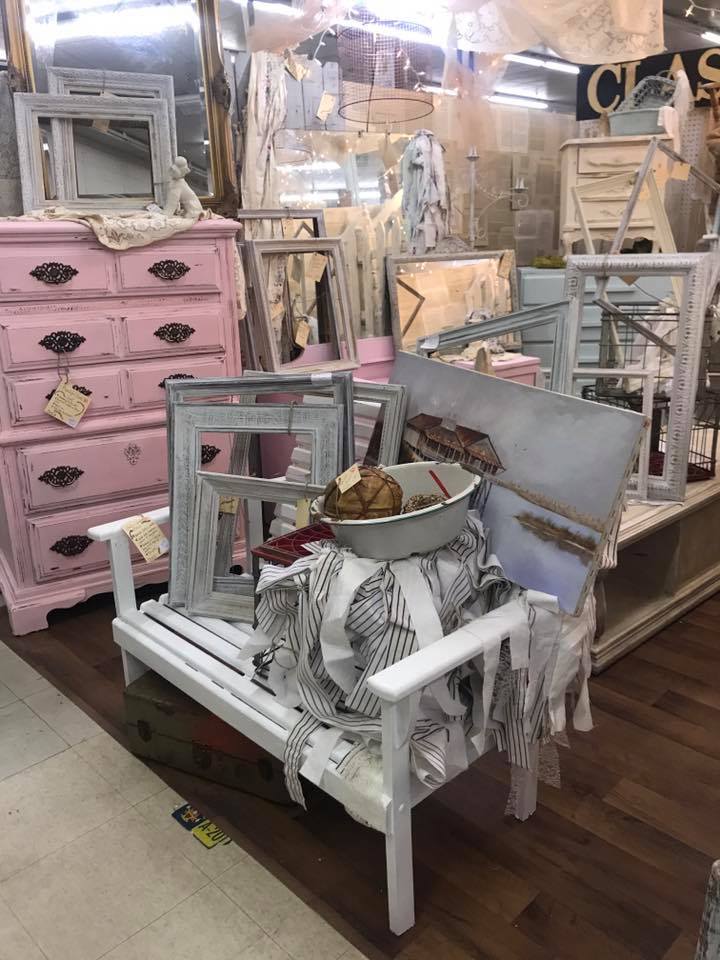 5 Mistakes I Made During the First Year of my Antique Booth
Wow, I never dreamed these blogs about my antique booth would be such a hit!! Many of you seemed interested in the previous blogs – My One Year Booth Anniversary and 5 Secrets From the First Year of my Vintage Booth. I've decide to make this topic a mini series! ? Who knew the life of a Picker was interesting?!?
As I've recently said, this month marks the one year anniversary of my booth. I would like to share 5 mistakes I made during the first year of my antique booth. ? During the beginning of this journey, I had no clue what I was doing. Here's a few mistakes I made!??
1 – Not Having Enough Items 
The more items you have, the better your chances are to sell. Think of it this way, for each item you add there's more of a chance for a buyer to stop at your booth.
Example – Monday someone may be in the market for a galvanized bucket yet I didn't put a bucket in my booth until Tuesday because I didn't want a "crowded booth".. Well, I lost a sale and a potential regular customer. ??‍♀️  I've spent many hours observing people in antique malls (Goodness, this makes me sound like a freak!??‍♀️) and I've noticed people like really full booths! ? If you've got it and there's room to be made, put it in the booth! Make room. Get creative.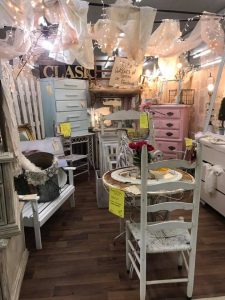 2 – Putting High Dollar Items Towards the Front
Yikes, this mistake is killer!! I've tested it and lost a full day on sales. Buyers spot a high price tag and immediately form a negative opinion. ☹️ Although it's not intentional, buyers will base your entire booth off that one high tag. Your "killer deal" items should go to the front. ?? This strategy lures a customer in the booth!!
3 – Thinking I have "Down Time'
In this industry, there is no "down time'. If you're not busy, you will lose momentum. After you lose momentum, your booth will loose momentum. During April, I had a scary slow down.? I tried to take advantage of the "down time" and be lazy. This decision made slow get even slow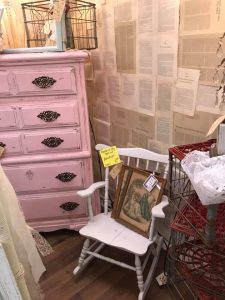 er.
I realized I had to get myself together and do something. I went through every closet, local thrift store and yard sale. ??‍♀️ I had to get productive. I began painting, creating and rearranging my booth. Daily. The need to do/create became so strong, so I began taping book pages to the walls.  I began posting on the Classic Facebook Page several times a day. I realized – if I forgot about my booth, then everyone else would too! Needless to say, my work paid off in May.
4 – Looking for too Many Project Pieces
Time is money. The more time you spend on a piece, the more money you've got into it. Therefore, your customers have to pay a higher price tag. Deals are what keep customers coming back to your booth. ? I can't give a good deal on a piece I've spent 4 hours painting. Look for pieces you don't have to paint.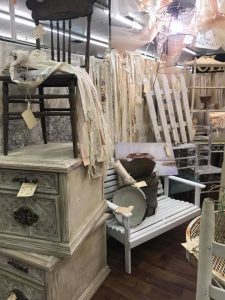 With that being said, I still have pieces I fix/paint. Key – Know your limits. For instance, it takes me no time to paint a wooden chest or coffee table, yet it takes me forever to paint two tier side tables. Quick pieces are what you need to spot and buy!
5 – Being too Hard on Myself/Comparing 
Hustle and put your all into picking and flipping but don't get too hard on yourself. If you made a bad buy and you're stuck with an item or lost money, it's okay! Learn from the experience and move forward. If something breaks during your hustle, it's okay. If you had a killer day in sales and your booth is empty, BE HAPPY!! ? (Don't freak out like I do!)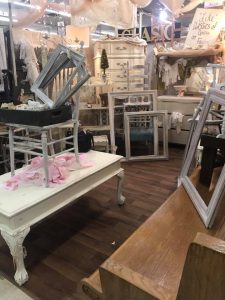 Finally, it's easy to do in this industry but stay away from comparing. For instance- Just because one person sells radios nonstop, doesn't mean you're going to sale your radio in two days. Sometimes vendors specialize in specific areas and they've already built a strong customer base.
Don't be jealous if someone added something special to their booth! Remember, they're actually helping you because it draws more people to the store.?
Don't be offended if someone copies your idea on stage/decor. This only means they LOVE what you did!! ? Take it as a compliment and move forward!
For more in the "Vintage Booth Mini Series" Click ?? HERE and HERE!