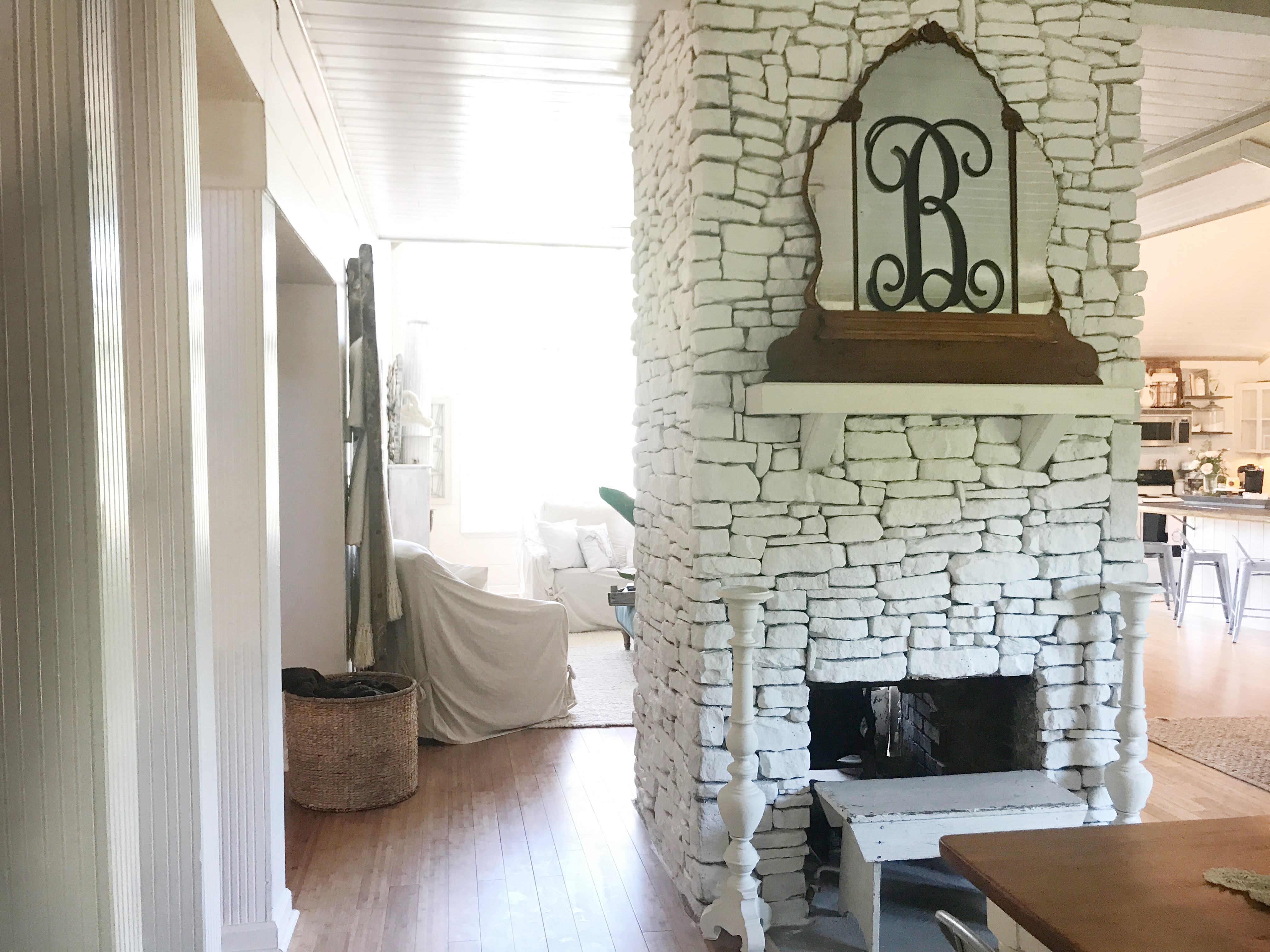 Painting a Stone Fireplace
First of all, allow me to explain why. Our home is slowly turning into a white neutral haven with french farmhouse detail. The stone fireplace was beautiful but no longer blended within the style of our home.? So, we decided to paint it!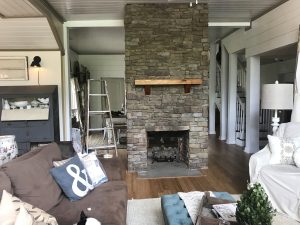 Here's a before picture!
Step One – Choose Color
I went with the same color as White Dove by Benjamin Moore but I had it mixed at Home Depot for convenience. (Tip – Home Depot has a formula for every Benjamin Moore color) ? White Dove is the color of our shiplap so I knew it would work.
Purchase Paint
Behr Masonry, Stucco and Brick Paint in a flat finish is what we used. One gallon can was around $20 ? and completely finished our large double sided fireplace.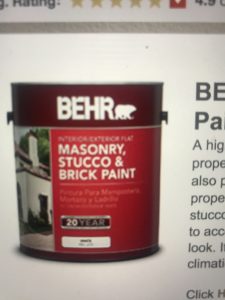 Prep
Prep is self explanatory but important. I know first hand because we skipped it on one side and had to start over. Simple – wipe off the old dust. ?
Also, this would be the time to tape plastic over anything you don't want painted.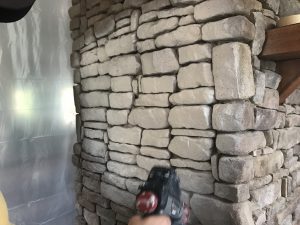 Begin Spraying
Here's an electric paint sprayer off Amazon similar to what we used. We applied two coats to each side and BAM we were done! ? This projects was simple once we figured out what to do. Aaron and I literally stood in Home Depot and debated on how to go about this project.. (There might have been a slight disagreement) All in all, we figured it out and I couldn't be more pleased with the results !?
Btw – He was right about not priming the stone (I'm a advocate of primer) and I was right about the flat finish selection. Nothing builds a marriage better than a home improvement project. ?