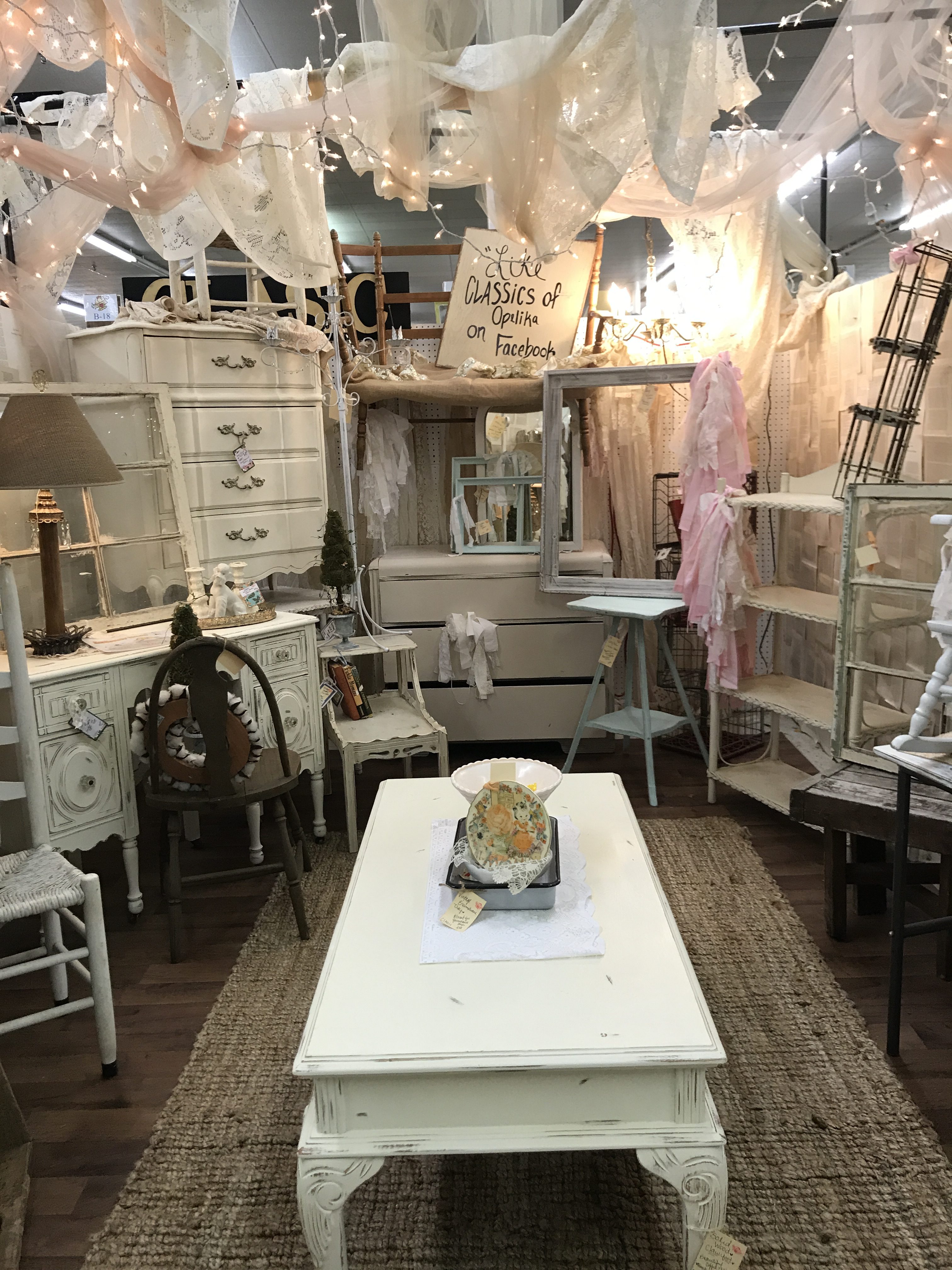 My One Year Booth Anniversary
This month marks one year since I began my antique booth. ? Allow me to say, I'm so thankful to every person who has supported and encouraged me during this journey.
I began my booth in a 60 sq ft space. Keep in mind when selling furniture 60 sq ft is not much space but I was so thankful and proud of each inch. I'm embarrassed to admit, but during the weeks leading up to my opening I arranged a "practice area" in my guest room to layout exactly how I would arrange everything. (So nerdy ?) In fact, opening day I drove my entire family nuts begging them to come see my "mini shop". ?
I had zero money set aside when I began, so in the beginning I bought many of my items for under a dollar. Haha, I "invested" in a few $15 dollar pieces too.? The rest of my money went to making the booth look pretty – rug, ribbon and Hobby Lobby greenery.
Here's a picture of my opening day. ??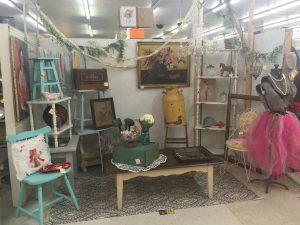 With that being said, my first month's check was over $700. ? I was so proud. Aaron had prepared me for the worse saying, "expect to go in the hole you're first three months at least." Don't get the wrong impression, he was actually trying to encourage me.. ?
Since June of 2016, it's honestly been an uphill journey for me! Each month my check grew and I was having so much fun!!
During the Fall of 2016, I was still working my assistant job at a hair salon. (I had worked there since I was 16 years old) Aaron saw my insane passion for junk and encouraged me to take my antique booth on full force, so I slowly transitioned out of my 8 year assistant job and began flipping antiques full time!!
Before I knew it, Classic began running out of room!!! ??‍♀️ So we expanded in November of 2016. Just so you know, the Holiday season is a scary time to expand but it worked out great. Again, my sweet amazing Husband was there along for the ride and came up with a simple design for my booth. ? From the first day of this move, my daily sales doubled!!
Here's me the weekend I expanded. ??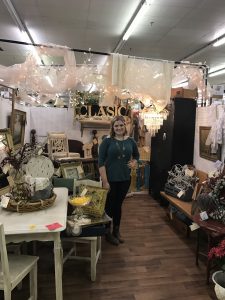 So, here we are again.. Yesterday I announced we're expanding yet again to a bigger space! Again, Aaron and I are designing a layout and we're so excited to see what the future holds!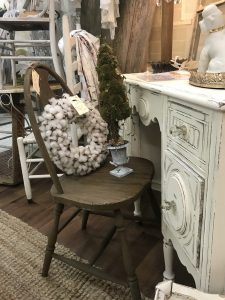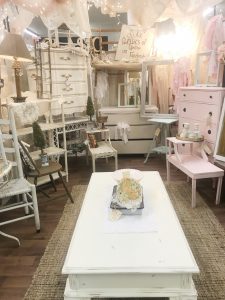 ?? Recently at Classic!
To read more in the "Vintage Booth Mini Series" click ?? HERE or HERE!