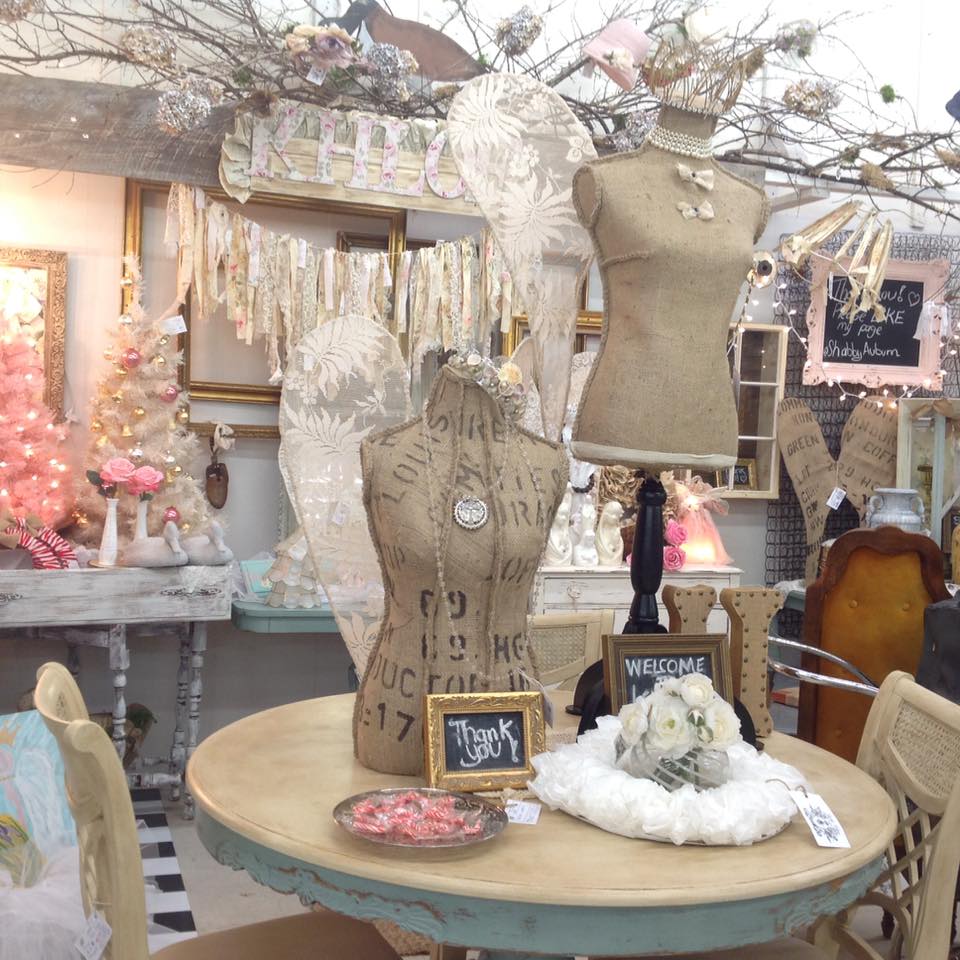 How to Shop at a Vintage/Antique Mall
My love for antiques is serious. I had my first antique booth when I was 12 years old. The owner of the store rented built in shelves that were in the aisle. ☺️ From there, my love (obsession) grew. My mom taught me how to develop an eye at an early age.
Over the years, I've learned some people feel overwhelmed while antique shopping. If that's you, these tips might help you! ? ?
Don't Rush
If you're low on time, that's not your day to shop. You will quickly become frustrated. ? ? Check an antique mall out when you want to enjoy the day browsing. (I typically do this with a Starbucks in hand and my phone put away in my purse.)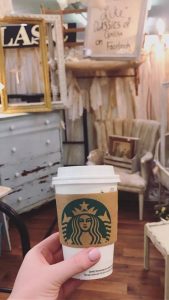 Front Booths
Pay extra attention to vendors at the front of the store. Many times that's where the owner's booth is! Often time's the owner "invites" specific vendor's to the front of the store for the sake of first impressions. Note – this is not always the case.
Display Pieces
Here's a secret – many times my best pieces are the base of a display. For instance, under a beautiful display is that perfect old farm table or holding that galvanized bucket is a lovely chair from the early 1900's. ? ? I'd say my best (personal favorite) pieces are those I buy with the sole purpose of display although they still have a price tag.
So, if you like a set up in a booth, take a step back and study each detail from the bottom up. Pay extra close attention to the base pieces because that's where you'll find the gold.
On a side note – If an item you love is marked Not For Sale (NFS) and it's been there a while. Ask the front desk to call the vendor with a offer. If you're lucky the vendor, might be wanting to change it up anyways.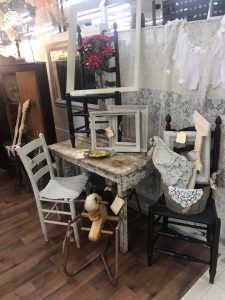 Check out that chippy white table!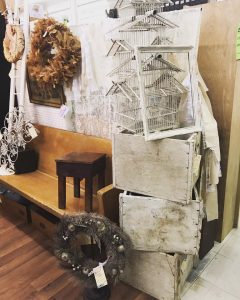 Under all those cottage goodies is an old church pew!
The Secret of Secrets.. Shhhhhh!!
The store I'm at will give 10% off of items $25 and up if it's not marked FIRM. Other stores have a policy of $50 and up. ? ? ? If you're interested in an item it's totally worth asking for that 10% off.
Another tip – if the item is over $75 (some stores vary), make an offer and ask the front desk to call the vendor. The pricier the item, the more you can ask off. However, do expect the vendor to come back with a counter offer.
Check Prices
My husband laughs at me because I constantly check prices. I'm always comparing. This trick is how I gage the fairness of the booth.
Look Above
I've found wonderful light fixtures at antique stores. Also, again sometimes awesome pieces are hung high as attention getters.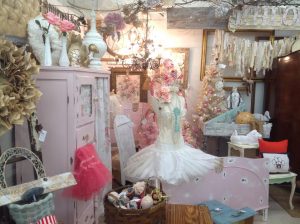 When in Doubt
 If it's a fair price and you love it, buy it. There is a chance that item you love might not be there tomorrow. Countless times I've had customers message me asking if I still had a piece and it had already sold within hours of them falling in love. If it's at a price you can resell it on eBay to recover your money later, go for it.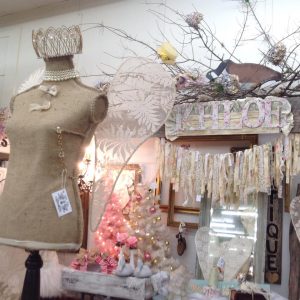 Ps- Featured image and the last two photos belong to my friend Ana. Be sure to check her out at Shabby Auburn! She's very talented! ?