Dresser Makeover / Chalk Paint Tips
Last week I found a vintage French Provincial dresser for only $40.00. ? I knew immediately it was meant to be for my bedroom. Here's how I fixed it up!!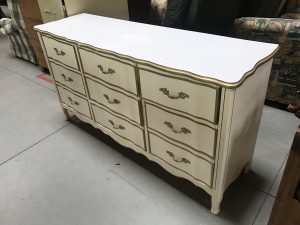 Deep Clean
A lot of times these older pieces have been in storage sheds or garages, so they've collected many years of dust and dirt. ? I usually remove the handles and spray my furniture really well with Mrs. Myer's All Purpose then allow it to sit for a few minutes. (Mrs. Myer's does most of the work.)
Paint
I use several different types of chalk paint but for this piece I used my favorite, Old White by Annie Sloan. As I've mentioned before, I add a little water to my paint as I go since the paint is really thick.
This dresser needed two coats. (Two coats is typically what I always do with Annie Sloan)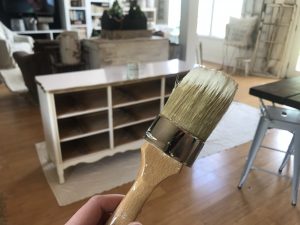 Distress
I used a sandpaper sheet to distress. I only distressed in specific places to show off the detail. ??
Wax
Wax is when the magic happens!!!? Something about Annie Sloan's wax totally hardens and cures the paint. Don't over do the wax because it's not necessary. I apply the wax with a brush one space at a time then wipe it off with cloth. So Easy!!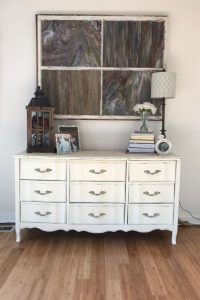 Style
Let the fun begin, friends!!? This is NOT how it will be styled in the future. That stained glass piece was already there, so it's a little high.? I'm still looking for the perfect pieces to style this area, but you get the point!