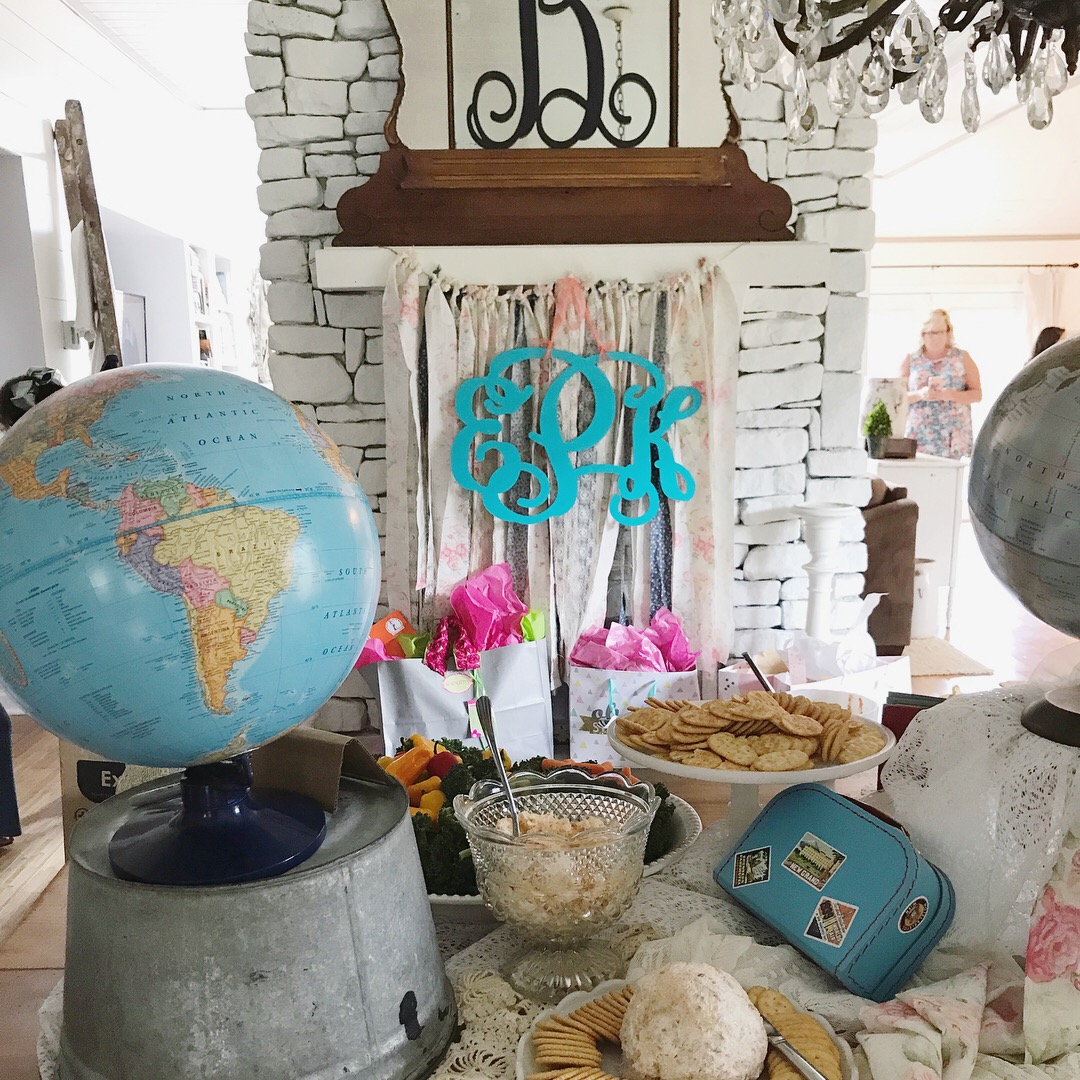 Baby Shower Recap (The Decor/Menu Details)
We had a fabulous baby shower for my big sis, Kayla! She is expecting a baby girl, Emersyn Kay, in October!?? Kayla and her husband have seen twenty-five countries during their 20 something years on this earth. ?
Since they're jet setters, we did an "adventure" themed baby shower. What better theme since having a baby is an adventure of a lifetime!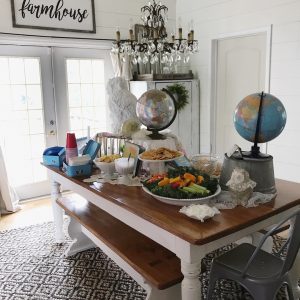 For a few weeks, I've been on the hunt for globes. I found three all under $15  from local thrift and antique stores. One of these globes we asked the guests to sign with a sharpie! Kayla LOVED this idea!?
In the south, it's not a baby/bridal shower without a monogram! ? I called in a favor at my local embroidery shop and they had this wooden door hanger ready in two days. You can also find these monogram cut outs on Etsy.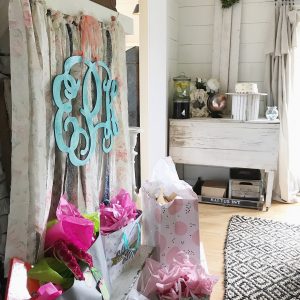 For the nursery, Kayla is using the colors coral, navy and teal. We tried to keep the decor within those colors so she could use it in Emersyn's nursery. The monogram cutout is teal and I made a lace banner using vintage coral and navy fabric. Wooden monogram cutouts and lace banners go together perfectly!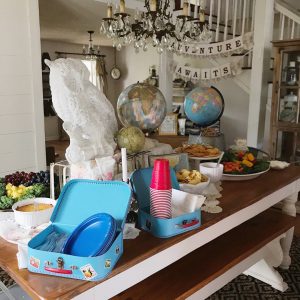 I threw in some decorative owls because I felt Kayla could use them in Emersyn's nursery. Owls sorta go with adventure, right? ?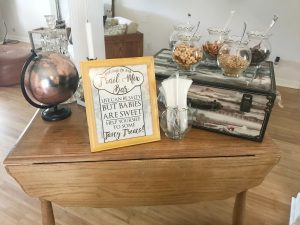 Since it was an adventure theme, we had a "trail mix" station where the guest mix their own trail mix. ? Yummy!!
I wanted to keep the menu simple and southern. ? Basically the menu is what you would expect at any southern bridal/baby shower.
THE MENU –
Cheeseball
Buffalo Dip
Pimento Cheese
Fruit Tray on a bed of Kale (Kale makes it look pretty. ?)
Veggie Tray on a bed of Kale (Kale makes this entire menu suddenly healthy. ?)