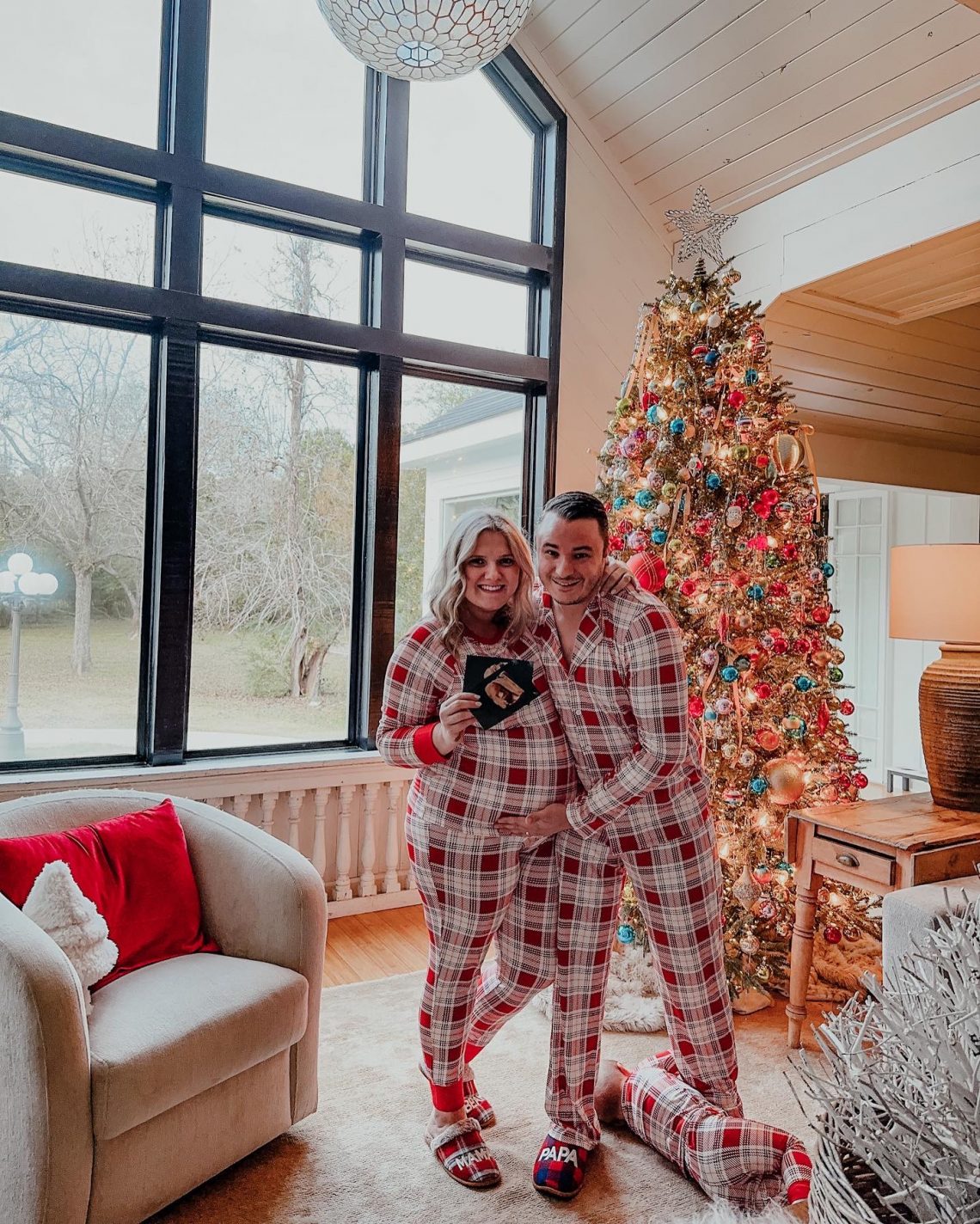 Matching pajamas for the entire family are so fun during the Holiday season! Not only do they look great in Holiday pictures, but it's so fun for everyone to match in bright festive colors. From a Holiday movie night to  Christmas Eve festive pajamas are the best!! Make some hot chocolate and jump on the couch together in soft pajamas. Little details like this make the Holiday season so fun. The past two years I've gotten our festive pajamas from Walmart!
Last year, I got matching pajamas for my mom, sister, husband, son and me! I was able to get them for a decent price at Walmart. We all wore them throughout the entire season. It was so fun for everyone to match! My mom was so giddy about seeing all of us together watching a Christmas movie while matching. 

In my family, the pajamas from Walmart are always a hit! You would not believe how soft they are! Soft yet lightweight. These garments feel nice on your skin. My mom and sister kept talking about the comfort! Totally worth getting some Holiday pajamas for the entire family from Walmart! 
Thank you Walmart for sponsoring this post. All opinions are my own.