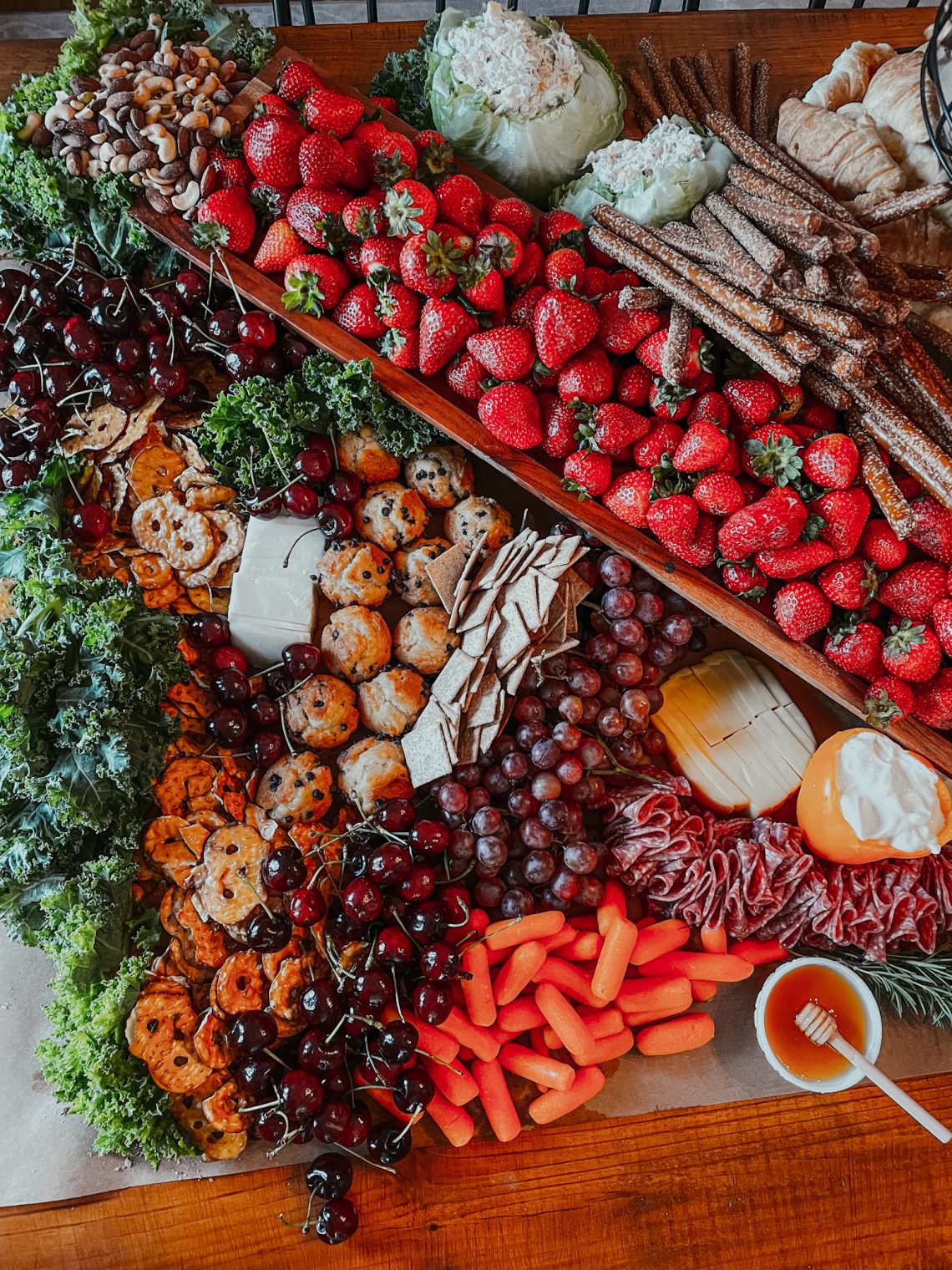 Have you ever created a grazing table? Oh my goodness, it's SO FUN! My sister and I are both due with our babies in February! We did a gender reveal together at my house. I wanted everyone to feel comfortable together and what better way to do that than a grazing table!?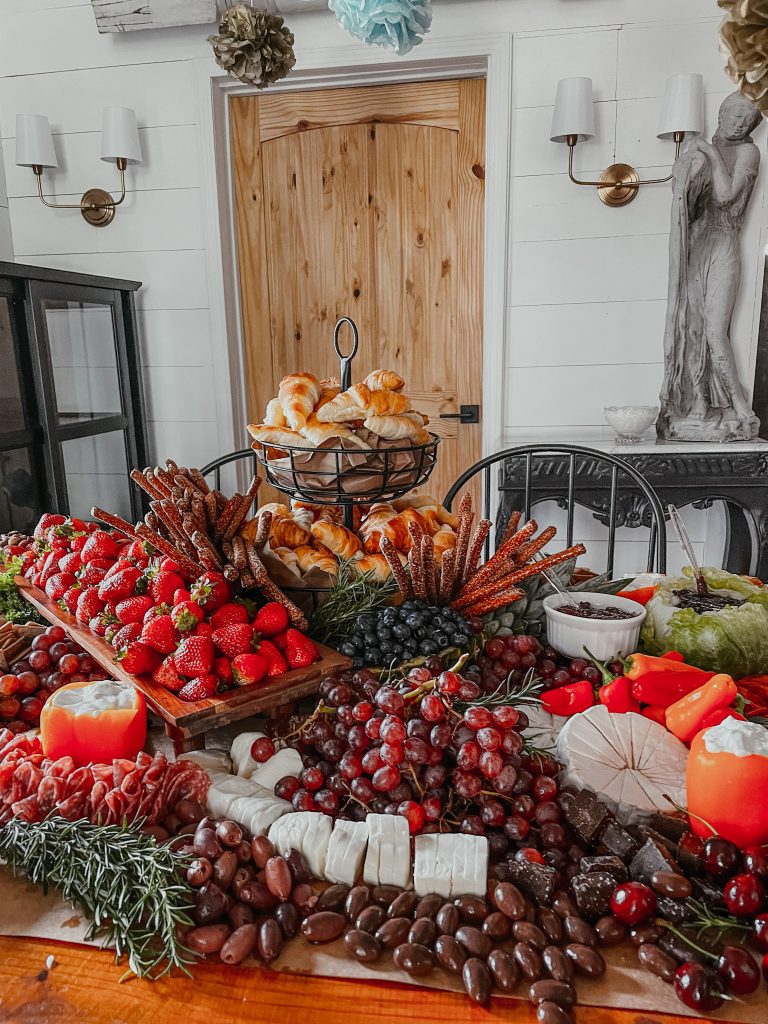 What was on the grazing table:
Chicken salad 
Croissant 
Variety of sliced cheese 
Salami 
Prosciutto 
Pepperoni 
Carrots 
Broccoli 
Snack peppers 
Strawberries 
Blueberries 
Cherries 
Red grapes 
Cucumbers 
Pineapple 
Mixed nuts 
Sea salt chocolate caramels 
Chocolate covered almonds 
Olives 
Pretzel sticks 
Mini  cupcakes 
Crackers 
Honey 
Preserves 
Ranch dip
To garnish:
Kale 
Rosemary 


I was shocked! All of it was truly a hit!! Especially the prosciutto, pepperoni and blueberries!