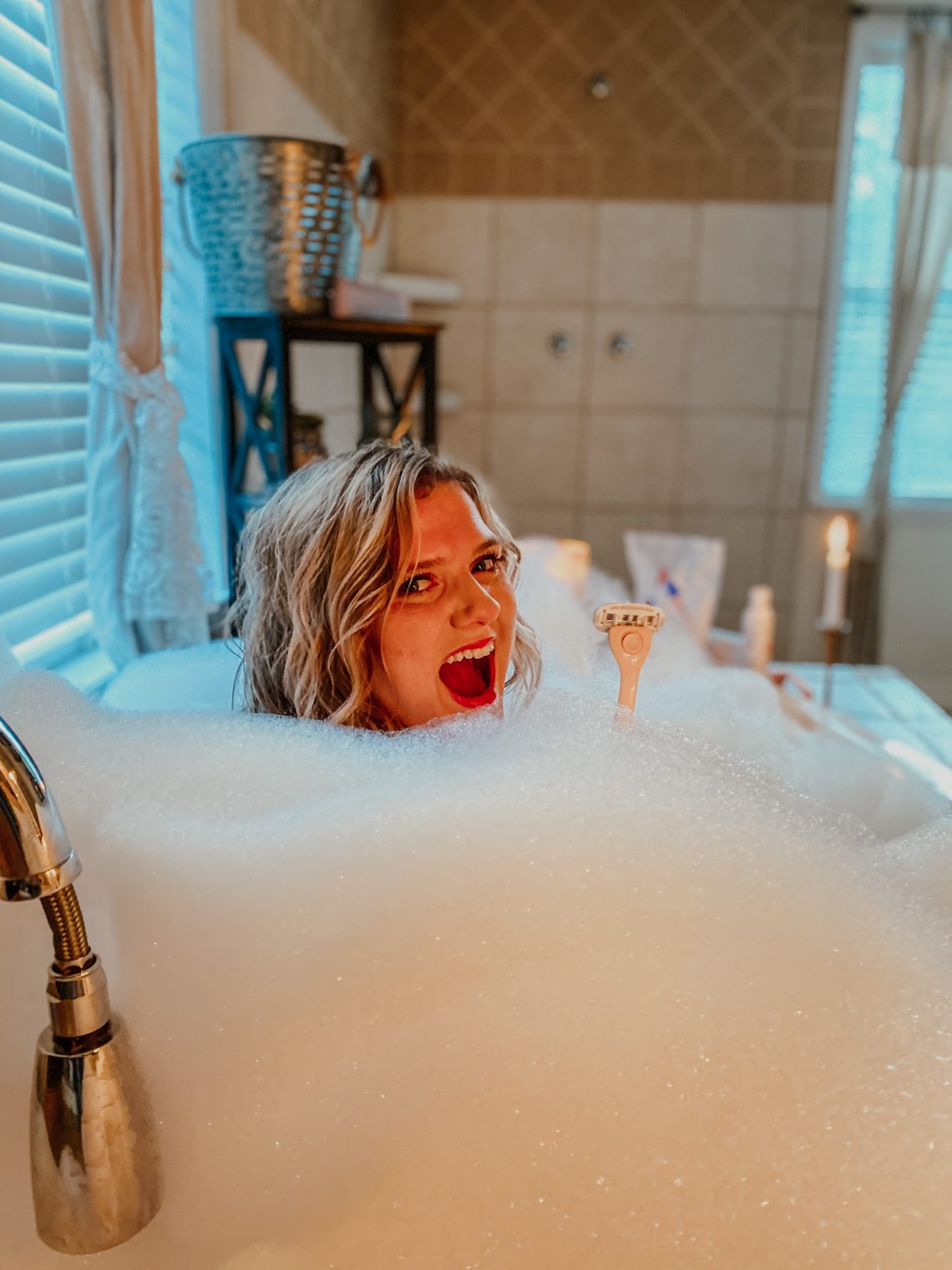 It's time to up your beauty game, gals! You know those beauty products that you just couldn't live without? We all have our go-to essentials, and I'm so excited to share some of my personal faves! Keep scrolling to see my top 3 must-have beauty products you're bound to love just as much as I do!
The fan-favorite, best-selling, award-winning razor – BILLIE! Once you use it, there's no going back. Featuring 5 super sharp blades, this razor is guaranteed to leave your skin feeling ultra smooth unlike any razor you've ever tried before. Trust me, I can't recommend this product enough! Billie offers an amazing starter kit that comes with the razor, magic holder, and two blades as a subscription delivered once a month! Best deal ever, right? Also, if you're an avid traveler, Billie also has an affordable razor travel case to keep your razor safe and sound while you're on the go. Oh… and don't forget the shave cream, sudsy body wash, body lotion, and dry shampoo!
2) Revision Tinted Moisturizer
This is my all-time favorite 5-in-1 anti-aging tinted moisturizer that I use daily! It's made specifically to correct, protect, conceal, brighten and hydrate skin and my face always feels so rejuvenated after putting it on. It also prevents visible signs of aging and enhances the skin's natural moisture barrier, improves the appearance of fine lines and wrinkles, and brightens the skin tone while reducing the appearance of redness. So the real question is… what DOESN'T it do?! It contains over 20 age-defying beneficial ingredients including a powerful blend of peptides, antioxidants, botanical extracts and hydrators. I highly recommend this beauty product – it's one of the best!

The hair brush no one can stop talking about (including me)! There's something about a Wet Brush that is magic. Unlike other ordinary brushes, the wet brush completely untangles knots and tough tangles without ripping, tearing or irritating the hair whatsoever. The brush is made with ultra-soft bristles that glide through tangles, knots, split ends and breakage.  I use it every single time I get out of the shower or when I'm drying my hair because it makes the biggest difference. It comes in so many colors and is under $10 – you can find it HERE and notice all those 5 star reviews!