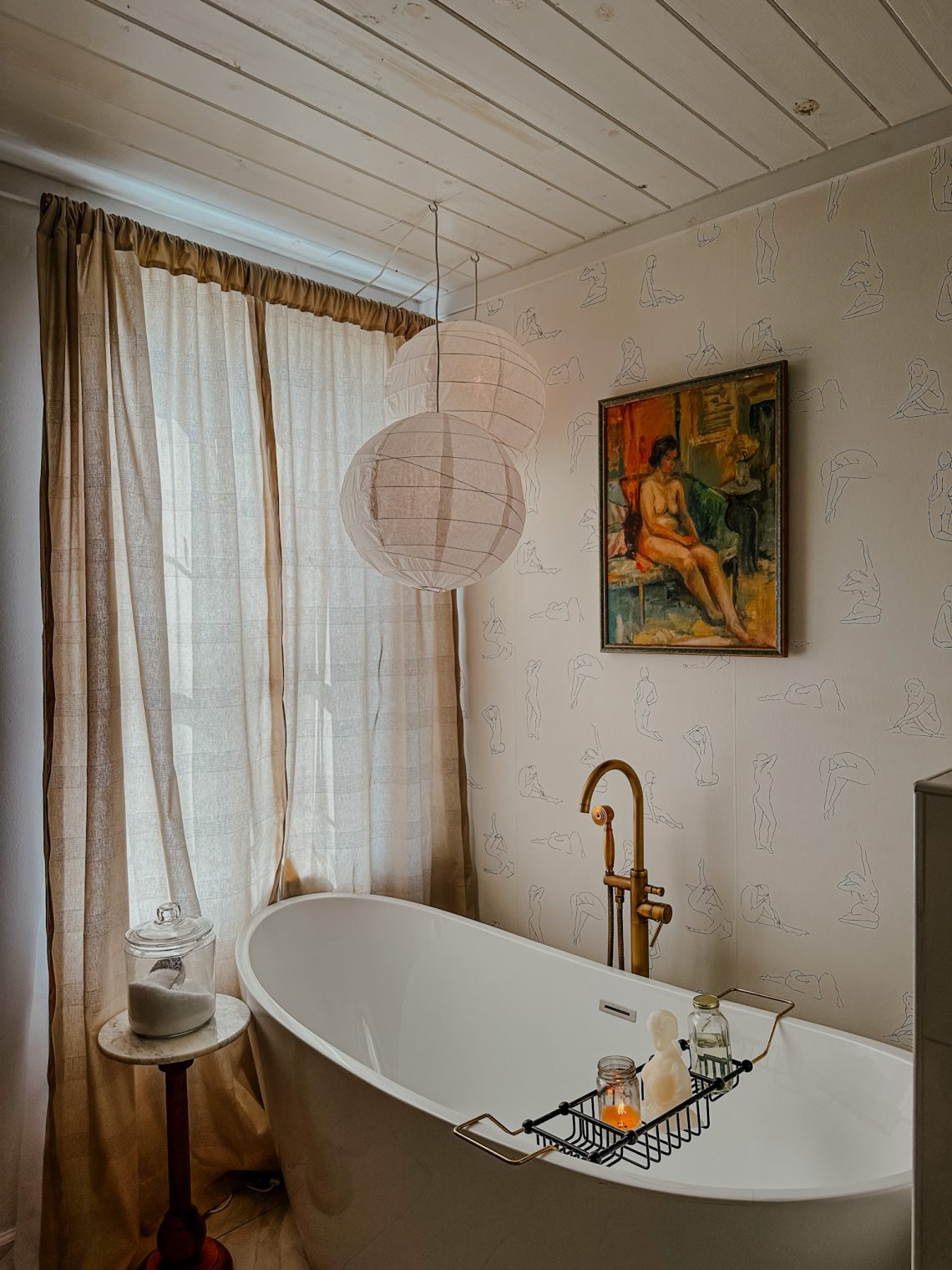 Bathroom Organizing with Items from Walmart
I'm on a mission this fall to make our home feel great for the Holiday season. Walmart helped me do that in our bathroom!! I imagine after a long day of being festive, walking into our bathroom and it feeling cozy and organized. I have a cabinet in our bathroom that needed some major organizing. I used baskets and clear jars to create a spa like organized space.
I love to utilize this cabinet space in the bathroom. This divided basket is PERFECT for organizing – Whitening strips, vitamins, feminine products, razor blades, and so much more-  all the things! Not to mention it could go beyond the bathroom for organizing so many spaces. 
Speaking of baskets, I used several in this space. This small $6.54 basket reminds of a mini french laundry basket! I'm using it to hold toilet tissue. Also, the boat basket is one I've had for a few years now and its a favorite!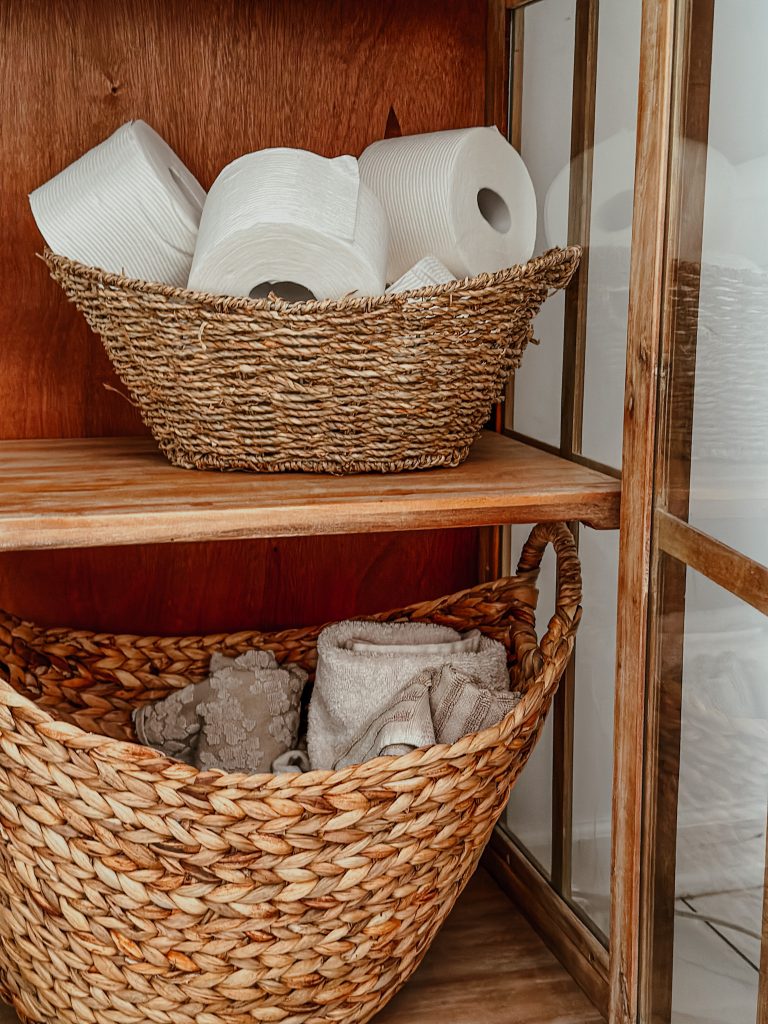 Can't forget the jars!! Glass looks lovely in a bathroom space and it's perfect for organizing. I'll link below the ones I used. They're great for holding cotton balls, bath salts and more! 

Also, the gorgeous curtains are in this space are from Walmart too! When I ordered these I thought the great price was for one panel but it turns out it's for two panels. You can have a pretty set of curtains for under $33!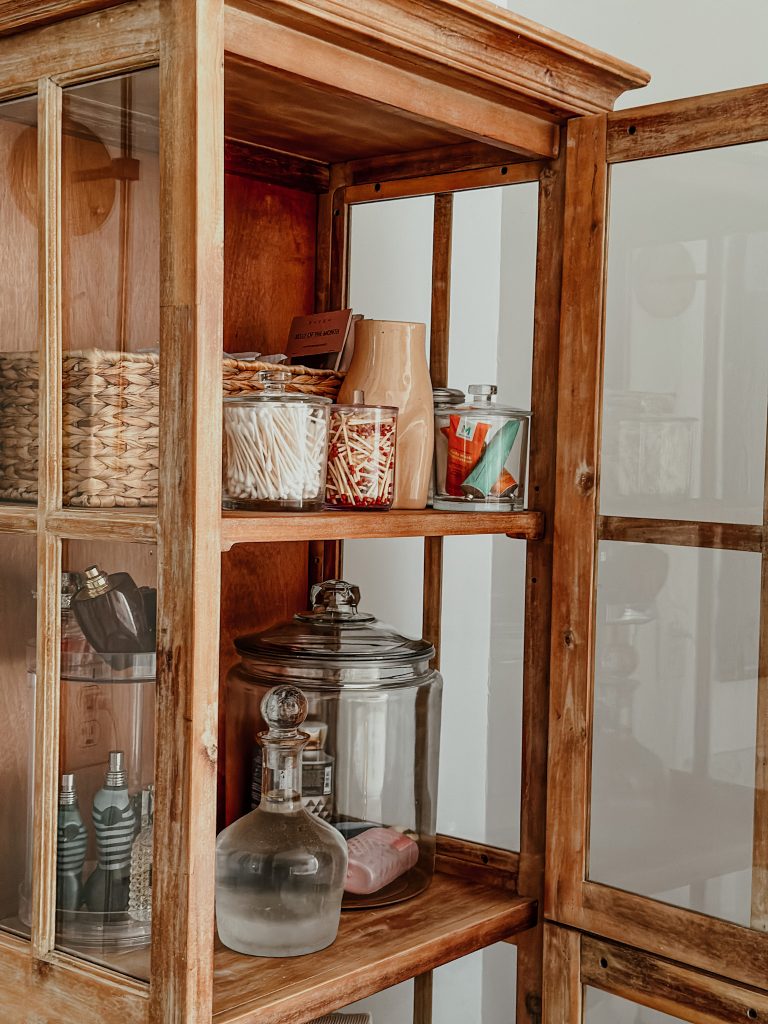 As you make your home holiday ready, shop walmart! You'll find lovely items at an afforable price! Many of these items I've had for over a year now. I love them just as much now as I did the day I bought them! 
Thank you Walmart for sponsoring this post. All opinions are my own.