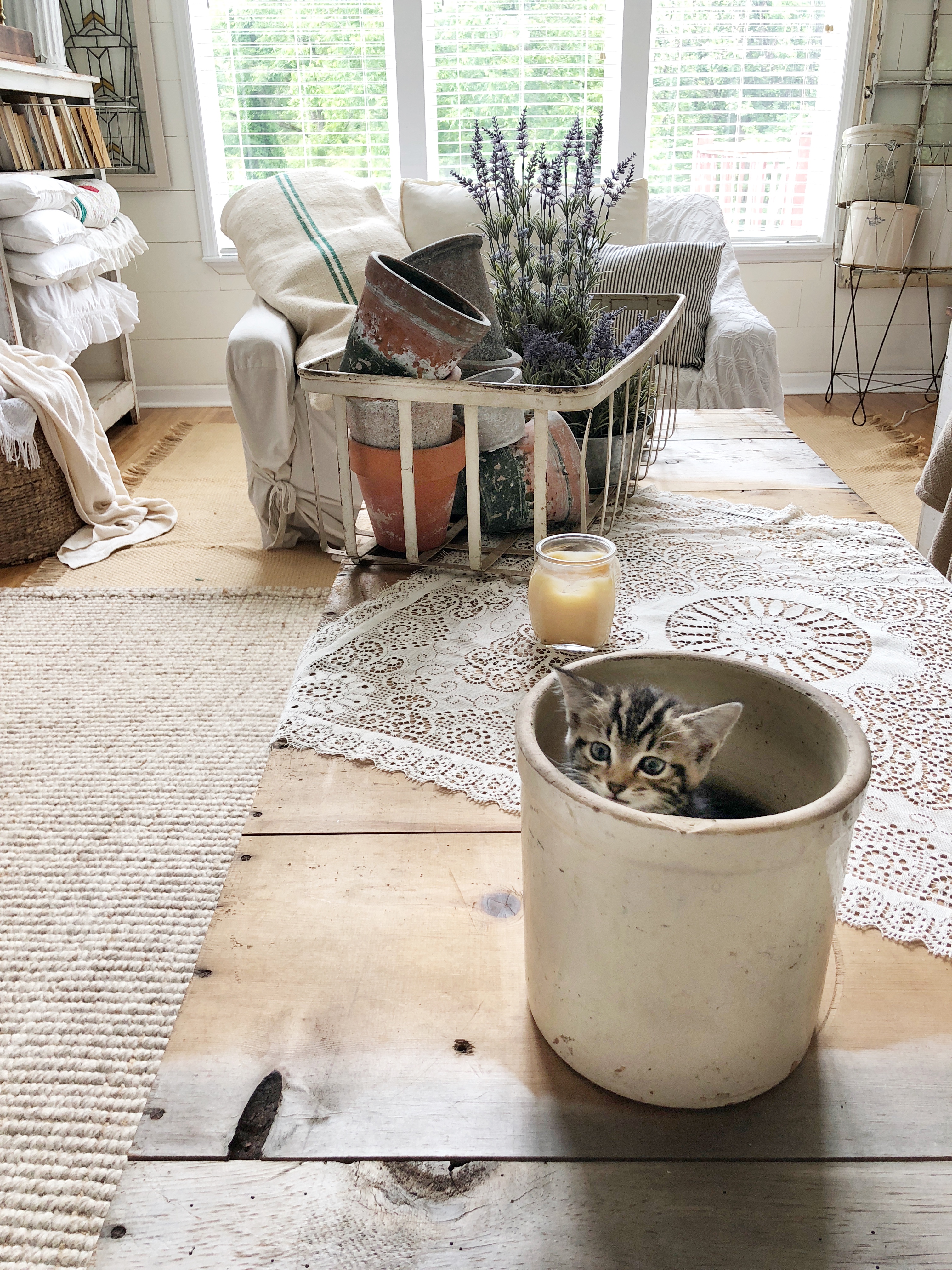 Sweet Little Furry Surprise
She's sweet, cute and altogether a little energy ball. It's been a month since we found our new little furry surprise. I can't believe I'm just now writing about it.
Her name is Priscilla Lemon Bowman. Also known as WeeWee.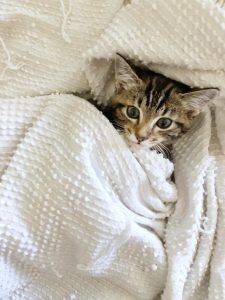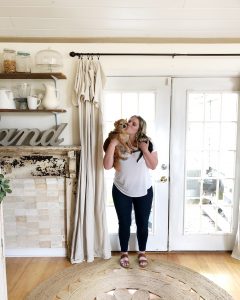 It was late one evening and I opened the back door to our deck. That's when I spotted her. Within 5 minutes Aaron had captured her. She made a really sad kitty cry so we gave her a small bowl of milk. This is the night Priscilla become part of our family.
Since then she has adjusted well to Rhett, Ellen and Oscar and thankfully they have adjusted well to her. (Ellen thinks she's the mother)  She absolutely loves attention and odd enough – cuddles!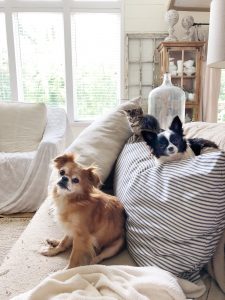 We weren't expecting a fur baby! But we're so glad Priscilla Lemon found us!
Note – since then that night we have found/captured 2 more kittens. They will soon have a new home!!